Ecology: The Arctic Food Web, Essay Example
Pages: 3
Words: 879
Essay
This Essay was written by one of our professional writers.

You are free to use it as an inspiration or a source for your own work.
Introduction
Although the Arctic may appear cold and vast, many living organisms exist to create ecosystems. Within these ecosystems are food webs. Depending on the climate and the organisms within it, food webs may vary. In this essay, the focus will be on organisms living on the shoreline or ice; the Arctic Ecosystem. From this ecosystem, the author has created a food web (see figure below) that will be used to answer the following questions.
The Arctic Food Web

(Food Chain, 2008)
Questions and Answers
What are the leading primary producers and top consumers in the ecosystem you researched?
The primary producer in this Arctic ecosystem is phytoplankton. Primary producers (or autotrophs) make their own food from sunlight (or chemical energy) and exist at the bottom of every food chain.  The top consumers in this Arctic food chain are the polar bear and orca whale. These organisms are referred to as heterotrophs because they do not make their own food; they eat other organisms in the food web in order to survive (Food Chain, 2008).
Using the energy pyramid concept, how does the amount of energy gained compare to the amount of energy lost?
The flow of energy starts at the bottom of the energy pyramid. It begins with the primary producer and flows to the top predator. At each level of the pyramid, energy is lost (See figure below). Energy streams through an ecosystem in the arrangement of carbon-carbon bonds. As these bonds are fragmented, the carbon bonds with oxygen to create carbon dioxide. This process is called respiration. Then, respiration is released as energy to be used be used by the organisms or lost in the form of heat. It is necessary to note that once energy is lost, it cannot be regained. The inorganic nutrients are found in the soil or water. The producers (phytoplankton) absorb nutrients such as phosphorous; thus, they are passed through the food chain (McShaffrey, 2006).

(McShaffrey, 2006)
What are the consequences if all individuals belonging to one of these key species are removed? (Choose one specific example and describe the impact on other organisms in the ecosystem as well as on the abiotic environment).
Removing the Polar Bear from this particular ecosystem would have significant effects on all of the organisms that exist within it. An abiotic factor such as global warming has caused a significant rise in polar temperatures; thus, shrinking the polar ice cap. Since Polar Bears depend on ice to hunt for seals, they will have to adjust or face possible extinction (Carpenter, 2011).   A result of polar bear extinction would be an increase in the seal population. Seal would become more plentiful; however, there would be a substantial decrease in the fish population. Consequently, the marine ecosystem would change (Why Should We Save Polar Bears, 2011).  Additionally, soil content may be modified. This would impact the nutrient levels and energy flow through the energy pyramid (Carpenter, 2011).
If you have the option to save from extinction either the carnivores or the primary producers in an ecosystem, which would you protect? Why?
This author would save the primary producers because they are able to produce food/energy through the process of photosynthesis.  Heterotrophs such as Polar Bears are not able to make their own food. Without primary producers, life could not exist.
Considering the amount of energy required to produce animal-based foods and goods, should humans change their habits so they consume products closer to the bottom of the food chain? Provide rationale for your response.
The author believes that humans should change their food consumption habits for several reasons. The first is that it takes about 10 times less land to sustain a plant-based diet as opposed to a meat-based diet. Another reason is that much of the tropical forest land is adapted to use for cattle feed and grazing. This reduces the amount of land that could be used for animal habitat. In addition, this practice releases extreme amounts of greenhouse gases into the atmosphere. Lastly, the increasing amount of human fish intake continues to be a key threat to marine biodiversity and habitat. According to the United Nations Food and Agriculture Association, nearly 70 percent of marine stock has reached biological limits for commercial production (Take Simple Steps to Live Green, n.d.).
Conclusion
The Arctic ecosystem is now in danger due to global warming. Polar ice is melting at a significant rate; consequently, habitats and biodiversity are likely to be impacted. The Arctic food web as we know it will also be altered.
References
Carpenter, M.E. (2011). How unfavorable abiotic and biotic factors affect a species. Retrieved  September 29, 2011, from http://www.ehow.com/info_10054269_unfavorable-abiotic-biotic-factors-affect-species.html
Food Chain. (2008). New World Encyclopedia. Retrieved on September 26, 2011, from http://www.newworldencyclopedia.org/entry/Food_chain#Energy_efficiency
McShaffrey, D. (2006). Environmental biology: ecosystems. Retrieved on October 4, 2011, from http://www.marietta.edu/~biol/102/ecosystem.html#Energyflowthroughtheecosystem3
Take Simple Steps to Live Green. (n.d.). Conservation International. Retrieved on September 26, 2011, from http://www.conservation.org/act/simplesteps/green_home/Pages/eat_lower.aspx
Trophic Levels. (n.d.). Ecology. Retrieved on October 1, 2011, from https://www.msu.edu/~nixonjos/teaching/bio/ecology/ecology15.html
Why Should We Save Polar Bears? (2011). Wisegeek. Retrieved on September 25, 2011, from http://www.wisegeek.com/why-should-we-save-polar-bears.htm
Time is precious
don't waste it!
Get instant essay
writing help!
Plagiarism-free
guarantee
Privacy
guarantee
Secure
checkout
Money back
guarantee
Get a Free E-Book ($50 in value)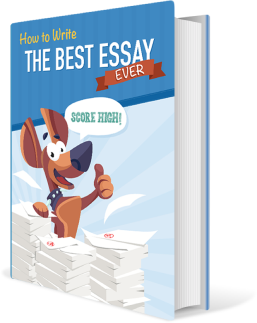 How To Write The Best Essay Ever!