Ecstasy by Robert Johnson, Essay Example
Pages: 4
Words: 983
Essay
This Essay was written by one of our professional writers.

You are free to use it as an inspiration or a source for your own work.
Myths are deemed to be unreal, irrelevant and irrelative of what real life is all about. Nevertheless, as Johnson mentioned, belief on myths often set the path of humans straight especially in rethinking their decisions. Not knowing what is to happen next often present humans with a careless view of the future. However, having expectations on what the future will hold often create a sense of urgency on humans to make sure that the decisions they make today would seemingly have good effects in the future. Personally, I was able to realize this fact during the process of finishing this course [HUMN 351] when I was contemplating on what I was supposed to give priority to, some of my school works or that of the chance to spend some time with my friends.
It is but normal for students like myself to want to go out and have fun with friends of my age. It is what my generation often call as "steaming-off". Understandably, there are instances when I feel so frustrated and stressed out from the many activities I am supposed to complete for my subjects that I sincerely would like to go out and just "chill". It is but human to want to relax after all. However, as it is strongly believed, too much of everything or anything is bad enough for a person. At first, this line seemed nothing to me. I did not care whether or not my actions today would in any way affect that of the future. What I was thinking about was the fact that I would be able to do what I want today to be able to recharge and be able to do what I have to the following day.
The indication of such realization came after I have seen the results of my attitude of putting off what I could have possibly done the other day so as to make sure that I have more time the day that follows it. Although this is not a completely defined indication of an application of a particular myth, I realize that this is a recognition of what Johnson has mentioned with regards the capacity of humans to look forward.
Prioritizing matters is one way by which an individual assumes a better future for himself. Although this is an important aspect of life, only a few area actually able to compel with what it really means and how much worth it really has towards the kind of living that one embraces. With so many opportunities being presented to individuals today, it most often than not that each person wants to grab every opportunity they get. However, without the application of the culture of prioritizing what is more important, they end up losing every opportunity that there was. As for my case, the constant consideration over the possibility of recreating with my friends and putting off time for the actual works that I have to complete for school often places me in a turmoil of responsibilities of having the need to complete each one in a rushed manner.
The relative consideration over priorities could have set my foot straight hence not pressuring me too much in creating a schedule that would be chaotic enough making me finish none of my works and enjoy nothing of the recreations that I spend with friends. While it is not that easy to prioritize, setting things straight according to this principle is rather a helpful course by which human individuals would have better control of their lives. This particular realization came to me when I finally accepted that finishing my school works first would given me better chances of enjoying my school life while not being guilty of having too much fun. Being responsible over these matters that is specifically worth spending time in made me a more reflective individual, a person who inquires what is more important than the other before actually considering an activity over another.
My concentration in becoming more refined in defining my life priorities in a constant manner could be realized to have been the personal contribution of this course towards my being. Knowing that the future is governed by what I intend to do at present, I have become more responsive to the need of weighing my focus and attention on one matter. This developed attitude allowed me to sort on what activities are more important than the other and how these activities would likely affect me personally. This way, I was able to identify the right kind of response that I was supposed to make especially in terms of tasks that are supposed to be completed in time in connection with my studies, my future.
In a way, this particular learning equipped me with the essential capacity to choose. Not every opportunity and not every desire of an individual should be responded to accordingly, There are instances when one has to be sacrificed so as to make a considerable choice that would impact his future in a greatly positive manner. It is seen through this indicative force of natural course of response among events that occur in an individual's life that the decisions at present would likely be accounted for in connection to what happens in the future. Giving particular care and attention towards these matters shall provide an individual a chance to develop an attitude that would set him into a course of development that would make sure of his path's directions hence lessening the possibilities of disappointments and problems along the way. The capacity of a person to know what is right and what is wrong is not as specifically parallel to the capacity of one to decide between what is more important and what is not especially when it comes to the bridge of making decisions over priorities. Nevertheless, caring for the future helps well in defining the course of development that one takes towards the future.
Time is precious
don't waste it!
Get instant essay
writing help!
Plagiarism-free
guarantee
Privacy
guarantee
Secure
checkout
Money back
guarantee
Get a Free E-Book ($50 in value)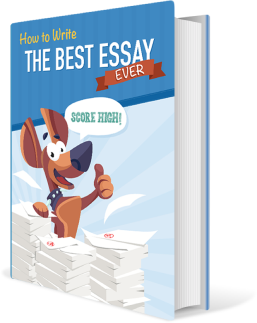 How To Write The Best Essay Ever!