The Hero With a Thousand Faces, Essay Example
Pages: 3
Words: 855
Essay
This Essay was written by one of our professional writers.

You are free to use it as an inspiration or a source for your own work.
Heroism is such a consistent issue that has been enduring the human culture through time. It could be realized that somehow, the realization of heroism as an aspect of human culture has been passed on from one generation to another. Relatively, the process by which heroism is viewed by a particular generation is usually dependent in what particular norm is accepted in the society during a specific span of time. Observably, heroes from the past are rather more conservative and specifically directed towards utilizing their internal capabilities. Most heroes are noted for their intellectual capacities which they usually use in humble courses of living. This means that remaining humble even when having the capability to extend help to others in an extraordinary manner.
Take note of the how the identifiable characteristic of superman is compared to that of Iron man. Both are considered as remarkable heroes of different generations. Although given "birth" during the same point of time, the society responded differently to their characterizations on specifically separate generations. During the early 1970's Superman, a hero with the capacity to fly and save lives was given specific identity that was specifically separate from his hero's characterization. Being Clark Kent, a non-noted journalist of his company, it was almost impossible to know who he really was and what his capacity was. The separation of such identities indicates the conservative indication of heroism into his character suggests the fact that the society then, although was aiming for a hero, did not actually welcome unusual situations and unusual individuals who are likely to prance around to be given high regard. Somehow, it imposed that heroism is patterned alongside the desire to create a distinctive condition by which his alter-ego does not counter-react with the other. This way, his being human is not compromised. He might have super powers, but at his state of being, he is not freed from feeling all the limitations and contradictions of being a real human. This makes the followers of such particular hero to effectively relate to the characterization that the said hero portrays. Among the other heroes who were considered acceptable during the time was that of Spider Man who in himself has a relative hidden identity apart from his hero-form.
As the generations passed, the condition of hiding the identity of the heroes change. It seems that the society was already ready to welcome a new realm of definition when it comes to the ideal presentation of heroism. With Iron Man as an example, back when Supermanwas first introduced, it could be realized that it was hard for the society to accept Iron Man's direct imposition of his aggressive characteristic which is far from that of the presentation of Super Man. Notably, it could be realized that the sudden change of attitude on the part of Iron Man apart from the character of Supermanis also an indication of the change in attitude and expectations on the part of those supporting the said ideals of heroism. The society at present, with regards to the pressing need of having a hero-like individual who would provide them the chance to get an ease from the issues they are currently dealing with, has become more open to direct-presentation of heroes.
Using technology and the ideal indication of aggression and ego, Iron Man fits the identification that modern heroes are usually expected to be well defined along with. Superficial powers like that of Super Mans seem to take lesser appeal on humans nowadays as the society has become more aware of the reality and accept the fact that the occurrence of an individual possessing super powers of some kind that is innate in their physical system is somewhat impossible and cannot be attested to. In response to that, the creation of Iron Man, a high-end performer in the field of commerce and international trade who has the ample intellect and finances to create a robot-like machine that would serve as his primary gadget, seem to be more realistic for the new generation. Bordering the said identity between Superman and Iron Man is that of Batman who although empowered by the utilization of technology and high-end finances still takes the option of being hidden from the public's knowledge with regards his identify of heroism.
However, apart from these superficial individuals who have superficial characteristics [and even superficial courses of living], are the real heroes that are presented in news reports, documentaries and other media presentations that are dedicated to celebrating real human value of heroism. Facing the real issues in life and making considerable responses to such matters hence gaining victory over them, these individuals become heroes on their own. They could either be given the authority to create changes to the society or they could have been simply given the opportunity to extend themselves towards the needs of the others. Relatively, the huge presentations of heroism on the part of the ones discussed earlier simply mirrors an exaggerated indication of how the human society normally seeks for solutions to problems in a way that would relatively create a way out for them to realize the real worth of living.
Time is precious
don't waste it!
Get instant essay
writing help!
Plagiarism-free
guarantee
Privacy
guarantee
Secure
checkout
Money back
guarantee
Get a Free E-Book ($50 in value)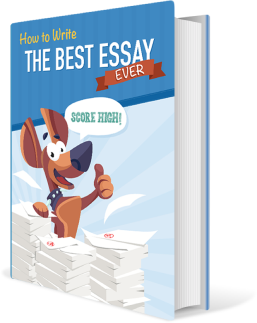 How To Write The Best Essay Ever!