Effective Assessment Practices, Research Paper Example
This Research Paper was written by one of our professional writers.

You are free to use it as an inspiration or a source for your own work.
Assessment refers to the process of demonstrating understanding of a given area by learners. In the overall quality of learning and teaching in higher education, assessment is a central element. A valuable assessment is one that establishes a reasonable workload, sets clear expectations and avails opportunities for learners to rehearse, practice, self-monitor and receive feedback. Common inspection strengths in assessment include exemplary assessing practice, brilliant assessment planning, good use of work-based assessment, effective learner-centered assessment and flexible arrangements to support learning and assessment. Common inspection areas for improvement include insufficient assessment feedbacks, unsatisfactory practices of assessment and ineffective assessment.
The following are objectives of carrying out assessments in higher institutions:
To guide and encourage approaches that are effective in learning
To execute grading and assessment that protects and defines standards of academics
To carry out an assessment that reliably and validly measures the outcomes of learning, especially the high order learning which is a characteristic of higher education
Examples of effective and ineffective assessment practices
Effective assessment practices include outcomes assessment, learning assessment and program assessment. The Griffith Institute for Higher Education has an extremely crucial assessment strategy. Ineffective assessment practices include for instance, attempts, by the curriculum committee, to use solely student evaluation teaching (SET) feedback in managing the curriculum.
There has been an underestimation of the relationship between the overall quality of learning and teaching, and assessment practices. However, clarity of assessment and the requirements of assessment and standards are significant influences of student learning effectiveness. A well-designed assessment influences to a significant extent students approach t their study and thus contributes powerfully and indirectly to the students' learning quality.
Assessment requirements literally define the curriculum according to most students. Therefore, assessment for educators is a potent strategic tool, which spells out learning that guides students into effective study approaches and which is worth rewarding. On the other hand, a poorly designed assessment can stifle curriculum innovation and hinder learning.
Indicators of effective assessment
These indicators entail a checklist for quality in the assessment of students. An effective assessment, according to students and staff is a prominent and integral component of the entire learning and teaching process and not a final adjunct to the process (Allen, 2006, p 20). Thus, it is a crucial too for the staff to evaluate the effectiveness of their practice of teaching. Assessment has recognized multiple roles. Understanding the powerful motivating effect of assessment requirements leads to designing, of assessment tasks, to enhance valued habits of study. There is a policy for a department or faculty, which guides the assessment practices for individuals.
There exists a clear alignment between the taught and learnt things, expected outcomes of learning and the skills and knowledge assessed. In other words, a coherent and closed 'curriculum loop' exists. Assessment tasks assess analysis capacity, information synthesis and the concepts rather than the simple recall of previously presented information. Minimization of the limitations of certain methods can occur with a variety of assessment methods (Rawlins, n.d). The assessment tasks address the assessment of subject-specific skills and knowledge including relevant generic skills. In the later years of courses, there is a steady progression in the demands and complexity of assessment requirements.
Assessment tasks provide choices and measurement at certain circumstances. This is a crucial indicator in all quality assessments administered to students. The staff and student workloads must feature in the design and scheduling of the tasks of assessment. Assessment tasks aim to sample the learning of students and thus avoidance of excessive assessment is of immense importance.
It is crucial to weigh assessment tasks in order to balance judgmental or summative and the developmental or formative assessment roles. Low weight, early low-stakes assessment, help in providing feedback for the students. A favorable assessment approach ensures reporting and calculation of grades on criteria of achievement levels and clearly articulated learning outcomes (Assessment, Planning Interventions and Supervision, 2005). It ensures that students receive diagnostic and explanatory feedback including grades. Effective assessment should be free of inherent biases, which may lead to disadvantaging groups of some students. Effective assessment should have minimal plagiarism through appropriate monitoring and explicit education of academic honesty.
Strategies for developing effective assessment
One should remember the assessment effect on outcomes and the learning behaviors of students. In this case, one can use assessment in driving behaviors of learning of students by correlating with desirable learning outcomes. For instance, if one wants development of critical analysis skills by students, the assessment tasks nature must reflect this. One should also ensure alignment of the assessment of course with curriculum and learning outcomes (Assessment, Planning, Interventions, and Supervision, 2005). The alignment should firstly be on learning outcomes overall desired and secondly on detailed course content. In this case, one should ensure that he or she is clear on what he or she is trying to assess. This makes questions and answers including writing assessment tasks easy.
Provision of formative tasks and explanation of the course assessment structure helps students to prepare for the assessment. One should give orientation of the course assessment plan to students, including the importance of the students' learning style in the preparation. Inclusion of formative assessment during the course early stages enables students to cage their progress and makes them accustomed to assessment style used. Designing quality assessment items and tasks is another crucial strategy in ensuring the effectiveness of assessments. One needs to be aware of common item mistakes in multiple-choice questions and short answer questions (Allen, 2006, p 27). Flaws in multiple-choice questions include logical cues, grammatical cues, use of imprecise terms and absolute terms. Flaws in short answer questions include ambiguous wording and expected answer not matching the question in the required level of detail. One should ensure quality assessment by involving colleagues in the review of the exam or assignments' wording or. This is because of the fact that what seems clear to an individual may have notable ambiguities under the observation of another person.
Another crucial strategy involves reviewing of the assessment data. One should make sure that a different person checks the data entered by hand. Scrutinization of the results is extremely crucial in this step. In addition, the assessor should look for examination questions where a large percentage of students perform poorly. One should ensure that the asked questions match the curriculum, that the guide of the answers matches the questions marked, that the data entry is correct and that the marking is consistent and fair. Understanding how to grade cut-offs and setting of standards is another strategy for effective assessment (Rawlins, n.d). There should be standards for the course overall and each assessment task. Although institutions provide grade cut-off guidelines, there can be a variation within the recommended range. For a successful effective assessment, one should ensure giving feedbacks to the students. If students are to learn from their experiences, timely feedback is essential. Feedback can come in different forms, and one can adjust it depending on the cohort size. The different forms of feedback include:
Feedback on examinations or assignments
Written comments on criteria sheets provision
Utilization of peer feedback and self-assessment in formative assessment amongst others
References
Allen, R. (2006). Priorities in Practice : The Essentials of Science, Grades K-6: Effective Curriculum, Instruction, and Assessment. Association for Supervision and Curriculum Development.
Assessment, Planning Interventions and Supervision. (2005). Assessment, Planning Interventions and Supervision,
Rawlins, P. (n.d). Student Participation in Formative Assessment for NCEA. New Zealand Journal Of Educational Studies, 45(1), 3.
Stuck with your Research Paper?
Get in touch with one of our experts for instant help!
Messenger
Live chat
Time is precious
don't waste it!
Get instant essay
writing help!
Plagiarism-free
guarantee
Privacy
guarantee
Secure
checkout
Money back
guarantee
Get a Free E-Book ($50 in value)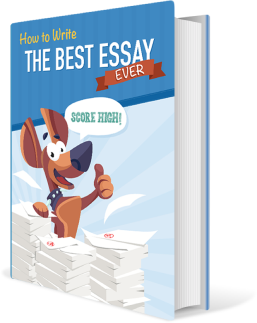 How To Write The Best Essay Ever!