Organizational Behavior, Research Paper Example
This Research Paper was written by one of our professional writers.

You are free to use it as an inspiration or a source for your own work.
Part I: Essay Questions
The purpose of communication is for someone to send a message to a specific recipient in such a manner that it is received and understood. The majority of the time feedback is desired to ensure that the message has been received and understood, which often involves the recipient paraphrasing the message back to the sender to make sure that it was received and interpreted as intended by the sender. Upon receipt of the recipient's paraphrasing, the sender will confirm that the recipient's understanding is correct or send another message for clarification. When the sender gets an idea for a message, (s)he encodes it and transmits it to the specific recipient who in turn decodes it and gets meaning from it before sending feedback to the message originator.
When someone sends a message, that person usually wants it to be understood by the recipient. Consequently (s)he should do everything possible to make that happen. If, for example, the receiver is new to the country and has not yet mastered the English language very well, the sender should avoid using long sentences and words that would conceivably be above the recipient's understanding. If the conversation is taking place face to face, the sender should speak clearly, slowly, and loudly enough to be heard easily and watch for cues as to whether or not (s)he is being understood. The same holds true for telephone conversations. Several decades ago, the terms, "one way communication" and "two way communication" became the new buzz words in management styles, terms that were to gain in momentum as their importance was recognized. Prior to that, communication was, basically, one way—from the top downwards to the intended staff who got the information that management wanted them to have, but the latter—since there was no two-way communication—did not know what the former were thinking. It was a they and an us situation. As a result, disagreements festered, employees did not feel valued and, importantly, management missed out on receiving valuable workplace input.
The Hersey and Blanchard's Situational Leadership Theory says that successful leaders adjust their styles according to follower maturity which is shown by their readiness to perform a given task. Readiness hinges on two major factors; namely, the followers' confidence and the followers' ability. As a result, four styles of leadership are possible. They are: i) the telling style in which leaders must give specific directions and provide close supervision as their followers are unable, unwilling, and not confident; ii) the selling style in which tasks are described in a persuasive and supportive way because although the followers are confident and willing, they are unable iii) the participating style, which is a high relationship style due to shared ideas and participative decisions because although the followers are able, they are unwilling and not confident. iv) the delegating style, which many managers favour since, in this case, they can simply delegate because the group takes responsibility for task decisions since they are all able, willing and confident. Robert Blake and Jane Mouton, building on the work of the 1950s at the University of Michigan and Ohio State University, came up with a two dimensional grid where concern for people is depicted on the y axis of a grid and concern for production on the x axis. This grid, known as the managerial grid, has the advantage of allowing managers to analyze their own leadership styles through grid training. A score of 1.1 is at the low end, while a score of 9.9 is at the high end; and the aim is to help managers reach the 9.9 level. This model does not, however, deal with internal and external limits as well as scenario and matters. This student believes that the Hersey and Blanchard's Situational Leadership Theory is far superior to the Managerial Grid because it enables managers to change their leadership to accommodate four main worker categories, whereas all the leaders on the managerial grid, no matter where they place on it, have only one style of leadership and, consequently, would certainly not be able to accommodate to a diverse workforce as well as Hersey and Blanchard's can.
There are two main sources of power, formal and personal. The former is a result of one's position in an organization and the power that goes with it while personal power is achieved through relationships built with fellow workers and the ability to organize and to lead them. It has been found quite often that a person with a high degree of personal power can win against an appointed person with formal power. Wise managers keep watch on such people and often even "court" them. Coercive power is being in a position to punish people in some manner for not obeying one's directives. It works well in the short term, but not in the long term because it has usually not been internalized. An example might be of a public school teacher who has students who get caught talking in class stay after school for half an hour. This may work while the teacher is in the room, but if (s)he leaves for a few minutes, some talking soon begins. Reward power is the ability of someone in charge, such as a manager, to dispense rewards meaningful to the employees, which results in quality and quantity performance. A person has legitimate power as a result of his position whether ascribed or achieved. Barrack Obama has legitimate powers due to his position as president of the United Staates. Expert power is the result of being an expert in a certain field such as a medical specialist being brought in to testify at a trial. However, under personal power, a worker in a department may have the uncanny ability to find legitimate time-saving cuts in assigned work. Referent power depends upon how the followers view their leader's personality. As a student, I could increase my legitimate power by getting elected as student president; my expert power by becoming a computer whiz, and my referent power by improving my personality and general presentation.
Impression management has been very important for some time, so much so that there are well-trained experts in the field to manage the impressions people get of a new royal (the Duchess of Cambridge), candidates vying for the position of president of the USA, etcetera. I could change my image for better at work by being neither obese nor too thin; by dressing in a manner that suits my position and age, by always being well groomed, having a flattering hairdo, holding myself and walking with confidence, being punctual, friendly and working diligently.
People have internal and external conflicts. For this question, I will deal only with external conflicts, which exist everywhere. They arise out of everyday differences of opinions, disagreements, needs, drives, wishes, lifestyles, values, and so forth, which for various reasons and in various places are discussed. However, when those discussions become emotionally charged, the result is conflict. While conflict management are courses in themselves, this student, due to space parameters, will deal only with distributive negotiations, known also as "the fixed pie" and integrative negotiations where everyone usually wins something, with the ideal result being a win-win situation, which can be achieved if both parties are willing to make some concessions. With distributive negotiations, it is usually a one-time deal. Remember not to be too greedy or too stingy or there will be no deal.
Organizational development involves improving a company's performance and individual development of its employees. As a process it includes methodologies and achievements in strategic planning, organizational design, leadership development, coaching, diversity and balance between work and life. Management development, although fairly closely related, is the structured process by which managers enhance their skills/competencies by formal or informal learning methods. Some courses offered in leadership training are: Leadership and management training; personal development training; time management training, etcetera. These courses are designed to improve the leaders' confidence by improving their skills.
Stress is an individual's response to stressors, such as a burned supper, a divorce, or living alone. When one experiences too much (or too little) stress, it can turn into distress, with some symptoms being a tight throat, an aching head, and a sore back. Three of the five components of psychological stress are: pressure when faced with a tight time frame to complete a job; frustration when we are unable to get what we want; and conflict when making choosing between two alternatives. Avoid too many tight-time-frame situations; accept your inability to get what you want and substitute the next best thing; make a pro/con decision making analysis of your choice conflict. Physical stress is the result of our body's response to work, noise, or an illness. To lessen the impact of noise try a sound soother and/or ear plugs; try a different type of work; with your doctor's help, try to lessen the impact of your illness. Situational stress is caused by stressors in your immediate environment such as sitting in an airplane white knuckled, your busy workplace, and the traffic jam. Try different times and alternate routes, change workplaces if the work is too stressful, and use relaxation techniques in airplane.
Stuck with your Research Paper?
Get in touch with one of our experts for instant help!
Messenger
Live chat
Time is precious
don't waste it!
Get instant essay
writing help!
Plagiarism-free
guarantee
Privacy
guarantee
Secure
checkout
Money back
guarantee
Get a Free E-Book ($50 in value)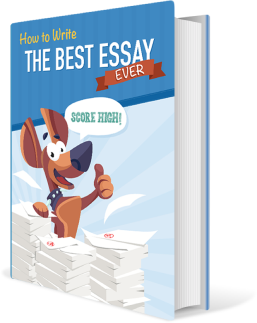 How To Write The Best Essay Ever!