Home
/
Research Paper
/
Effective Intervention for Serious Juvenile Offenders, Research Paper Example
Effective Intervention for Serious Juvenile Offenders, Research Paper Example
This Research Paper was written by one of our professional writers.

You are free to use it as an inspiration or a source for your own work.
Part I: Evaluation
Based on the evidence presented in the case study, it appears that Billy's delinquent behaviors are a consequence of childhood trauma and an attempt to fit in with peers in order to achieve support. While Billy has been in trouble with the law several times, many of these offenses could be considered minor in nature when comparing these actions with behaviors displayed by other youth. Many individuals try alcohol and drugs before the age of 18. It is apparent that Billy is not just experimenting with these drugs; he appears to be a frequent user. However, it is not the consumption of drugs or alcohol that contributes to potentially dangerous behavior in the community. Rather, it is his gang affiliation and alliances that make him appear to be a threat. However, based on the case study presented, it does not appear that Billy intends to do immediate harm to others. He has been cited as denying attempt of murder and conspiracy to commit murder. Since no people were harmed, it is likely that he was playing with a firearm in order to gain attention.
Overall, it appears that Billy is misunderstood and he engages in this delinquent activity in order to gain attention. Furthermore, it appears that he does not understand how to grapple with his emotions, so he does so in a manner that is perceived as violent. It is important for the individuals analyzing Billy's case to determine the psychological root of his problems and to take action to help rehabilitate him and alleviate him of these psychological stressors. Billy's tendency to act out may be related to the fact that Billy's mother left his father because he was abusive when he was drinking. Furthermore, it doesn't appear that Billy's mother is able to give him the personalized attention that he craves. As a consequence, Billy acts out because he wants to gain support from others and is concerned that without acting as a delinquent, he wouldn't have any friends or fit into a community where he belongs.
Part II: Exploration of Treatment
It would be beneficial to provide Billy with a series of treatment options in order to ensure that his behavioral patterns can be effectively reversed. Therefore, it would be reasonable for him to participate in independent counseling in a manner that will allow a psychologist or social worker to gain a greater understanding of Billy's background and current difficulties that contribute to his abnormal behaviors (Lipsey et al., 2000). Lipsey et al. describe how traumatic upbringings can contribute to violent behaviors (2000). Once this assessment is completed, it would be valuable to utilize behavior modification strategies to help Billy recognize when he is about to engage in negative behavior and to change these actions in a manner that will allow him to respond more appropriately to stimuli. This program would begin as an outpatient service, unless inpatient services are deemed necessary by his mental health team. It is expected that Billy should remain involved in such a program until his behaviors have changed for a period of at least several months. Billy would benefit from this process because it would reduce his violent tendencies and make him appear to be less of a threat to others.
To supplement individual therapy, Billy should also become involved in guided group interaction (GGI) so he can also be in an environment in which he learns from his peers and receives support for them. By meeting individuals who have been involved in the same type of trouble, he will be more able to open up about his experiences and discuss what can be done to help him and the other group members achieve change. This treatment plan should occur during the same timeframe as the individual therapy.
It currently appears that Billy has no significant direction in his life, so it would also be valuable for him to enroll in a vocational training program that will allow him to keep busy and direct his focus in a manner that will allow him to develop a meaningful skill. This would function as an outpatient program and should continue until Billy receives certification in a relevant trade field. This will not only teach Billy discipline and the value of hard work, but it will provide him with a means to remain uninvolved with gangs for protection and survival.
An alternative to vocational training that would provide Billy with an enhanced understanding of discipline would be involvement in a correctional boot camp to provide Billy with both knowledge and rigor. It is expected that such a program will teach him how to correct his previous mistakes and to provide him with more life skills to help him stay away from criminal activity. This would act as an inpatient program and Billy will be required to stay until he has worked through the designated program, which is expected to take at least six months.
A final treatment approach that may be beneficial for Billy is the use of reality therapy, in which program directors demonstrate that criminal offenders are responsible for their own actions. The goal of this therapy is to make offenders or potential offenders more responsible people. This program would be most effective as an outpatient program that Billy is required to attend as a parole requirement. This would benefit Billy because it will allow him to understand the negative consequences of his current involvement in crime and help him take the necessary steps to ensure that he does not damage his life as a consequence of these actions.
Part III: Treatment Plan/Recommendation to the Court
It is recommended that Billy participate in individual therapy once a week as a component of his parole requirement in addition to vocational training that takes place three times per week, following his required school activities. By becoming involved in these programs, Billy will be required to spend a large portion of his time focusing on rehabilitation, which detracts from his ability to have down time to become involved with gangs or in criminal activity(Ojjdp, n.d.). Acording to Ojjdp, rehabilitation helps rectify criminal behaviors (n.d.). Furthermore, independent therapy will help diagnose Billy's underlying psychological conditions that contribute to his violent behaviors. These behaviors can be interpreted as a cry for help, and help can be provided once Billy is matched to a qualified health professional.
It is important for Billy to feel that he is able to support himself without the help of others, so his involvement in a vocational training school is beneficial. This will enable him to find a job immediately following high school graduation, resulting in the likelihood that he will act as a beneficial member of society instead of continuing his delinquent behavior. It currently appears that Billy is involved with gangs because he needs this support. However, becoming more involved with vocational training and career preparation activities will allow him to meet new people that will be able to have a more positive influence on his life. It is also plausible for Billy's therapist to work with him on this goal to help him establish new friendships and more effectively determine the type of people who he should look up to as role models. A combination of these programs will provide Billy with a new perspective on his life and provide him with the opportunity to contribute to good.
References
Lipsey MW, Wilson DB, Cothern L. (2000). Effective Intervention for Serious Juvenile Offenders. Retrieved from https://www.ncjrs.gov/pdffiles1/ojjdp/181201.pdf
Ojjdp. (n.d.). Vocational/Job Training. Retrieved from http://www.ojjdp.gov/mpg/litreviews/Vocational_Job_Training.pdf
Regoli, Robert M. and Hewitt, John D. (2006). Delinquency in Society, 6th ed.
Stuck with your Research Paper?
Get in touch with one of our experts for instant help!
Messenger
Live chat
Time is precious
don't waste it!
Get instant essay
writing help!
Plagiarism-free
guarantee
Privacy
guarantee
Secure
checkout
Money back
guarantee
Get a Free E-Book ($50 in value)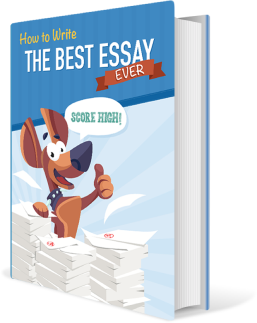 How To Write The Best Essay Ever!