Effects of Immigration on Median Income in Boston, Essay Example
Pages: 3
Words: 881
Essay
This Essay was written by one of our professional writers.

You are free to use it as an inspiration or a source for your own work.
Literature Review
Immigration has always been a contentious issue as far as developed countries are concern, especially the United States of America. Immigration largely stems from individuals looking for better and more rewarding opportunities from one geographic area to another. While this may be beneficial to the immigrant, it is not always so for every parties involved and/or affected directly and indirectly by immigration. Immigration, though good, has to be controlled and managed adequately.
The United States is one the world's largest and wealthiest economy. This status places the United States as the ideal country of residence due to abundance of opportunities within the market (Chomsky). This led to an influx of immigrants from neighboring countries, especially Mexico. This potential problem was further compounded by the influx of international immigrants from nations within the other continents.
Extent of the Problem
It is estimated that 8.7 million immigrants were in the United States as at the end of the 2000 FY. However, as at the end of 2013, there were approximately 11.7 million illegal immigrants in the United States (Chomsky). This points to an alarming increase in the number of illegal aliens in the country. There has been an increase of 117% in the number of children under the age of 5 between 2013 and 2014 (Motomura). This is an alarming statistic.
Consequences
The current status and number of illegal immigrants has a considerable strain on the nation's resources. This is because the country's national budget is made considering the legal population count. However, the number of illegal immigrants stretch the country's health sector, while increasing the level of unemployment as these immigrants have little to no education. Furthermore, this increase leads to a decrease in level of wages as immigrants offer cheap labor.
The Case of Boston
Boston is a largely vibrant city within the state of Massachusetts. Immigrants in the city of Boston have considerable and noticeable impact on the city's economy. Boston is predominantly a university city, offering up 30 higher education alternatives. These include technical school, private and public universities and colleges, as well as community colleges. These universities offer these services to students from over 140 countries, making this city a hot spot for immigrating students (Camarota).
Boston's population is mainly comprised of the native white residents of the city. About 42.8% of all residents in Boston have a college degree, 16.6% of which comprises foreign born students. The median income for students with a college degree in Boston is $72,744 (Kandel).
Most students graduating from the institutions of higher education in Boston generally prefer to stay in Boston after graduating. This fact is evident through the existence of the Student Immigration Movement (SIM) which fights for immigrant students' right to education (Student Immigrant Movement).
This general trend in immigration within the city strategically positions invaluable assets for the growth and development of socio-economic activities. The number of graduates from institutions of higher education provides the city with a highly educated labor force. This educated labor force is required to effectively generate, employ, distribute and manage resources within the city. Furthermore, immigrant students can create relationships with existing markets from their countries of origin. This can further develop trade between Boston and the global market.
However, the influx in immigrant population may pose a potential threat to the natives of the city of Boston. One of the most evident threats is employment pressure. Boston natives may realize a general increase in competitiveness for employment within the city. This pressure may cause some of the natives to fall into temporary or cyclical unemployment in the short-run.
As of 2010, the average incomes of immigrant households was $66,355, compared to $89,044 realized by native households. The median income for immigrant households was $45,870 compared to $63,372 realized by native households (Camarota). The difference between the native median income and the immigrant median income in this states is recorded as the third largest in the United States.
In conclusion, immigration has numerous potential benefits to any given nation. However, when immigration is not properly managed, controlled and even mitigated, a country experiences a considerable strain in its resources. The city of Boston is a potential immigration hub for international students owing to the high number of institutions of higher education found within the city. The increasing number of immigrant student's staying in Boston after graduation poses a considerable threat to the median income of the native population in the city. There is need for the development of a manageable immigration policy that will balance the advantages and disadvantages of immigration in the city of Boston, avoiding a skewed median income distribution throughout the population. It is integral to economic and social development that immigration be properly and adequately managed.
Works Cited
Camarota, Steven A. Immigrants in the United States: A Profile of America's Foreign-Born Population. Washington: Center for Immigration Studies, 2012.
Chapman, Jeff and Jared Bernstein. "immigration and Poverty: How are tThey Linked." Monthly Labor Review (2003): 10-15. 13 April 2015. <http://www.bls.gov/opub/mlr/2003/04/art2full.pdf>.
Chomsky, Aviva. Undocumented : how immigration became illegal. Boston: Beacon Press, 2014.
Eibner, Christine. "Immigration and the Median Voter's Incentive to Redistribute Income in the United States." American Economic Review 90 (2000): 96-129.
Kandel, William A. The U.S. Foreign-Born Population: Trends and Selected Characteristics. Library of Congress. Washington: Congressional Research Service, 2011. 13 April 2015. <http://fas.org/sgp/crs/misc/R41592.pdf>.
Motomura, Hiroshi. Immigration outside the law. Oxford: Oxford University Press, 2014.
Student Immigrant Movement. SIM Camp 2015. 10 April 2015. <http://www.simforus.com/>.
Time is precious
don't waste it!
Get instant essay
writing help!
Plagiarism-free
guarantee
Privacy
guarantee
Secure
checkout
Money back
guarantee
Get a Free E-Book ($50 in value)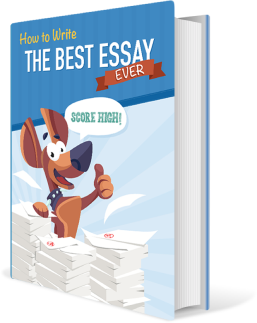 How To Write The Best Essay Ever!