On Being Nonprofit: A Conceptual Primer, Essay Example
Pages: 4
Words: 1195
Essay
This Essay was written by one of our professional writers.

You are free to use it as an inspiration or a source for your own work.
Vanica Birthing Center
Introduction
This birthing center is my idea of a health care facility, which effectively can cater for labor and delivery services in my immediate community, Miami Dade County, Florida. It is no secret that adequate labor and delivery healthcare services across many states in United States of America are grossly inadequate. Many cases of infant and maternal mortality could have been avoided had there been more appropriate and accessible health interventions in this segment of the structure. Therefore, in my opinion if  there are  more healthcare facilities designed to enhance safe labor and delivery, many lives would be saved.
Brief history of location
 Miami Dade County, Florida is a huge geographic area encompassing 35 cities.  It can be found in the southeastern section of the State of Florida. It is considered as the most southeastern county on the U.S. mainland.  According to 2010 census, a population of approximately 2,496,435 people living in the country. This makes it the mostly populated region in Miami Florida and the seventh-mostly populated county in the United States of America.  When evaluated based on land space this county has the third largest area in the state of Florida. The precise measurements are 1,946 square miles, an estimated 5,040 km.2 Miami is the area of Central government. Fort Lauderdale-West Palm Beach is included in the Metropolitan statistical area (United States Census, 2015)
While there are several healthcare facilities including the Jackson health care system many mothers are not fully serviced though the system during pregnancy. Statistics show where a number of these women who encounter serious issues during pregnancy are low income mothers and  are uninsured. Medicaid partners with nonprofit agencies like Women Infant and children (WIC) in providing  some prenatal care,  minimum post natal and most of all delivery. However, this is grossly inadequate, especially, when some mothers see an obstetrician only twice during a pregnancy due to the limited Medicaid coverage (Johnson, 2012).  Consequently, a health faculty even though small supplementing the maternal health care crisis within this county could be valuable.
Healthcare Facility Design
Structure
The organization would be non-profit and funded by stakeholders from within and without the community who have an interest in maternal and infant safety during labor and delivery. A nonprofit organization is sometimes referred to as a non business entity. Essentially, the organization applies all surpluses towards enhancing its services to the community it serves through fulfilling the mission (Frumkin, 2005).The nonprofit mature of this facility world release  pressure from administration of charging fees, which are unaffordable for basic care.
Importantly, the mission is serving women who find it difficult accessing quality health care during pregnancy labor and delivery due to financial difficulties. Therefore, the goal is not profits, but rather service. Everyone knows that health care in United Sates of America is a huge business. This feature makes quality care inaccessible to the majority of people living in the country. The facility will be designed to close the gap between those who can afford quality labor and delivery care and women who struggle through a pregnancy without adequate care during labor and delivery (Markus, Andres & Pellegrini, 2013).
This center will provide a 20 bed accommodation for mothers who are in active labor and expected to deliver their babies within a day or two. In combination there will be an outpatient service department where mothers desirous of prenatal management could have access to physicians/obstetricians throughout their pregnancy at affordable costs. Also, there will be a post natal service attached to the facility to follow up mothers and their infants during the first six weeks post delivery. An emergency service will be opened to the public.
Therefore, the building will either extend on a flat surface over a large span of land or move upwards into two floors. On the top floor will be  20 beds, a delivery room, and operating theatre. The bottom floor will have doctors' offices for pre-natal/post natal visits. There will be a section on the bottom floor for emergency on call services. A board of directors will manage the facility.
Services
This facility is expected to cater for both vaginal and cesarean section deliveries. As such, it would be important for doctors to establish a relationship with clients before actual delivery to ensure optimum safety of infant and mother. All pre delivery screening for irregularities occurring during pregnancy will be ordered by the obstetricians managing clients. Clients who request delivery at the birthing center must be screened by the center's obstetrician and practitioners before deliver to ensure that all prenatal conditions are normal. Mothers with pregnancy complications have the option of seeking management by the Center's obstetrician or one of their choice. However, every mother must be thoroughly screened by Vanica birthing center obstetricians.
Staffing
This facility will engage services of two resident obstetricians and another relief for when the in house specialists are out on other duties. These same two specialists will function in the out-patient birthing clinics attending to pre and post natal mothers in preparation for labor and delivery. Besides, the facility will require two advanced nurse practitioners to assist obstetricians during labor and delivery. Duties of the advanced nurse practitioners entail monitoring mothers during labor in preparation for delivery by the obstetrician. One medical assistant will be used at the outpatient clinic to weigh and conduct routine vitals in preparation for seeing obstetricians. The emergency unit will be staffed by an on call obstetrician, advanced nurse practitioner and medical assistant
Other staff includes four janitors working two shifts daily to clean offices and 20 bedenvironment. This includes labor room and operating theater. Two clerical staff members will be needed to assist in registering mothers who are booked for labor and delivery at the outpatient clinic. Two transporters will be needed to take mothers to and from delivery room.
Budget
| | | |
| --- | --- | --- |
| Item | Amount | Description |
| Two resident obstetricians | $40,000 |  Estimated salary per month  for each at estimated $0,000 |
| One relief obstetrician | $10,000 | Estimated on call monthly hours |
| Two advanced nurse practitioners | $14,000 | Advanced nurse practitioners  salary at  estimated $7,000, each |
| One medical assistant | $1,500 | Estimated monthly salary one advanced nurse |
| Four Janitors | $3,600 | Estimated month salary $900 each |
| Two transporter transporter | $3,000 | Estimated month salary at 1,500 each |
| Cost of maintain facility | $40,000 | Rental/mortgage/utilities and taxes estimated for each month |
| | | |
| --- | --- | --- |
| Two clerical staff | $2,000 | An estimated 1,000 per month |
Total estimated monthly budget $114.000
Conclusion
The foregoing healthcare facility will be located in Miami Dade county and is expected to service an average of 300 women monthly at an estimated monthly budget of $114.000. This 20 bed birthing facility will be staffed by two resident and one relief obstetrician, two advanced nurse practitioners, one medical assistant, four janitors, two clerical staff and two transporters. This facility will greatly enhance services for labor and delivery within Miami Dade County.
References
Frumkin, P (2005). On Being Nonprofit: A Conceptual Primer. Harvard University Press.
Johnson, K. ( 2012). Addressing Women's Health Needs and Improving birth Outcomes: Results from a Peer – Peer State Medicaid project. Issue Brief. The Common Wealth Fund
Markus, A. Andres, E., & Pellegrini, C. (2013). Medicaid Covered Births, 2008 Through 2010, in the Context of the Implementation of Health Reform. Director of Public policy Research.
United States Census (2015). State and county quick facts. Retrieved on April 14th, 2015 from http://quickfacts.census.gov/qfd/states/12/12086.html
Time is precious
don't waste it!
Get instant essay
writing help!
Plagiarism-free
guarantee
Privacy
guarantee
Secure
checkout
Money back
guarantee
Get a Free E-Book ($50 in value)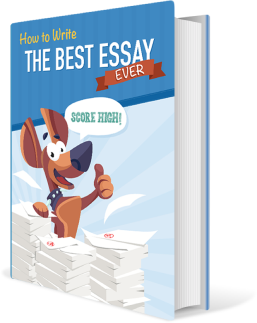 How To Write The Best Essay Ever!