Electroanalytical Chemistry for the Analysis of Solids, Essay Example
Pages: 6
Words: 1558
Essay
This Essay was written by one of our professional writers.

You are free to use it as an inspiration or a source for your own work.
Purpose
The purpose of this memo is to determine the validity and practicality of "Electroanalytical chemistry for the analysis of solids: Characterization and classification (IUPAC Technical Report)". This publication was authored by Antonio Doménech-Carbó, Jan Labuda, and Fritz Scholz and was edited by Hugh Burrows, Ron Weir, and Jurgen Stohner. It was published in 2013 in Pure and Applied Chemistry, a peer-reviewed journal. It is available both in print and online and is published monthly. The publishers name is Thomson Reuters and the intended audience is academics in the field of pure and applied chemistry. Specifically, this article is meant to provide these individuals with a technical means of conducting electrochemical chemistry to analyze solids.
The three authors of this article are a part of an international collaboration. Antonio Doménech-Carbó is a researcher from the Department of Analytical Chemistry at the University of Valencia in Valencia, Spain. Jan Labuda is a researcher affiliated with the Institute of Analytical Chemistry, which is a part of the Faculty of Chemical and Food and Technology at the Slovak University of Technology in Bratislava, Radlinského. Fritz Scholz is a researcher from the Department of Biochemistry at the University of Greifswald in Greifswald, Germany. All three of these authors hold a PhD in their field and all teach at university, but appear to collaborate with industry researchers.
Introduction 
The purpose of this report is the presentation of the relationship between molecular electrochemistry and solid state electrochemistry, as applied to analysis. There is a focus on an evaluation of the different types of analysis that are accessible by Solid state electroanalytical chemistry. The presentation of the writing is helpful in achieving an understanding of the authors' thesis because it well-structured and provides diagrams when necessary to explain complicated scientific concepts. The authors used sound scientific methodologies related to electrochemical methods and theoretical modeling to support their thesis.
Readability of the Article
This article is highly organized and the steps that would need to be followed to implement this electrochemical method is ordered sequentially. To support the ability of the reader to find necessary information, a brief table of contents follows the abstract to allow different components of the paper to be accessed more quickly. The article begins with an introduction that provides information regarding the necessary background needed for the academic to understand the purpose of this paper in addition to practical applications in which this technique could be utilized. This is then followed by explaining more common protocols that are used in classifying types of cells, preparing electrodes, and performing basic electrochemical techniques and methods in a manner that will allow the reader to prepare for the novel section of the technical report. After thoroughly explaining the electrochemical processes and theoretical modeling, the authors provide the reader with several forms of analytical methods that could be utilized to analyze this. This includes a presentation of types of analytical information in addition to associated quantitative analysis and qualitative analysis. Furthermore, speciation and tracing in addition to analytical strategies are discussed. Finally, the authors present the conclusions of this paper.
One weakness concerning the readability of this article is that there are many abbreviations used throughout the piece. While many of the abbreviations are repeated multiple times due to the direct relationship that they share with the title of the article, others are repeated less frequently and are therefore difficult to recall when they appear again. These abbreviation choices therefore slow the reading of the article down and impair the ability of the reader to maintain a moderate level of comprehension due to their need to constantly look at previous parts of the article to determine what the abbreviations stand for. An example of this is the use of CME to describe a chemically modified electrode. This abbreviation is used a total of three times in this article, but the use of the term is spaced in such a manner that it becomes challenging for the reader to remember the meaning of the term. Since it is used so infrequently, it would be preferential for the authors to have written this term out each time it appeared.
Despite the lack of clarity regarding the abbreviations used in the article, the terminology employed was explained well so that researchers in a variety of field would be able to utilize the information found in this article if it is relevant. Each electrochemistry term is well explained and well defined so that individuals who do not typically utilize these techniques will be able to understand how to follow the instructions. Furthermore, a sufficient background is provided for the work presented so that these individuals would be able to understand the practicality of the use of this technique. An example of this is the authors' ability to define solid state electroanalytical chemistry. Specifically, they explain the value of its use in addition to discussing a variety of solid state chemistry techniques and how they can be applied.
The clarity of the article is enhanced by its use of visual materials. Specifically, the authors show many charts that diagram relationships that allow the reader to make connections between the information presented and practical use. One such diagram presents the relationships among the types of analytical information provided using solid state electroanalytical chemistry, which allows the reader to understand how information retrieved from using this technique could be analyzed and used.
Scientific Validity
The design model describes how to select a cell for electrochemistry and how to prepare the electrode. It provides a summary of techniques based on measurements at the nanoscopic domain, such as scanning electrochemical microscopy, in addition to working with a combination of electrochemical and non-electrochemical techniques to perform in situ monitoring of solid state reactions. Spectroelectrochemistry and diffuse reflectance spectroscopy are examples of this. Furthermore, it provides a means by which theoretical modeling can be performed. Once such example is through the propagation of an electrochemical transformation through microcrystals.
To prove this design process, the authors cited a variety of articles that can be referred to in order to demonstrate the scientific validity. Since there were many methods and variations mentioned in this article, none of these findings were contained within the technical paper. This paper appeared to serve as a compilation of techniques for conducting solid state electrochemistry which would allow an interested reader to conduct more thorough research on his or her own to determine whether a proposed method would be practically useful for future studies. Some data is provided in a manner that exemplifies phenomena including differential pulse voltammograms of reduction, dependence of the peak potential on composition of the solid, square-wave voltammograms that were measured using many of the different variables proposed in the body of the paper. However, the methodology provided does not appear to be scientific, as it is a compilation of research techniques that are practically useful rather than a compilation of data.
Conclusion with a Recommendation
This article is practically useful to my major because it provides the reader with a wealth of knowledge concerning solid state chemistry. Because it is likely that I will conduct my own research prior to graduating, this article will serve as a useful resource to help me identify a variety of techniques related to solid state electrochemistry. Furthermore, even if I do not conduct a project on this specific subject, there is a sufficient discussion of electrochemistry techniques in this article that can be used as a starting point for a more in depth literature review. Ultimately, this article has contributed to my understanding of electrochemistry more greatly because I do not have a wealth of experience in conducting experiments with this technology hands on. Since reading this article, I now have a better idea of the step by step processes that I would need to follow in order to be more successful in conducting this type of project. Furthermore, many techniques were discussed that I had not heard of before now, so I believe that it will be practically useful to my education if I were to understand them further.
While this article was generally well written, there are certain aspects that could be improved upon for the sake of clarity. As mentioned previously, the biggest concern that I have with this article is the use of abbreviations that do not occur frequently in the article. Since these are present constantly, it becomes difficult to stay on track with the reading due to the need to refer back to the location in which the meaning of the abbreviation was first indicated. Furthermore, the reader would have benefitted more greatly if the authors broke the table of contents into sections that were more specific. Since many techniques are discussed throughout this report, it is often challenging to remember which steps belonged to which technique. To alleviate these concerns, it would be ideal for the authors to alter the organization of the article in a manner that allows the discussion of each separate technique to exist in its own location in the paper. While the grouping of these techniques remains important to ensure that clarity is present as well, the use of subcategories will make it even easier for readers to quickly identify the parts of the article that they need for their own personal research.
References
Doménech-Carbó A, Labuda J, Scholz F. (2013). Electroanalytical chemistry for the analysis ofsolids: Characterization and classification(IUPAC Technical Report). Pure Appl. Chem., 85(3): 609–631.
Time is precious
don't waste it!
Get instant essay
writing help!
Plagiarism-free
guarantee
Privacy
guarantee
Secure
checkout
Money back
guarantee
Get a Free E-Book ($50 in value)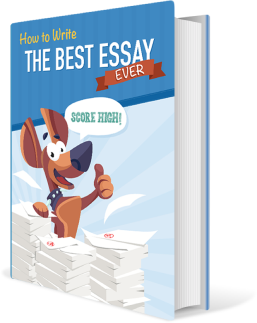 How To Write The Best Essay Ever!