Huck Finn, Essay Example
Pages: 8
Words: 2167
Essay
This Essay was written by one of our professional writers.

You are free to use it as an inspiration or a source for your own work.
The family structure in Islamic culture is very important and it dictates the relationship between man and wife, parents and their children, and other members of the family group. In the Islam family, the man is the leader and the woman is his helpmate. Islamic people believe that the man is physically, emotionally, and spiritually stronger than the woman. As a result, men are responsible for supporting and maintaining the wives and family. Men and women are accepting of their roles in Islam society because the division of roles and responsibility lessons the events of misunderstandings between family members. It is clearly evident that Mark Twain was greatly influenced by his culture. The family structure is depicted by several characters in Huckleberry Finn. Clearly, Twain wanted to convey to the reader that in order to maintain control and order in society, each family structure must be intact. Twain believed that loyalty, courage, sacrifice, and responsibility are necessary characteristics of the family structure. Ironically, some of his characters display quite the opposite. I choose this novel because coming from an Islamic culture, family is also very important to me. However, just like Huck, sense I have been studying in the United States, I have encountered my broken and strained family relationships. Consequently, that leads me to believe like Twain, that the only way to heal a society and promote growth is by supporting and nurturing strong family structures.
To fully understand this novel and how Samuel Clemens (Mark Twain) is using it to convey racial hypocrisy, one must know who Mark Twain was. Between the periods of 1876-1883, slavery had already been abolished. Yet, little had changed in the South. The Adventures of Huckleberry Finn were a direct contradictory of what people believed in during this time; however, on the surface, one could misread the novel in a defense of slavery. Twain uses the terms civilized and savages to represent the two groups of people in the novel (slaves and slave owners). The novel represents racial, religious, and social hypocrisy in many ways. The savages are not the slaves, as many of the time would have portrayed them to be, but the savages are the whites. I was able to relate to this fact when the United States went to war with Afghanistan. I totally oppose war. I feel that war is a purposeless loss of human lives. When the tragedy of 911 occurred I was devastated because my heart went out to the people who lost family members. As hurt and vengeful as Americans must have felt, how could war possibly be the answer? This fact made me feel as if they were no better in character than those who bombed America. This same type of pain and hurt was placed on innocent people in the Middle East. Many innocent people, including children and women, were killed. I believe this is the point that Twain is making in the novel. The civilized people are proclaiming their civility while acting like savages. Yet, the so called savages are the only ones that show qualities of civility.
Nearly all the family structures that Huck comes in contact with are broken. The first family that Huck encounters is the Widow Douglas and her sister, Miss Watson, who are trying to cultivate the young Huck. Huck is very unruly and desires to come and go as he pleases. For example,
"The Widow Douglas she took me for her son, and allowed she would sivilize me; but it was rough living in the house all the time, considering how dismal regular and decent the widow was in all her ways; and so when I couldn't stand it no longer I lit out. I got into my old rags and my sugar-hogshead again, and was free and satisfied. But Tom Sawyer he hunted me up and said he was going to start a band of robbers, and I might join if I would go back to the widow and be respectable. So I went back" (Chapter 3).
Because Huck's and the Douglas family values are not compatibility, the relationship deteriorates.Yet, I am able to relate to this because often what each person values as family or a positive connection is quite different. As for me personally, family was consistent with a mother and father and children. However, I learned that many times in American families that father, mother, and child are not always the ideal family structure. Nonetheless, the love and bond that they share are just as strong as traditional Islamic families. Many people that I have met in the United States were either raised by single parents (mother or father), grandparents, and sometimes by older siblings. The family bond is unique for each individual because what they value may be different. For example, Huck says: "After supper she got out her book and learned me about Moses and the Bulrushers and I was in a sweat to find out all about him; but by and by she let it out that Moses had been dead a considerable long time; so then I didn't care no more about him, because I don't take no stock in dead people" (Chapter 1). Here we see that Huck has very little value in the dead. In my culture, as with American culture, great pride and reverence is shown to deceased loved ones. However, this is just another way that Twain is showing the value system of Huck and how that affects his personality. For example, Widow Douglas and Miss Watson want to teach Huck about the bible and the teachings of Jesus Christ, but they don't see fault in being owners of a slave.
Twain uses Huck's beliefs about African Americans to reveal to the readers that things are not always what they seem and that everything that one is taught is not       always the truth. Because of Huck's culture and the way he has been raised, he feels that slaves are no more than property and that they are ignorant. Nevertheless, as Huck and Jim try to escape their captors, Huck's view of Jim gradually changes. This change is evident as Huck mentally struggles with some issues concerning Jim. For example: "he judged it was all up with him anyway it could be fixed; for if he didn't get saved he would get drowned; and if he did get saved, whoever saved him would send him back home so as to get the reward, and then miss watson would sell him South, sure. Well, he was right; he was most always right; he had an uncommon level head for a nigger" (P 81). This was a common belief for people in Huck's circle, and Huck was no exception until he began to learn more about Jim. I was able to relate to this first hand because upon coming to the United States, I had some biases and preconceived notions about how the people would be. I believed that Americans were arrogant and wasteful just by the way they are portrayed in the Middle East. When some of my friends found out that I was coming to the United States to study, many of them had quite a few negative things to tell me about what my experience would be like. One friend told me that I should always study by myself and never with their study groups because they would attempt to use me to do their work for them. Another friend warned me not to trust them and become close friends with them because they were not trustworthy. However, as I got to know several people in my classes, just like Huck, I found that many things that I had been told were untrue. In fact, I found that they were even the opposite of what I was told. Had it not been for some of the study groups I was apart, I may have been unable to pass those classes. In having conversations with some of my new friends, I found that they too had biases and prejudices about me.
Early on in the novel, Twain presents the protagonist, Huck, and his nontraditional family structure. Huck really does not have a positive male figure in his life. Huck is a ward of the state in a time when such a thing was rarely heard of. Huck's father is a felon and usually drunk. Ironically, Huck's first positive male figure is Jim. For example, "We catched fish and talked, and we took a swim now and then to keep off sleepiness. It was kind of solemn, drifting down the big, still river, laying on our backs looking up at the stars, and we didn't ever feel like talking loud, and it warn't often that we laughed—only a little kind of a low chuckle. We had mighty good weather as a general thing, and nothing ever happened to us at all—that night, nor the next, nor the next" (chapter 12). If the reader was unaware of whom Huck was talking about, it sounds like a father and son outing.  Jim is a runaway slave, uneducated, and very superstitious. As Jim and Huck begin to talk, Huck begins to appreciate and respect Jim's love for his family. This is a situation that I can relate to. My perspective of American women has been shaped by what I have been told over the years. However, I have met one woman that shares the same family values that I have grown to know. The more I talked to her, the more I saw her as a real person and not just a stereotype. Twain uses this to show the readers that a conventional family can be just as detrimental as a nonconventional one. In Huck's eyes, Jim was a better man than his father. Although Twain never directly discusses the ethical issue of slavery, he dances all around it. Other than Jim, no other slaves were directly written into the novel. Huck's relationship with Jim allows him to see that slavery is socially and morally wrong. Huck says, "What's the use you learning to do right, when it's troublesome to do right and ain't no trouble to do wrong, and the wages is just the same?"(Chapter 16). Twain even allows the reader a view of Huck's conscience when he conveys how Huck thinks he will be an outcast if anyone finds out that he has helped Jim to escape. Huck has many opportunities to turn Jim in to the slave catchers, but he does not.
The Adventures of Huckleberry Finn is presented from the viewpoint of a rebellious little boy, but this little child could metaphorically represent anyone who is facing the effects of society's wrongs and its lasting cultural effects.  It deals with how individual characters, and how society as a whole deals with change. Twain creates a masterpiece that presents the importance of balance a strong family unit. He argues that when this balance is lost and a person is asked to face society without coming from a strong family unit, chaos is inevitable.  I totally agree with this; part of my western education ensures that I will be able to merge the two cultures in such a way that I benefit.  Twain uses Huck to represent the importance of family in general. Huck is a visual representation of the lack of standards due to lack of family structure. Huck is deviant in every sense of the world, but ironically he learns some of the most important values that a family should instill. Yet, he does not have a family. Huck did not want to be compared to his lazy father. In contrast, I want to be like my father and members of my community expect me to be like him. It is an honor. In the beginning, Huck wants nothing to do with the civilized world.  Fortunately, things start to change when Huck realizes what a real family represents. Huck learns a lot from Jim, and essentially he is the one who teaches Huck family values. I believe Twain is using the scene to point out how society members may be willing to change, but are often held back by traditions and what other members of society may believe. Up until that point, following the traditions of his society has only improved Huck's situation. In order for me to successfully obtain an American education, I know that I must be able to adapt to the culture I am within. I know that things aren't always what they seem, and that it is important to get to know people for who they are. I hope that I can return home successfully and make my family proud. I have learned so much while studying in the United States, but the most important lesson I have learned is that we often have biases and stereotypes that we are not even aware of. After reading this novel, I examined myself closely. I am now aware of many things that I must work on within myself.
Time is precious
don't waste it!
Get instant essay
writing help!
Plagiarism-free
guarantee
Privacy
guarantee
Secure
checkout
Money back
guarantee
Get a Free E-Book ($50 in value)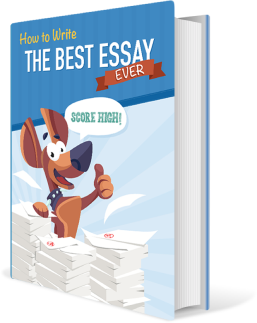 How To Write The Best Essay Ever!