Emerging Concepts in Therapies for Autism Spectrum Disorder, Essay Example
Pages: 3
Words: 949
Essay
This Essay was written by one of our professional writers.

You are free to use it as an inspiration or a source for your own work.
Autism spectrum disorder, abbreviated as ASD, is a neuro-developmental disorder caused by brain differences. ASD is characterized by chronic difficulties in social communication that causes a limitation of ordinary thinking and repetitive behaviors such as interests and hobbies. Autism spectrum disorder (ASD) also disrupts the brain's reception of information processes, resulting in changes in the generation and maintenance of nerve cells and their connections. The severity of the symptoms can range from mild to severe, and deficiencies usually appear before the age of three years. Research indicates that from 2010 to extending 2014, the number of children living with ASD increased. The increase is due to improved understanding, the expansion of diagnostic criteria, and increased public awareness, raising the number of referrals for diagnosis.
Interventions
Autism spectrum disorder ASD does not have a specific group prevalence. ASD affects people of all races, ethnicities, and socioeconomic backgrounds. Additionally, ASD affects people, more so in males. It is usually four to five times more than females. Some medical conditions associated with autism spectrum disorder include seizures, gastrointestinal issues, sleep difficulties, and attention deficit hyperactivity disorder. Many people with ASD also have motor skills and coordination problems (Hodges et al., 2020). It is still unknown what causes autism spectrum disorder. However, ASD is linked with genetics and environmental aspects that are likely to play a role in its development. Therefore, since genes are passed down from parent to child, a child living or born in an ASD-affected family increases the likelihood of developing the disorder. Notably, it does not depict that each child or person with ASD is factual that the parent has the same disability.
According to the findings of the numerous studies that have been carried out, no diagnostic medical test for ASD can be performed at this time. Autism appears to have genetic and environmental roots, according to the evidence. Autism is not caused by a person's upbringing or lack of emotional stimulation; therefore, the most likely cause of autism is a combination of genetic factors. In addition, research conducted by medical professionals has shown no link between vaccines and autism. Inadequacies in social communication and engagement, in addition to restricted and repetitive patterns of behavior, are the primary components that go into making a diagnosis (Hodges et al., 2020). A qualified specialist treating autism spectrum disorder (ASD) should consult appropriate specialists, such as a developmental pediatrician and a child psychologist.
Treatment for autism spectrum condition places a key emphasis on the caregivers' capacity to contextualize an understanding based on the underlying mechanisms and behaviors that affect the development of social, linguistic, and behavioral abilities. The use of ASD can be attributed to its linguistic component. The component of ASD provides a context for speech and language treatment, which helps an individual become better able to communicate (Hodges et al., 2020). (Hodges et al., 2020). In addition, physical therapy can help enhance a person's mobility and make it easier for them to move around. The lives of autistic people are fraught with difficulties at every turn. However, because they can work like others, these individuals can lead lives that are full and pleasant when they have the appropriate care and support.
Autism is a spectrum of diseases, and different people are affected by them in unique ways. Consequently, it is not easy to generalize how autism spectrum disorder develops throughout a person's lifetime. Because of this, every person is unique, and an intervention method that strikes a chord with one person might not have the same effect on other people. Unfortunately, there is no treatment for autism. The fact is that autism does not need to be cured since it should be contextualized as a difference rather than a disability. This shift in perspective eliminates the need for autism to be cured. Instead, people must be made aware of care practices that are either questionable or potentially dangerous.
Mitigation therapy aims to enhance a person's capacity for function by lowering the level of anxiety they experience in response to their environment (Absoud, 2016). Techniques of sensory integration, techniques of non-aversive behavior therapy, and personalized education for group settings such as classrooms and workplaces fall under this area (Xiao et al., 2014). Treatment for their children, both medical and psychosocial, is commonly sought out by parents of children with autism spectrum disorders.
Conclusion
As a result of the explanations above, autism spectrum disorder (ASD) is not uncommon in youngsters and is brought on by genetic and environmental influences. Applied behavior analysis is the major form of treatment employed in the formation phase, and its use is predominant. Teaching people to read, use tools, and use the restroom independently are examples of what ABA may accomplish as a mitigation therapy. Antipsychotics are one drug that could be provided to very disruptive individuals under particular conditions to help them modify their behavior. Risperidone, which is included in the prescription, is a drug that the Food and Drug Administration of the United States authorized in 2009 as a therapeutic drug for irritability in children who have an autistic spectrum disease.

References
Absoud, M. (2016). Emerging concepts in therapies for autism spectrum disorder. Bjpsych Advances, 22(3), 162-164. https://doi.org/10.1192/apt.bp.115.015578
Hodges, H., Fealko, C., & Soares, N. (2020). Autism spectrum disorder: definition, epidemiology, causes, and clinical evaluation. Translational paediatrics, 9(Suppl 1), S55–S65. https://doi.org/10.21037/tp.2019.09.09
Xiao, Z., Qiu, T., Ke, X., Xiao, X., Xiao, T., Liang, F., Zou, B., Huang, H., Fang, H., Chu, K., Zhang, J., & Liu, Y. (2014). Autism spectrum disorder as an early neurodevelopmental disorder: evidence from the brain imaging abnormalities in 2-3 years old toddlers. Journal of autism and developmental disorders, 44(7), 1633–1640. https://doi.org/10.1007/s10803-014-2033-x
Time is precious
don't waste it!
Get instant essay
writing help!
Plagiarism-free
guarantee
Privacy
guarantee
Secure
checkout
Money back
guarantee
Get a Free E-Book ($50 in value)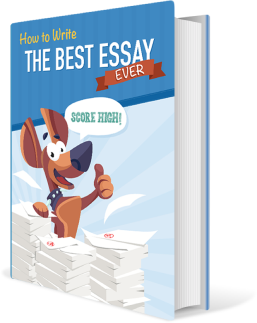 How To Write The Best Essay Ever!