Emotional Appeals in Environmental Group Communications, Essay Example
Pages: 5
Words: 1253
Essay
This Essay was written by one of our professional writers.

You are free to use it as an inspiration or a source for your own work.
Chapter 9 of the text focuses on creative advertising strategy and how to implement and evaluate strategy. Out of the topics discussed in this chapter, advertising appeals stood out as particularly important for creative strategy. Specifically, how advertising creates rational and emotional response from the viewer, and ultimately drives the viewer to consume the product.
Informational/rational appeals "focus on the consumer's practical, functional, or utilitarian need for the product of service" (Belch 293). This shows the consumer how they can benefit from the product and gives the viewer a logical explanation of why they should purchase the product or service (Belch 293). Appealing to a consumer's rational emotions is a persuasive advertising tactic meant to provide information that shows how the product or service is the best choice and the most reasonable purchase (Belch 293). The text lists several rational motives for rational appeal, which include "comfort, convenience, economy, health, and sensory benefits such as touch, taste and smell" (Belch 293).
Belch discusses five types of advertising appeals, which are feature, competitive advantage, favorable price, news, and popularity (293-295). Feature refers to the dominant product traits, whereas competitive advantage uses a brand comparison (Belch 294). Also discussed is favorable pricing, which simply means the price is the dominant point of the appeal (Belch 294). News, according to Belch, refers to the announcement of the product dominating the ad, which is often used to announce new features or modifications for an existing product (294). Lastly, Belch discussed the popularity appeal of a service or product, which means that the ad points out its consumer popularity as a selling point (294-295).
Emotional appeals in advertising relate to the audience's/consumer's social and psychological needs for a product or service (Belch 295). Belch says that "these appeals are based on the psychological states or feelings directed to the self (such as pleasure or excitement), as well as those with a more social orientation (such as status or recognition)" (295). As stated in the text, emotional advertising is commonly used in combination with rational and informational advertising, and most advertisers include both in the implementation and execution of their projects (297).
Chapter 10 of the text is about media planning and strategy. Discussed in this chapter is how changes in the media landscape effect the advertising strategy (327-328). Belch provides a list of media type and the pros and cons of advertising within that medium, which are television, radio, magazine, newspaper, outdoor, direct mail and Internet (356).
Television provides mass coverage, high reach, impacts sight, sound and motion, has high prestige, attention getting, has favorable image and low cost per exposure (Belch 356). However, it also has low selectivity, short message life, high absolute and high production costs, and clutter (Belch 356). As for radio advertising, Belch lists the advantages as local coverage, low cost, high frequency, flexibility, low production costs and a well-segmented audience (356). The cons for radio advertising are audio only, clutter, low attention-getting and a fleeting message (356). Magazines offer quality reproduction, segmentation potential, high information content, longevity and multiple readers. The cons for using magazines include long lead time, visual only, and lack of flexibility (Belch 356). Newspapers have high coverage, low cost, short lead time, interest bases sectioning, timeliness, the reader controls the exposure and use of coupons (Belch 356). Cons of using newspaper advertising are short life, clutter, low attention-getting, poor reproduction quality and selective reader exposure (Belch 356).
Belch also describes the pros and cons of using outdoor advertising, which include pros of location specificity, high repetition and easily noticeable, whereas the cons are short exposure time, poor image quality and locality restrictions. Direct mail advertising has its advantages as well, which are high selectivity, reader controls exposure, high information content, and opportunities for repeat exposure (Belch 356). Its disadvantages are listed as having high cost and contact, poor image, and clutter (Belch 356). Lastly, Belch gives the pros and cons of Internet advertising: pros—user selects product information, user attention and involvement, interactive relationship, direct selling potential, and flexible message platform, and cons—limited creative capabilities, crowded access, technology limitations, few valid measurement techniques, and limited reach.
Advertisement Analysis
For the advertisement analysis in reference to the topics discussed in chapters 9 and 10, I chose to review an ad tat has emotional appeal to its viewers/consumers. Emotional appeal, as discussed in the Chapter 9 of the text, is important to create a connection with the consumer, because it validates their reasoning and logic for wanting to purchase that product or service (Belch 293-295). Below is an advertisement for the World Wildlife Federation, which depicts a landscape image of a large forest ("WWF: Lungs"). The forest is in the shape of a pair of human lungs, and the entire bottom-right section of the forest has been cleared. At the bottom-right corner reads a message, "Before it's too late. wwf.org" followed by their logo image.
This image is meant to portray the forest as a vital organ, and when part of the organ (the lung) is damaged, it is only a matter of time before the entire organ fails, and once that organ fails, it will be too late to save the entire body. The ad not only appeals to the emotions of planetary and environmental destruction, but also provides a strong connection to the audience in which they can relate the image to their own life/body. The image used in the ad also might recall in some viewers anti-smoking advertising campaigns where a smoke-damaged lung is shown in an effort to scare the audience away from smoking. This advertisement uses the same tactic, fear and alarm, in the same effort, to promote environmentalism and deforestation. The advertisement is simple, just a single image with a few words, but it provides a significant emotional impact on its viewers with this simple metaphor.
With this print advertisement, the World Wildlife Federation has appealed to its audience through both personal states and social-based feelings. This is accomplished by specifically appealing to fear, involvement, embarrassment, sorrow, among others (Belch 295). To add a deeper explanation—fear comes from the fear one experiences while viewing destruction and this image shows the destruction of the environment with the appeal to "make it stop before it's too late" message. Involvement and embarrassment comes from the viewer's feeling of needing to help or possibly the embarrassment from not helping or feeling as if they might have some control over the situation. Sorrow is straight forward, as this image could create a feeling of unhappiness and sorrow in an effort to spur a reaction. These emotional appeals are meant to drive the audience to engage with the World Wildlife Federation through donations, volunteering and others methods of action. Emotional appeals for the use of organizations such as the World Wildlife Federation are quite common, because they are trying to spread the message of their organization's importance. Emotional advertising tends to stick with the viewer long after the initial viewing, therefore this method is highly beneficial (Osterholm). Environmental organizations especially use emotional appeals because they are expressing and showing the audience a great concern for natural resources and the health and maintenance of landscape and wildlife (Merry).
Works Cited
Belch George, E., and A. Belch Michael. "Advertising and promotion." An Integrated Marketing Communications Perspective. New York: MacGraw Hill Higher Education (2012).
Merry, Melissa K. "Emotional appeals in environmental group communications." American Politics Research (2010).
Osterholm, Jay. "Emotional Moneymaker: Why Advertisers Need to Appeal to Emotions." ODM Group. 20 Dec. 2012. Web. 5 Oct. 2015. <http://odmgrp.com/blog/2012/12/20/emotional-moneymaker-why-advertisers-need-to-appeal-to-emotions/>.
"WWF: Lungs." WWF: Lungs. Ads of the World, 2008. Web. 6 Oct. 2015.<https://adsoftheworld.com/media/print/wwf_lungs>.
Time is precious
don't waste it!
Get instant essay
writing help!
Plagiarism-free
guarantee
Privacy
guarantee
Secure
checkout
Money back
guarantee
Get a Free E-Book ($50 in value)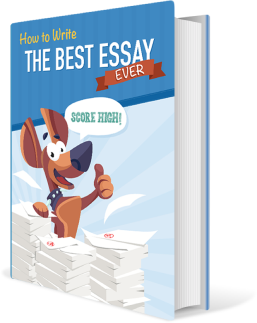 How To Write The Best Essay Ever!