English as the Primary Instruction Language, Research Paper Example
This Research Paper was written by one of our professional writers.

You are free to use it as an inspiration or a source for your own work.
The most widely used language in the world now is English. English is spoken by over 1.35 billion people worldwide (Srinivas, 2019, p.66). English is an official language in over seventy-five nations and is spoken as a mother tongue in 19 countries, including the US, Canada, the UK, Australia, and New Zealand (Srinivas, 2019, p.66). English is the new world revolution, and many nations, such as China, South Korea, and the United Arab Emirates, are embracing the language. Normally, the English language study in countries that have already included it in their curriculum starts at seven so that the student can be proficient and fluent once done with schooling. However, the adults who did not study English and happen to travel around as adults must also acquire the language knowledge to adjust. Most countries speaking English as their native language, such as those mentioned earlier, are developed, and people from across the globe intend and look for ways to relocate to those nations for greener pastures. They also offer the best education, with people who study there having a competitive advantage in employment globally. Thus, people from other nations strain to get a chance to study there. As understanding English is becoming necessary, many countries are embracing the language. English should be adopted as the primary language of instruction in schools because it is the most spoken and understood language worldwide, and proficiency in the language can lead to better career opportunities. English proficiency also increases cultural exchange as it is the primary language for global travel and business negotiations. Conversely, adopting English as the primary language of instruction might affect education negatively and cause minority communities to lose their cultural identity. So, adopting English as the primary language of instruction in schools will have both beneficial and negative results.
Today, English is the language that most people around the world speak. With more than 20% of the global population speaking English, there is a high chance that once a person travels, the country they will land in speaks English (Rao & Yu, 2021, p.66). Most international conferences, seminars, sports, and events are in English. For instance, athletics and the Olympics have always been conducted in English, regardless of their host nation's native language. For example, the world cup 2022, held In Qatar, was undertaken and broadcast in English even though the host nation is not English-speaking. This pushed Qatar to source labor from other English-speaking countries, as the preferred employees needed to be more eloquent in the language. Qatar citizens are not articulate and thus could not manage the created jobs. Most seminars, mostly those held by international companies such as WHO, are always conducted in English. As most of such conferences and events are a matter of the whole nation, and nations must attend for the better of their betterment, they are often forced to send representatives who understand the language. As stated earlier, countries with English as their native language have the best systems and education. Students might be forced to attend conferences, seminars, exchange programs, and other events. Such activities are always conducted in English, requiring the attendees to understand English, irrespective of their nation. Also, English is the preferred language of communication for international corporations that anybody in the globe may want to work for (Kawabata, 2022, p. 105). English is the main operating language for businesses in tech, e-commerce, design, automotive, and other sectors, including Apple, Tesla, Gucci, Volkswagen, Nike, Toyota, and Coca-Cola. As a result, being competent in English is necessary to do business with these organizations, apply for work there, and participate in international sports and events.
English proficiency leads to improved professional prospects. There are many opportunities outside one's own country. Working for large corporations like Google, Amazon, and Facebook may be something a person might be passionate about and determined to do. Even if their qualifications and skills might be beyond expectations, their limited proficiency in English may be a barrier to getting such global jobs. According to the study by Kumar (2020), Prince Sattam Bin Abdulaziz University students fell short of the capabilities needed for most jobs (p. 154). It did not mean that their study standards or degrees were below par, but they needed to gain knowledge of the commonly used language, English. According to the author, a degree without English proficiency does not guarantee Prince Sattam Bin Abdulaziz University graduates a chance to work anywhere they wish in their nation and the world. The study reflects the problem that most students who do not come from native English countries or nations that use English as the official language face in job competition. The English standard required is good grammar and excellent English communication skills (Kumar, 2020, p. 154). Communication skills cannot be attained easily due to the effect of the first language. If one successfully secures a job in a big country, they would still need English proficiency to communicate properly and stand a chance of promotion. According to Astawa, Mantra, and Widiastuti (2017), those who read, write and speak English have higher chances of promotion due to their language skills (p. 60). Every company needs leaders who can communicate effectively with investors and other employees. Thus, one must be proficient in English to get such opportunities. Conversely, English dominates politics, global trade, and technology (Soruc et al., 2021). One must be proficient in English to understand global market trends and complexities and offer strategic business decisions. To learn political trends and leadership in a way that will promote global growth, one must understand English. Additionally, technology is a worldwide thing, and without English, one might be left out due to a lack of understanding. Therefore, English should be a primary instruction language so all students can gain proficiency, which will help them in career opportunities, technology, politics, and other opportunities.
Understanding English increases cultural exchange. With an understanding of English, an individual gets a chance to learn the English speakers' cultures and blend with them as they can communicate. English proficiency is also the gateway to cross-cultural understanding (Yu & Rao, 2021, p. 781). For instance, most institutions always have cultural exchange programs such as debates and discussions on technology. For students to attend such activities, they must be proficient in the language, commonly used as a communication medium. Understanding different cultures through readings also requires one to understand English, as most documents containing cultural information are always preserved in English so that they can reach many people (Rao & Yu, 2021, p.780). Understanding different cultures or gaining cultural exposure is necessary at all stages of life due to traveling worldwide as it is a global market resulting in more cultural interactions. For instance, some people move from other nations to China or Korea intending to work there, such as to teach English. Such interactions require the natives interacting with such people to have culturally diverse minds and understanding to have smooth relations with them. It happens in most nations, as people are free to move around. The world does not turn back, and English seems the only way to gain cultural competency and understanding gateway. Thus, learners need to learn the language from low classes, and it should be introduced as the primary language of instruction so that they can be competent enough when they are done with schooling. This will ensure that they gain exposure from an early age and fit into many cultures.
Conversely, implementing English as the primary language for instruction can result in minority people losing their cultural identity. Language is a pillar that upholds culture and indicates its prestige within communities (Yu & Rao, 2021, p.791). Instructing in English and disregarding the native languages of minority groups will inevitably lead to them losing their cultural identity as they emulate the English people more. Additionally, using a foreign language as a primary instruction language negatively impacts education. Students understand better when taught in their language (Kawabata, 2022, p.102). According to a study on Turkish students, proficiency in a language of instruction determines the challenges they face in their education (Soruc et al., 2021, p.58). Students face the challenge of understanding while being taught in a second language. This is because they need to understand the language to understand the content. The challenge also continues to their way of answering questions in assessment as they face a challenge in expressing themselves and giving the correct answers or even understanding the questions. Thus, for English introduction as the primary instruction to be successful, there is a need to put measures such as giving the native language a chance also. As proof of this, the learners from China, in a study by Yu and Rao (2021), proved that co-teaching ensured that learners had a good environment to learn the language (p. 790). Co-teaching involves receiving instruction from both a native teacher and a non-native English teacher. It helped them understand better and gain a culturally diverse educational environment.
Introducing English as the primary instruction language in schools worldwide will have several advantages for learners. Most countries one can come across speak English, making it the most widely used language. As a result, students should know the language, which will expand their opportunities in the future. With the knowledge of English, one can work almost anywhere in the world. Thus, English is a bridge to career growth. English is also a medium for increased cultural exchange, which helps in cultural competence, awareness, and sensitivity, promoting equality and eradicating biases. Cultural exchange helps individuals gain exposure that helps them deal with people from all over. In contrast, making English the main language of instruction will undermine education and cause minority groups to lose their cultural identities. Learning a second language might be difficult; thus, it will present a problem in the classroom. English should be the main language of school instruction worldwide since the benefits outweigh the drawbacks.
References
Astawa, I. N., Mantra, I. B. N., & Widiastuti, I. A. M. S. (2017). Developing communicative English language tests for tourism vocational high school students. International Journal of Social Sciences and Humanities (IJSSH), 1(2), 58-64, http://dx.doi.org/10.21744/ijssh.v1i2.43
Kawabata, T. (2022). English Language Teachers in South Korea: Issues of Whiteness and Native-speakerness. Journal of English Language Teaching and Applied Linguistics, 4(4), 102-106, https://doi.org/10.32996/jeltal.2022.4.4.12
Kumar, T. (2020). Assessing language needs and proficiency of English graduates of Prince Sattam Bin Abdulaziz University for designing pre-placement training and workshops. Asian ESP Journal, 16(4), 153-168
Rao, Z., & Yu, H. (2021). Enhancing students' English proficiency by co-teaching between native and non-native teachers in an EFL context. Language Teaching Research, 25(5), 778-797., journals.sagepub.com/doi/abs/10.1177/1362168819873937?journalCode=ltra. Accessed 28 Feb. 2023
Soruc, A., Altay, M., Curle, S., & Yuksel, D. (2021). Students' academic language-related challenges in English medium instruction: The role of English proficiency and language gain. System, 103, 102651, https://doi.org/10.1016/j.system.2021.102651
Srinivas, R. P. (2019). The role of English as a global language. Research Journal of English 4.1 (2019): 65-79, https://doi.org/10.54855/ijte.23312
Yu, H., & Rao, Z. (2021). Enhancing students' English proficiency by co-teaching between native and non-native teachers in an EFL context. Language Teaching Research, 25(5), 778-797, https://doi.org/10.1177/1362168819873937
Stuck with your Research Paper?
Get in touch with one of our experts for instant help!
Messenger
Live chat
Time is precious
don't waste it!
Get instant essay
writing help!
Plagiarism-free
guarantee
Privacy
guarantee
Secure
checkout
Money back
guarantee
Get a Free E-Book ($50 in value)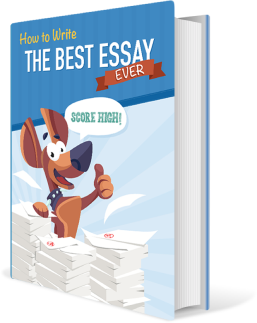 How To Write The Best Essay Ever!