Epidemiology: Application and Evaluation, Research Paper Example
This Research Paper was written by one of our professional writers.

You are free to use it as an inspiration or a source for your own work.
The below paper will focus on developing a public community-based comprehensive health education and screening program that targets the previously identified at-risk populations: Latino males living in the United States, aged over 16. The author will review several community intervention and education frameworks, in order to design a comprehensive plan for targeting under-served populations that are at risk of cardiovascular disease.
Introduction
Several national health care intervention programs have been constructed in the past decades to target under-served populations and at risk groups with low health literacy level regarding the connection between lifestyle choices and heart disease. One of the most commonly known action plans is the CDC's Action Plan (CDC, 2013). One of the main objectives and priorities detailed in the plan is to support public health programs focusing on prevention (CDC, 2013).   As health disparities exist in the United States, and many intervention programs are designed for the mainstream population, it is important to develop strategies that are culturally relevant to the target group. The CDC (2013, p. 19) sums up CVD disparities as the "high prevalence in the Hispanic or Latino population of poverty, lack of health coverage, and obesity". Based on that statement, the author would like to focus on changing health realted behaviors that will tackle the above listed areas.
Overview of Existing Programs
Balcazar et al. (2014, ) talks about the application of Salud Para Su Corazon (SPSC) community intervention programs, and concludes that the framework design of the health prevention and education initiative is effective among Hispanic groups. The program uses a simple to follow framework that allows policy developers and community health professionals to develop the system, gain commitment, and measure outcomes. The two major parts of the framework are sustainability inputs and sustainability outputs.
Theoretical Background
For the development of the new health promotion and intervention program, the author would like to use the principles of the social cognitive theory. According to Conner (2010, p. 23), "behavior is held to be determined by three factors: goals, outcome expectancies, and self-efficacy". This indicates that through educating at-risk population, individual health beliefs can be changed, and self-efficacy can be increased, and individuals can be empowered (National Prevention Council, 2011,  p. 18). The reason for choosing the above health promotion theory is that the target population (Hispanic males aged 16 and over) has a lower than average health insurance coverage, therefore, the importance of self-efficacy is greater than the average population's. By educating at-risk groups about making better health related choices, their beliefs can be influenced, and their initial disadvantage of lower access to education materials and health care advice can be reduced (Mudd-Martin et al. 2013).
The social cognitive theory assumes that there is a correlation between socio-structural factors, goals, and self-efficacy. This also means that planning the program design specifically for the target population would increase the overall effectiveness of the intervention.
Framework Development
According to the recent WHO report (World Health Organization, 2010), the main goals of health promotion programs focusing on reducing the risk of cardiovascular disease should be: targeting and reducing tobacco use, promoting physical activity, reducing harmful alcohol use, and promoting healthy diets. From the above list, the most relevant interventions that can increase individuals' self-efficacy can be targeting smokers and those who do not engage in enough physical activity. It is important to note that support should be provided for target groups, in particular when dealing with smoking cessation, and health care professionals' and support groups' collaboration is needed. The main obstacle for the population in question to stop smoking is the lack of health education and understanding of health risks associated with smoking. However, increasing physical activity is also a challenging task.
As it has been previously noted by the author, cultural differences and beliefs influence minority groups' health behavior (Mudd-Martin et al., 2013). This is why for the health proposed health promotion program, a community-based intervention framework is selected that utilizes the pool of competent minority volunteers, their cultural and language skills to effectively influence the health beliefs of individuals within the target population, and increase their health-efficacy.
The Heart Disease and Stroke Prevention program (CDC, 2013) provides a simple to implement design for community programs: taking action, strengthening capacity, evaluating impact, advocating policy, and engaging in regional and global partnerships. While strengthening public health agencies' capacities is essential, it is also important to ensure that community settings are provided, and volunteers are recruited and trained who are able to deliver culturally relevant messages.
The role of community health workers and volunteers should not be neglected in the project development phase, therefore, the Salud Para Su Corazon (SPSC) model, described by Balcazar et al. (2014) will be implemented. The program will have two different settings: clinical, and community. Balcazar et al.'s (2014) evaluation of the program indicates that community health workers can act as change agents, by connecting individuals, communities, systems, and medical agents. As an example: screening would be completed in a clinical setting, however, community or home meetings would provide the follow-up services, to increase the overall efficacy of the program.
Application
The program will recruit ten volunteers for each under-served Latino community, and through strategic capability building, train them to effectively communicate with both at risk individuals and medical staff. Free information sessions would be held in local schools and community centers, in order to create awareness of the risks of cardiovascular disease. Free screening will be provided for individuals who are willing to participate in the program. The volunteers will work together with medical staff to create informative, easy to understand, and culturally relevant written information leaflets. The same leaflets would also be distributed in children's centers that have a high prevalence of Latino children.
Regular follow-up will be provided by both medical staff and community workers. Patients will not only benefit from screening and cholesterol level monitoring, but can also access support to create a plan that would increase their health-efficacy (Burke et al., 2011). It has been noted that socio-economic status influences families' budget on leisure activities. Therefore, in collaboration with community volunteers, the program managers would organize outdoor programs, such as walk, and family street sports activities. Further, volunteers would hold free, culturally relevant cooking classes for families, focusing on single dads and Latino mothers to educate them about the principles of healthy diet, and help them make little changes that would increase their health-efficacy.
Evaluation
The main method of evaluation will be based on cholesterol and BMI monitoring data of participants. The author of the framework expects a significant reduction of obesity levels and cholesterol levels among participants. As the program is planned to be running for six months, it is necessary to complete monthly reviews and record participation rate, health outcomes, such as BMI, hospitalization, blood pressure, and habit changes. Apart from continuous health screening of participants, self-reports will also be used in order to determine the level of health related knowledge obtained through the program, and the health-awareness level of individuals. This way, the effectiveness of specifically designed health materials and courses can be measured.
Conclusion
The author of the current health intervention program proposal believes that implementing the Salud Para Su Corazon (SPSC) model previously used in North Texas, based on strong collaboration between clinical and community health care staff would increase participants' health awareness, change their beliefs, and increase their health-related self-efficacy. The CDC (2013, p. 24) mentions an example from Finland, where community intervention was used to reduce the prevalence of risk factors in the target population. The number of deaths due to CVD declined by more than 50 percent among men, and this indicates that the community-based, collaborative intervention and health education approach is an effective way of slowing down and fighting against the cardiovascular disease epidemic in the United States.
References
Burke, L., Thompson, D., Roos, S., van Rijssen, A., Verduow, H. & Troe, E. (2011) Global cardiovascular disease prevention: A call to action for nursing multilevel policies. Journal of Cardiovascular Nursing Vol. 26, No. 4S, pp S15–S21
Balcazar, H., Wise, S., Redelfs, A., Rosenthal, E., Heer, H., Burgos, X. & Duarte-Gardea, M. (2014). Perceptions of community health workers (CHWs/PS) in the U.S.-Mexico border, HEART CVD study. International Journal of Environmental Research and Public 2014, 11, 1873-1884
Center for Vulnerable Populations at San Francisco General Hospital and Trauma Center. (2013) Disparities in cardiovascular disease and risk factors. Retrieved from http://cvp.ucsf.edu/docs/cvd_disparities.pdf
CDC (2013) Heart disease and stroke prevention. Retrieved from http://www.cdc.gov/dhdsp/action_plan/pdfs/action_plan_3of7.pdf/
Conner, M. (2010) Cognitive determinants of health behavior. In: A. Steptoe (ed.), Handbook of Behavioral Medicine, Springer Science+Business Media.
Mudd-Martin G, Martinez MC, Rayens MK, Gokun Y, Meininger JC. (2013) Sociocultural tailoring of a healthy lifestyle intervention to reduce cardiovascular disease and type 2 diabetes risk among Latinos. Preventing Chronic Diseases. 2013;10:130137.
National Prevention Council (2011) National Prevention Strategy. Washington, DC: U.S. Department of Health and Human Services, Office of the Surgeon General. Retrieved    from http://www.surgeongeneral.gov/initiatives/prevention/strategy/report.pdf
World Health Organization (2010) Global status report on noncommunicable diseases 2010. Retrieved from http://www.who.int/nmh/publications/ncd_report_chapter4.pdf
Stuck with your Research Paper?
Get in touch with one of our experts for instant help!
Messenger
Live chat
Time is precious
don't waste it!
Get instant essay
writing help!
Plagiarism-free
guarantee
Privacy
guarantee
Secure
checkout
Money back
guarantee
Get a Free E-Book ($50 in value)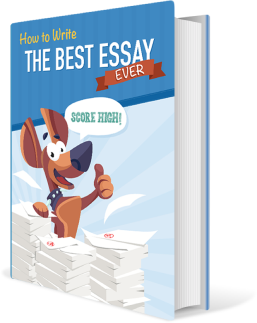 How To Write The Best Essay Ever!