Ethel's Chocolate Lounges, Case Study Example
This Case Study was written by one of our professional writers.

You are free to use it as an inspiration or a source for your own work.
Mars Incorporated owns Ethel and is named after his mother. In April 2005, Ethel's chocolate lounges were opened by Mars in Chicago's Lincoln Park neighborhood. The sales for chocolate will see a boost due to the excellent marketing strategy by Mars organization. The chocolate will be used as a gift by men for their wives and girlfriends on special occasions.
Describe the type of consumer buying decision that best describes the choice to indulge at Ethel's .
The best consumer decision for buying chocolate is their choice to enjoy the Ethel's is their need of recognition. The recognition need occurred when a consumer is expose to the internal and external stimulus. Mars is a well-known brand that has produced a wide variety of products over a span of many years. One of its products includes M&M's which is a popular chocolate treat that is liked by millions across the globe. Nonetheless, the chocolate lounge will only be supported by the extensive decision. Informed decisions will be made by interested customers after they take their time to research new products.
Discuss the factors that influence a consumer to spend money and time at Ethel's.
Environment, exclusivity and type of product are among the factors that would influence a consumer's decision to spend time and money at Ethel's Chocolate Lounge. The lounge's attractiveness is the first factor. There will be over-stuffed couches and chairs, a continuous aroma of warm-blended chocolate and a wide variety of beverages that are perfectly paired with chocolate, such as hot chocolates, coffees, teas, juices and water. This allows the lounge to be the kind of environment women could sit around and chat in over chocolates.
The second factor would be for the chocolate lover. The different types of truffles coupled with specialty beverages would be highly appealing to a true chocolate lover. An intelligent customer would conduct proper research over the company on the Internet; this would include reading available literature and asking for the store employees' opinions before making their initial purchase. The extensive decision maker will become more at ease with embracing the new items as the lounge creates a name for itself within the community.
Ethel's chocolate lounge is portrayed as "testimony to the person's upward mobility". Even though membership is not needed to access, it can have a restricted experience to those who are able to afford the delectable treats. The mixture of an adequate surrounding, the various kinds of chocolate presented and the "country club" feeling, are all apprehensions consumers will crowd Ethel's chocolate lounge.
Justify which factor you think will motivate a consumer the most.
I believe the aspect that will influence a customer the most to choose Ethel's Chocolate Lounge is the privileged, VIP feeling. High-income customers buy products that the common wage earner can't afford. The majority buy high-priced products because they can afford to, but also due to them feeling more superior over those who cannot afford to.
Ranging from genuine Coach purses to Via Spiga shoes to epicure chocolates, females will buy the most expensive products their cash can purchase in order to feel part of a VIP club. Due to exclusive being synonymous with expensive, I believe the future career woman would tend toward paying additional in order to appreciate the prosperous Ethel's Chocolate Lounge for the participation because they are able to afford it
Determine what needs the Ethel's experience appeals to most. Explain your reasoning
Ethel works to market itself in a manner that attracts a variety of consumers. A limited decision making process is used by most of Ethel's consumers. The variety of consumers could include stay at home moms who indulge in chocolate while relaxing or girlfriends that are catching up after a while. College students and professionals who want to catch up with friends or colleagues may also be amongst the lot. Ethel's approach would make any chocolate lover pay a little extra for the great atmosphere that comes with their treat, even if they are somewhat price conscious. It is obvious that Ethel's attraction is to the perception of customer's taste due to the offers of gourmet chocolates. Delicious chocolates can be acquired at any store whether the grocery store or mall; the stimulant unit is not what it needs for the interest of the knowledgeable customers. Consequently, customers get attracted the most by wants.
Conclusion
For the sake of profit margin, Mars had a very good idea in integrating Ethel's Chocolate Lounge. In today's bad economy where unemployment rate is high and every day home foreclosures, the chocolate lounge would not be a good and profitable project as Mars. The Ethel's based on six Chicago got close in 2009 according to the Chicago Tribune, while on the other hand several lounges are still in operation in Las Vegas. The revenue from the sales of chocolate giant is $30 billion by selling products in 61 countries. Mars consists good brands for instance M&M's, Snickers, Dove, Extra gum and Pedigree dog food. However, Ethel's Chocolate was not a big success according to parents company expectations. I believe that it would be very good plant to the community once the economy gets backed up.
References
Hughlett, M. (2009, April 6). Ethel's Chocolate lounges closing in Chicago area. Retrievedfrom Chicago Tribune Web site: http://leisureblogs.chicagotribune.com/thestew/2009
Stuck with your Case Study?
Get in touch with one of our experts for instant help!
Messenger
Live chat
Time is precious
don't waste it!
Get instant essay
writing help!
Plagiarism-free
guarantee
Privacy
guarantee
Secure
checkout
Money back
guarantee
Get a Free E-Book ($50 in value)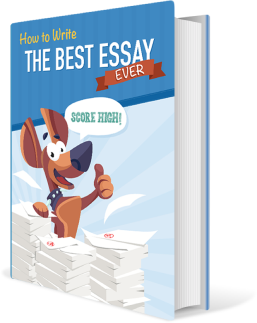 How To Write The Best Essay Ever!