Ethical Frameworks, Essay Example
Pages: 4
Words: 1161
Essay
This Essay was written by one of our professional writers.

You are free to use it as an inspiration or a source for your own work.
Ethics cover a wide field in study of philosophy. However, it narrows down to a few major principles, which can then be divided into various groupings depending on the basic theme. The social ethical conducts thus narrows to three distinct values, which considers the rights of masses, the individual rights and gives focus on the principle of distributive justice.
The society today is filled with a number of ethical decision-making frameworks, which enable people to come up with valid conclusions regarding certain phenomenon in the social setting. Each group normally implements the ethical framework that best suites its social culture. This assignment basically focuses on the utilitarianism principle, principle-based ethics, and natural law ethics. These principles function as below:
Utilitarianism principle
The utilitarianism principle seeks to do greater justice to the large number of people. In this principle, certain human rights are given up to ensure protection of the general masses. In most cases, it is considered hedonistic when the resulting impact has no negative consequences on the affected parties (Ferrell, Fraedrich, and Linda 19). Under this ethical framework, the moral impact of any action is considered by the expected outcome. This implies that for an action to qualify the principle of utilitarianism there has to be an element of positive outcome. Below is an instance of application of the utilitarianism principle.
One such case can be when a given country decides to capture and enslave people from their neighboring countries or communities. The captured persons can be made to work in firms and industries, which in the end may largely benefit the people of the given country. This may be a productive and a very cost effective method of getting cheap labor. The utilitarianism principle can be applied to justify such an act, by claiming that it does not bring justice to the affected parties. It does not abide by the cornerstone principles of utilitarianism that "you should do to others what you may want them to do to you". This principle therefore sacrifices the law that may dictate the punishment given to such people and justifies that such persons are also humans and need equal treatment as other humans. Such acts are immoral regardless of the long term benefits that they stand to bring to the given state. In this instance, the general law regarding the treatment of such captured persons may be sacrificed in favor of the utilitarianism principle, which justifies certain acts.
Principle based ethics
This principle puts focus on thinking that is based on certain defined principles that are in the methodology of making the ethical decisions. This form of thinking or principles normally guides the code of conducts for nurses, social workers, and physicians among others. It is based on strictly laid down principles that are regulated by a given body or social norms. It is often confused with utility-based ethics because both lay emphasis on the outcome of the decisions made.
Many instances of this principle are often related to deontology, which demands that people need to adhere to their responsibilities when dealing with various ethical dilemmas. This infers that an individual will have to do what they are needed to do to uphold their duty.
One instance of such is the case of security personnel in a country. These persons often swear to ensure protection of the citizens at all times regardless of the situation in place. Therefore, to uphold their duties, they must present themselves to offer protection to the concerned persons regardless of the nature of danger they are facing. Under this, the principle based ethics demands that these people lay down or risk their lives in favor of the individuals they have sworn to help.
The principle based ethics demands consistent and strict decision making to make certain that their obligations and duties are fulfilled. In many cases, the principle-based ethics often brings in consequences for not fulfilling the stated obligations. This means that failure to obey what is demanded will lead to some punishment. For instance, a doctor holds the duty of ensuring the safety and wellbeing of their patients. In cases where this is breached, the doctor will be held accountable for the results of their negligence. This binding element ensures consistency of the highest levels when dealing with such principles.
Despite the fact that this principle has various positive attributes, it has a few faults that may make them not perfectly applicable. For instance, in some cases, it lacks the rationale for deciding or defining individual's duties; an illustration of such, is where a businessperson chooses that he will always be attending meetings on time. Such a decision is considered good but the rational through whom the person followed when making the decision may not be clear. Such things are among the limitations that this principle holds in place.
Natural law ethics
The natural law ethics dwells on various paradigms, which include the facts that it is given by God, it is authoritatively binding on all human beings and naturally acknowledged by all human beings. Furthermore, it holds that good comes after right and there are ways through which various actions can be captured and made into general rules (Husted, James and Gladys 28).
One case that has for so long been debated is the issue of abortion. Many liberals have raised concerns that it is a brutal act to let a woman die so that the unborn child may live. Abortion ought to be permitted in cases where the life and health of the woman is at stake or in other cases, where the victim has undergone rape or incest. Conservatives on the other hand argue that abortion is illegal since it is immoral to kill an innocent unborn child no matter the circumstance. The natural law ethics can be applied in this case to justify whether abortion is right or wrong and the circumstances under which it should be perfumed.
According to godly beliefs, it is important to protect life of an individual, in this case both the woman and the unborn child. However the life of the woman is more important than that of the child since it is still a fetus. In regards to natural law, the mother plays a major role in any family upkeep and should always be there to care for the other children. It is therefore reasonable, on the argument that the good results and benefits of having the mother will follow the decision to perform the abortion. In many countries, such considerations have been used to implement the various laws on abortion and whether it should be made legal in any given social setting and at what instances. In this instance, the natural law ethics can easily lead to formation of laws that govern such.
Works Cited
Ferrell, O C, John Fraedrich, and Linda Ferrell. Business Ethics: Ethical Decision Making and Cases. Mason, OH: South-Western Cengage Learning, 2011. Print.
Husted, James H, and Gladys L. Husted. Ethical Decision Making in Nursing and Health Care: The Symphonological Approach. New York: Springer Pub. Co, 2008. Print.
Time is precious
don't waste it!
Get instant essay
writing help!
Plagiarism-free
guarantee
Privacy
guarantee
Secure
checkout
Money back
guarantee
Get a Free E-Book ($50 in value)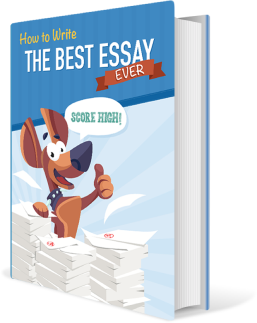 How To Write The Best Essay Ever!