Nursing Shortage in Savannah, Marketing Plan Example
This Marketing Plan was written by one of our professional writers.

You are free to use it as an inspiration or a source for your own work.
The services provided by nurses are essential to patient care. If there is a shortage of nurses, healthcare suffers. Savannah, Georgia has been heavily affected by the nursing shortage. Many nurses are retiring and there are not enough nurses entering the profession to replace them. The lack of opportunity for education is a major factor in the nursing shortage.
Opportunity for Improvement
The opportunity for improvement is to increase the number of nurses practicing in Savannah, Georgia.If this problem is not addressed immediately, the nursing shortage will continue to grow.In 2007, the Senate Research Office hosted a committee whichaddressed the nursing shortage in Georgia. The committee reported that Georgia ranked ninth in population, yet it was 42ndwith registered nurses (RN) and 48th in advanced practice nursing care. The committee predicts that by the year 2020, there will be a shortage of 37,000 RNs. Georgia has nostatewide database to collect and study nursing statistics, so all "data" is merely an estimate.
Nursing professionals are aging and preparing for retirement.Retiring nurses are not being replaced by younger nurses, creating agreater nurse-to-patient ratio, which increases work-loads and creates longer shifts. The result is a higher risk of patient safety.
Younger nurses are unavailable due to lack of opportunity for education. Thedeficit of nursing faculty causes many applicantsto be rejected. According to the Senate Research Committee (2007), the average salary for nursing faculty in Georgia is $14,000-$20,000; 20% below the market value. Bishop (2010) reports out of 350 nursing school applicants, only 120 are accepted. Only 36.8% of students graduate with a bachelor's degree and 13.2% obtain their master's or doctorate in nursing.
Measurable Goal
More nurses must be encouraged to work in Savannah. A statewide database must be implemented to determine how many nurses are employed,their education, income, and job satisfaction. Greater educational opportunities require more nursing faculty with a sustainable income. Immediate funding is necessary because the nursing shortage continues to escalate.
Key Action Steps
Nurses are in short supply in Savannah due tolow job satisfaction and lack of available nurses. Many applicants are denied the opportunity for education, limitingthe amount of individuals who would enter nursing. Educational opportunities must be improved by increasing faculty, and providing students withbetter classroom space and clinical opportunities. Immediate funding is required to raise the nursing faculty income to $30,000.Funds can be generated from a tuition increase, and donations from alumni, government, and private foundations. Schools will require marketing personnel to encourage student enrollment and nursing students to pursue higher education.
Funding is required for the creation of a database. Currently, the Georgia Nurses Association is creating a database and acquiring funds from both the government and private foundations (Robert Wood Johnson Foundation, 2012). Strategies involving sound financial management, human resources, and strong technological support are needed.
Accountability
By January 2015, there must be astatewide databaseto record the data of nursing professionalsin Georgia.Once the statistics are collected, realistic goals can be made. Progress must be measured annually and a steady increase in nursing professionals should be seen by January, 2017.
Income of nursing faculty must increase.Afunding department should help nursing schools in Georgia increase faculty salaries to $30,000 by the year 2016. The department can work with the Georgia Nurses Association in obtaining fundsfor the nursing faculty.
After enrollmentincreases, nursing schools can develop a marketing department to facilitate opportunities for potential applicants and generate scholarship opportunities. The marketing department will connect with hospitals to provide students with better clinical internships.The amount of nurses in Savannah must be increased 50% by the year 2020.
Measuring and Monitoring
Once the database is implemented, all nursing professionals will register their occupation, education level, and income. Nursing schools will submit the amount of applicants accepted, the number of graduates and their degrees, and the allocation of funding. Data will be collected and compared annually.
By the year 2015, subjective questionnaires will be annually distributed to registered nursing professionals regarding their job satisfaction. The data will be measured in relation to income, hours worked, and education. By the year 2020, there should be an increase in nursing professionals, students enrolled in schools, and higher job satisfaction.
Conclusion
Savannah is suffering because there is limited support for nurses in the state of Georgia. By providing more individuals with educational opportunities, a greater number of people will be able to enter the nursing profession. More nurses will allow for a greater distribution of work, better hours, and increased job satisfaction. When people are happy in their careers, they have greater job retention, and also encourage others to follow in their footsteps.
References
Bishop, J. (2010, May 22). 20 percent nursing shortage expected by 2015.Times-Herald. Retrieved from http://www.times-herald.com/local/20-percent-nursing-shortage-expected-by-2015-35675
Buchan, J., & Aiken, L. (2008).Solving nursing shortages: a common priority.Journal of Clinical Nursing, 17(24), 3262-3268. doi: 10.1111/j.1365-2702.2008.02636.x
Landers, M., & Werner, B. Nurses needed – STAT. Savannah Morning News. Retrieved from http://savannahnow.com/stories/052700/LOCnurse.shtml
RN salary in Savannah,GA. (2013). Retrieved from http://www.indeed.com/salary/q-RN-l-Savannah,-GA.html
Robert Wood Johnson Foundation. (2012, March 23). Georgia action coalition sows nursing campaign seeds in rocky terrain. Retrieved from http://www.rwjf.org/en/about-rwjf/newsroom/newsroom-content/2012/03/georgia-action-coalition-sows-nursing-campaign-seeds-in-rocky-te.html
Senate Research Office, (2007).Final report of the senate study committee on the shortage of doctors and nurses in Georgia. Atlanta: Senate Research Office.
Wagner, CM. (2010). Predicting nursing turnover with catastrophe theory.Journal of Advanced Nursing, 66(9), 2071-2084. doi: 10.1111/j.1365-2648.2010.05388.x
Stuck with your Marketing Plan?
Get in touch with one of our experts for instant help!
Messenger
Live chat
Time is precious
don't waste it!
Get instant essay
writing help!
Plagiarism-free
guarantee
Privacy
guarantee
Secure
checkout
Money back
guarantee
Get a Free E-Book ($50 in value)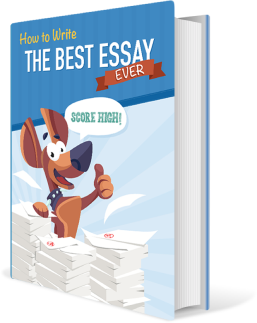 How To Write The Best Essay Ever!