Ethicality of Vegetarianism, Essay Example
Pages: 5
Words: 1271
Essay
This Essay was written by one of our professional writers.

You are free to use it as an inspiration or a source for your own work.
Introduction
Many people believe that it is ethical to become a vegetarian because doing so prevents the unnecessary deaths of animals. Others become vegetarians because they believe that it will make them healthier. While the individual ethical principles of the matter vary from person to person, it is important to consider that people take actions based on what they personally believe to be moral; what is moral for one individual will not necessarily fit into the definition of morality for another individual. However, morality as a whole can be defined in a variety of ways, of which the most commonly are the concepts of utilitarianism and Kantian ethics. According to these definitions, the extent to which vegetarianism is ethical and moral can be measured, which therefore demonstrates that it is wrong to eat meat. I will argue in this paper that vegetarianism can be measurably demonstrated as moral because this diet will contribute to an increase in survivability for a majority of people and animals.
Context of the Argument
Many individuals argue that a vegetarian diet is unhealthy and it is important for them to gain a greater understanding of the nutritional value that non-meats have in addition to the health concerns that meats cause. However, it is important to consider that obesity is currently the leading cause of death and disease in the United States and more doctors are recommending vegetarian diets to their patients to help reduce their risk of heart disease. In actuality, fruits and vegetables offer the same vitamins and nutrients as meat products and do not contain the fats and cholesterol that contribute to human disease. Ultimately, doctors will be able to save a greater amount of human lives if they become vegetarians, because this will help them follow a well-balanced diet while reducing their body fat. Vegetarians have been shown to be healthier than their meat-eating counterparts, and the differentiation is food intake is a major reason why this is the case.
Many vegetarians are aware of the health benefits that are associated with meat avoidance, but many individuals also choose to be vegetarians because they value the lives of animals and believe that they are just as valuable as our own. Too many humans have anthropocentric ideals, believing that humans are more important than the other components of nature (Solomon et al. 80). This idea is detrimental because it is negatively influencing the ability for our own species to survive. Because we believe that we so important, we are polluting the environment, supporting deforestation, and ending millions of animal lives in the process. Ironically, doing so impedes our own ability to survive. Therefore, to be ethical, it is necessary for humans to consider the consequences of their actions. One action we can take to preserve both our own lives and that of animals is the conscious decision to discontinue our tendency to eat meat (Solomon et al. 24). By creating farms to raise animals, we are destroying our environment, and thus destroying ourselves.
Argument
Ethical decisions are defined as those that benefit the greatest number of lives and result in the most desirable action, as defined by utilitarianism and Kantian ethics. Vegetarianism is a desirable action because it has the ability to save millions of animal and human lives both in the present and in the future. Therefore, becoming a vegetarian can be considered an ethical decision.
Why the Argument is Valid
Utilitarianism states that ethical decisions are those that positively benefit the greatest number of individuals (Pojman et al. 73). If there are more vegetarians in the world, there will be fewer obese individuals in the world, which will coincide with an incidence of less death and disease. Therefore, vegetarianism has a direct ability to save human lives. Since more and more individuals are eating unhealthy foods and resisting exercise, the vegetarian movement is an ideal intervention to save human life.
Kantian ethics states that decisions are ethical if their results positively benefit the greatest number of individuals (Pojman et al. 120). If there are more vegetarians in the world, there will be a lesser need for humans to be involved in deforestation, which is both directly and indirectly responsible for ending the lives of many plants and animals. Since animals lose their homes and food, many will die. This contributes to an alteration in our ecosystem, which results in lower air quality and natural resources for humans to use. By doing so repeatedly and over a long period of time, we are contributing to the warming of the planet, which will result in extreme weather conditions, such as those experienced during Hurricane Sandy and Hurricane Katrina that ended many human lives. Therefore, the vegetarian movement helps protect the environment, thereby protecting the lives of both plants and animals.
Rebuttal of Opposing Views
Many individuals argue that being a vegetarian is not healthy because these individuals are unable to get enough protein in their diet. However, these individuals are aware that the daily recommended amounts of protein can be received from dark leafy greens, legumes, and soy. Vegetarians who are adequately aware of their dietary needs are not deficient in any of the recommended vitamins and minerals and have a better knowledge of the nutritional value of their foods than most meat-eaters. In general, meat-eaters are unhealthy due to the quantity of meat they consume and their lack of understanding of a balanced diet. Therefore, individuals who consume meat are at a higher risk for obesity related death and illness.
Many religions state that animals were placed on the Earth for humans to use, so people believe that the lives of animals are not as important as the lives of humans. However, scientific data has demonstrated that this is untrue. We need animals for our ecosystem to remain balanced. Imbalances can result in the growth of human disease and the loss of natural resources. In addition, there is much evidence that dictates that humans evolved from other creatures, meaning that human life began much after the existence of many other types of animals. While we are certainly the most intelligent creatures on the planet, we are not the most important. Because of this, it is essential for us to use our intelligence to protect our planet rather than to destroy it.
A weak argument against vegetarianism that meat-eaters typically present is that people should be vegetarians because vegetables simply do not taste good. However, it is important to consider that vegetables can be cooked and flavored in many of the same ways that meats can, and soy substitutes are available for many meat products and have similar tastes. Even if individuals are truly opposed to the taste of vegetables, it is important for them to recognize their nutritional value and to include them in their diet in order to remain healthy.
Conclusion
Vegetarianism appeals to an understanding of utilitarian principles and Kantian ethics because doing so is a decision to make an action that will benefit the greatest number of humans and animals. If society continues to eat meat with its current frequency, the disadvantages of doing so will become more and more apparent. In order to protect both our health and the environment, it is necessary to demonstrate to others the benefits that vegetarianism has the potential to bring to society.
Works Cited
Pojman, Louis P. and Fieser, James. Introduction to Philosophy: Classical and Contemporary Readings (Fourth Edition). Oxford University Press, 2008. p.73.
Pojman, Louis P. and Fieser, James. Introduction to Philosophy: Classical and Contemporary Readings (Fourth Edition). Oxford University Press, 2008. p.180.
Solomon, Robert C. (2008) The Little Philosophy Book. Oxford Univesity Press, 2008. p. 24.
Solomon, Robert C. (2008) The Little Philosophy Book. Oxford Univesity Press, 2008. p. 80.
Time is precious
don't waste it!
Get instant essay
writing help!
Plagiarism-free
guarantee
Privacy
guarantee
Secure
checkout
Money back
guarantee
Get a Free E-Book ($50 in value)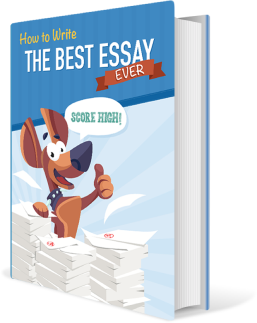 How To Write The Best Essay Ever!