European Economic History, Case Study Example
This Case Study was written by one of our professional writers.

You are free to use it as an inspiration or a source for your own work.
European economic history is arguably among the most critical factors in global development. Through European economics many of the world's most dominant powers were formed, and the effects of these powers have been felt throughout human history. There are many factors and events that led to this, and many that can be explored. This paper will focus on the following three questions: possible geographic and/or cultural explanations for economic development, the premise as postulated by North and Weingast that led to explosive economic growth in England during the late seventeenth century, and the potential demographic influences that may have effectively ended feudalism in Europe.
Question 1: Can geographic or cultural explanations adequately explain the long-run of economic growth and ascendancy of Europe? European history, diversity and differentiation among nations are both diverse and similar, with synergies that coincide throughout. When one looks at European history, the drive and social desire to achieve independence of thought and freedom becomes clear. Within the culture of a society, one cannot ignore the impact this has on economy. As cited in S.R. Epstein's "Freedom and Growth" course material, there was a total and irrevocable link between liberty and economy that occurred during the Enlightenment period. It was the desire of the people to bind new personal freedoms that they enjoyed with equally free pursuit of wealth. In order for this movement to prosper, the old, rigid feudal system had to be cast aside. A movement began within the towns of Europe, which formed into independent city-states that thrived on capitalism, commerce, innovation and free thought. No longer did these states feel shackled by the old standards imposed by feudal lords, religious institutions and tradition. The resulting prosperity may not be universally accepted, but it is not in dispute that cities such as Florence flourished during this period.

Linking to this newfound desire for economic freedom is the advantage of geography. This advantage did not take root until after the Black Death plague had swept through Europe, but the significance of this advantage becomes clear where the plague finally subsided. Unlike some parts of the world that maintained isolation, many different nations in Europe with slightly different economic approaches melded and collaborated in part due to their proximity. One advantage is that the net positive effect of geography helped serve to create monetary unions, which according to the text grew robustly after 1350. For example, cities within Italy began to consolidate their currency with dominant city states such as Milan, Florence or Venice. This coordination of wealth among nations had a profound advantage when it came to efficiency. Overall, transaction costs become lower, more coordinated, with less far confusion. A key element to this currency consolidation was establishing the gold standard. As cited by the text, Florence and Venice created a gold standard for currency that virtually all European nations picked up and followed.
Another advantage of geography that developed rapidly after the onslaught of the Black Death was urbanization. Largely curtailed during the time of plague when many avoided densely populated areas, as cities became safer the population flocked into them. As they had the advantages of easy and reliable food distribution, and a more reliable labor market, cities increasingly drew in the rapidly growing population of the time that was necessary in order to fully recover from the plague. As the text describes, marketing and distribution methods were improving significantly in urban areas, and the efficiencies of those efforts also improved. The net result were advantages in economies of scale as these efforts became far more advanced and cost effective. It also offered more options, as markets became more sophisticated and offered more and diverse types of goods.
In summary, advantages have been noted that affected the nations and city-states of Europe. These advantages include cultural advances from the Enlightenment period, and geographic advantages from nations that combined their monetary systems and other advances created through rapid population growth and urbanization. Although there are other significant instances and examples that would typify why Europe became such a strong influence with wealth and power, these are some of the best examples that reinforce how Europe created strong economic growth that favorably positioned its nations on the global stage.
Question 2: Summarize and critique the argument of North and Weingast. Many economic reforms were well underway by the time of the Glorious Revolution in England during the seventeenth century. The premise that one of the single most important economic developments in European history involves upholding private property rights of the people seems relatively benign to the passive viewer, but the evidence as presented by Mr. North and Mr. Weingast to substantiate this claim is intriguing.
From a historic perspective, one has to understand events leading to 1688 occurred over a long period of time, and not all of the actions taken by the monarchs of England seem wise and rational on the surface. To understand their decisions, you must accept that actions were driven by economy. According to the text, England feudal economic structure rarely allowed for collection of taxes to fund all of the government spending, so other resources had to be obtained, which normally involved the selling of land by the monarch. Many of the statistics as presented by North and Weingast are very telling. Queen Elizabeth sold 25% of her land assets. Her successor James sold a similar percentage. His successor in turn, Charles I, sold virtually everything that was left. Once the land resource was gone, more radical methods were implemented. Among those that caused the most conflict with the people, Parliament and the courts were the granting of monopolies and seizure of property, which resulted in unfair restriction of markets and in the case of seizures, unwarranted bankruptcies as a result of the confiscation of wealth. The formation of the star chamber, described in North and Weingast's text as a combination of legislative, executive and judicial powers, was used as a way to circumvent the powers of the legislative and judicial branches of government that effectively led to a consolidation of power within the monarchy, or executive branch.
These activities and actions ultimately led to a reaffirmation of property rights for the people, which culminated in the glorious revolution of 1688. The star chamber was abolished as part of this reaffirmation, and the net result of the revolution was that there were assurances that government would maintain its financial commitments. According to North and Weingast, this created credibility and a stable environment that made private capital markets flourish.
The arguments set forth by North and Weingast are plausible given the data that is presented and the historical perspective and evolution that is provided. What is most important to why this event was so pivotal in European and world history is how it evoked a fiscal revolution. One of the most important differences was in reliability that the government would pay it debts as promised. Prior to the revolution, debts were subject to manipulation by the monarch, and it was common that payment would not be received as promised. After 1688 a new system was established and became the norm. Most notably, taxes would be imposed in order to ensure debts were repaid, and the government began to set aside "rainy day" funds that assured that payments could be made even if there were unexpected deficiencies.
Ultimately the most significant aspect of the glorious revolution of 1688 is how it impacted commercial and private investment. By establishing honor and commitment to repay debts consistently, it created an environment that was comfortable and risk-free for investors, who were afforded the rights to their property that they needed in order to expend their resources. The positive resulting net impact on capital markets created wealthy that propelled and sustained England as a dominant world power for centuries to come.
Question 3: Are demographic forces important for explaining the transition out of feudalism in Europe? Given the effective argument as presented by North and Weingast, one may initially have a harder time accepting the plausibility of demographic forces being equally impactful as it relates to the economy and end of feudalism in Europe. Unquestionably, demographics made their mark. As referenced in the text by Robert Brenner, demographic growth exploded in the twelfth and thirteenth centuries, which in turn causes strain on the land and resources as they struggle to keep up with the increasing demand. This in turn creates shortages and rising costs, and increased demands and concessions as it relates to labor. In summary, this situation leads to increased serfdom.
Demands of population, labor, land and cost of living change in the fourteenth and fifteenth centuries, when productivity falls, there is famine and also plague. According to the text, this situation creates a reversal of the impact of demographic forces from the previous two centuries. Costing of living reverses and become more affordable. Freedoms also reverse, as serfs enjoy a better standard of living than they had previously during this period.
The text goes on to describe how widely varied economic development was in the period of 1500 to 1750. In areas that continued to be densely populated, such as specific regions of France, serfdom continued, and in those situations cost of living were generally high and labor demands were equally strong. By contrast, in large areas of Western Europe serfdom was all but dead. In other areas a movement toward freedom reversed, such as in Eastern Europe. Nations such as Pomerania, Prussia, and Poland saw a tightening of controls on peasant and serfdom that had previously been among the freest serfs in Europe.
It is no wonder that the serf/feudal system ultimately collapsed. Given the waves and uncertainty of the demographic dynamic, the instability of the system stymied those who were so adept at exploiting it. Greedy lords desiring to extract more wealth would consistently try to leverage more out of their serfs, whether it was in increased rents, increased productivity demands, or both. In addition, they had to contend with the waves of uncertainty relating to the labor pool. When fewer serfs were available, they had to be less demanding, but when the labor pool was to their advantage, they would exploit and leverage more out of the work force.
Unlike North and Weingast's theory of the Revolution of 1688, this demographic movement lacks cohesion and consistency. The challenge and opportunity in trying to cite demographics as explaining the transition out of feudalism in Europe is that there is no strong movement or direction that is created by demographics over the long term, but that in itself may explain its impact on the transition out of feudalism.
Nations would come to rely on what demographic provided, which during significant population increases meant additional revenue and cheaper labor, not to mention increased productivity as lords felt more able to apply demands on their serfs. The problem is that this system was never consistent or fully sustainable, as the labor pool would shrink and augment causing discord within how the lord was trying to operate. This in itself could have helped propel the end of feudalism, as the text alludes to efforts among countries and lord to attempt to find other ways to create productivity that are more reliable. Once these are established, demands for serfs are reduced and the impact of demographics becomes more minimized.
In summary, demographics did play a pivotal role in feudalism, so their decline in use would be a significant cause of any transition out of feudalism. Although they did not have a sustained impact due to consistency and volatility in available work force, their influence and later lack of influence were a determining factor in the end of feudalism in Europe.
Stuck with your Case Study?
Get in touch with one of our experts for instant help!
Messenger
Live chat
Time is precious
don't waste it!
Get instant essay
writing help!
Plagiarism-free
guarantee
Privacy
guarantee
Secure
checkout
Money back
guarantee
Get a Free E-Book ($50 in value)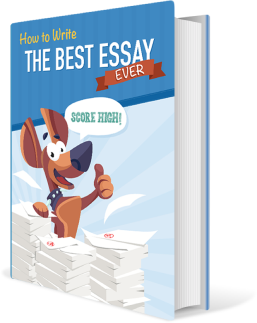 How To Write The Best Essay Ever!