Evangelical and the Ex-Gay Movement, Essay Example
Pages: 3
Words: 900
Essay
This Essay was written by one of our professional writers.

You are free to use it as an inspiration or a source for your own work.
In this article, Bjork- James explores how the U.S. evangelical opposition to L.G.B.T. rights rises from a unique comprehension of sexuality and the individual. The author argues that even with the much love that Christians show, the much generosity, being hospitable, it still occurs very clearly to L.G.B.T. that they are unwanted. They are seen as a danger to young people. Their beliefs are not in agreement with the Bible and therefore are scrutinized (Bjork?James 656). They are often depicted as people who are aiming at changing the order of sex. Though all messages are quoted with words of love, the discrimination is not concealed. They will not even be allowed to participate in church activities, such as playing the piano in many situations. They are respected but not accepted; accommodated but not wanted. The main point derived by the author is that evangelical rejection of L.G.B.T. individuals and their practices is rooted not only in prejudice but also in culturally specified notions of personhood in need of Christian bodies.
"Created this way." Liminality, rhetorical agency, and the transformative power of constraint among gay Christian college students
This study by Gardner Christine offers liminality as an analytical technique for investigating the discursive strategies of negotiating oppositional identities. The study follows an interview witGayay, lesbians, transgender, and bisexual college students regarding labeling, essentialism, and identification. The author argues that Christians tell a better story of the L.G.B.T. people, who are also human. Though they do not support their 'misplaced' love and sex actions, they realize that Christ welcomed all unwanted and had a place for them. They can change the world and make it a better place for the L.G.B.T. without inculcating their views on sex and standing on solid ground with the teachings of the Bible (Gardner 37). They can accept them and show them that God delights in all His creation, inclusive of them. L.G.B.T. are also people who need to feel not only loved but also wanted. Christians cannot denounce what the Bible states to support laws that protect the L.G.B.T., but they can make them feel wanted by following Christ's example of accommodating all and making all feel loved, valued, and wanted.
The issue of hatred has given rise to more problems in life that complicate life. Violence and murder can rise, which can be considered terrorism. There is a need to consider others' views through love and not murder. Same-sex marriage includes the lesbian, gay, bisexual, and transgender people in grace and truth, and they are to be loved and cared for (Aran 200). These groups and beliefs arise in the way people are raised, their experiences and hardships, and joyful moments in their life.
H.C.T.S.R. Analysis
All the articles discuss different opinions regarding L.G.B.T., the current most heated and controversial debate globally. Compared to several years here, marriage was considered a legal union among men and women; currently, it has taken a broader context of homosexuality. While most cultures and religions believe homosexuality is a disgrace and a great sin from a religious aspect, society has evolved, and we are gaining clarity and reasons to accept the evolution.
We can't change the evolution of our society rather accept those people involved in homosexuality. I seem liberal thus, legalizing L.G.B.T. in the community may not lead the globe to collapse into a complete catastrophe. It may seem funny and absurd at the same time witnessing people opposing L.G.B.T. marriage since legalizing it may not be different from abolishing slavery or forms of segregation. This small group of L.G.B.T. seems oppressed as their rights are undermined just because they are different from others, similar to the slavery era when people were enslaved because of their differences in skin color. Therefore L.G.B.T. community is also human and should be granted their rights. I support L.G.B.T. because I am against discrimination in marriage since even Christianity believes all people are equal before God, equal to equal dignity and rights. As a society, we should strive to act towards each other in brotherhood and spirit; thus, denying the minority group their rights because they are different is a form of discrimination against the constitutions.
In conclusion, I don't think there will be a time that Gay and L.G.B.T. will be accepted entirely in society. Considering society's moral standards and different beliefs, there is a need for peace and respect for others' cultures to ensure a nonviolent and accessible environment. The Bible, a cross-reference for Christians, clearly explains the bases of sex and marriage as sacred and between a man and woman. There is a need to work for the common good while remaining true to our essential values. This calls for a free choice to follow Christ's or man's law. Freedom of choice is necessary without creating a hostile atmosphere. By having a society that recognizes diversity in cultures, there is a good environment for all.
Works Cited
Aran, Gideon. "7. Ritual Coproduction: Victimizer, Victim, and Sacrifice." The Smile of the Human Bomb. Cornell University Press, 2018. 188-224.
Bjork?James, Sophie. "Training the Porous Body: Evangelicals and the Ex?Gay Movement." American Anthropologist 120.4 (2018): 647-658.
Dreher, Rod. "The Christian way forward in a time of crisis." Quadrant 63.11 (2019): 14-18.
Gardner, Christine J. "Created this way": liminality, rhetorical agency, and the transformative power of constraint among gay Christian college students." Communication and Critical/Cultural Studies 14.1 (2017): 31-47.
Gushee, David P. "Reconciling evangelical Christianity with our sexual minorities: reframing the biblical discussion." Journal of the Society of Christian Ethics 35.2 (2015): 141-158.
Time is precious
don't waste it!
Get instant essay
writing help!
Plagiarism-free
guarantee
Privacy
guarantee
Secure
checkout
Money back
guarantee
Get a Free E-Book ($50 in value)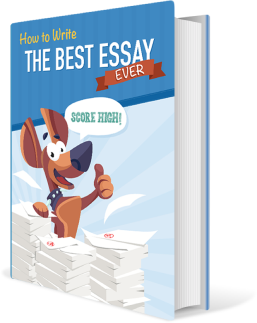 How To Write The Best Essay Ever!