"Everyday Use" by Alice Walker, Questionnaire Example
This Questionnaire was written by one of our professional writers.

You are free to use it as an inspiration or a source for your own work.
Question 1 – Is there anything ironic with Dee's accusation that her mother does not understand their 'heritage'? Or is Dee correct?
There is great irony in Dee's declaring that her mother is unaware of their heritage; it is in fact the crux of the story. Mother and daughter view the world from completely different perspectives, in that the mother essentially is unconcerned with objectifying anything in and of her life in such an elevated way. Dee, conversely, lives to assess and recreate herself and the world, which compels her to attach new meanings to the implements of her former life. She is "aware" of them as artifacts, certainly, but she lacks her mother's more true awareness of them as things needed to proceed with life. Put another way, Dee would express a more profound understanding of the quilts and butter churner if she retained her comprehension of them as items with meaning because they serve purposes.
Question 2 – Examine the characters of Mama and Maggie in the story. Describe briefly the personality, the physical descriptions, and the method of dialogue (how each expresses themselves in word and tone) of each character and reflect upon how these elements affect how you think of them.
Mama's ways of revealing herself are simultaneously proud and insecure. She asserts, time and again, her "manly" qualities, seeing them as valuable but indicating as well a kind of confusion, or shame. More to the point, she accepts her being as a creation of God, no matter how valuable or disappointing it is. Linking Mama and Maggie is the presence of Dee, there or away, for it seems both women define themselves partially through the eyes of this proud, aggressive girl. Mama is physically powerful, Maggie is timid, weak, and scarred, but there are dimensions to each beneath these exteriors indicating strength of character beyond that of the girl who intimidates them. For example, Mama's shame is revealed in her dream of being on TV, and as a woman suitable for Dee, but she retains her pride in how she can butcher. Then, even cowed, there is intelligence and insight in Maggie as she reflects on her sister: "Mama, when did Dee ever have any friends?" (Walker 317). As the women interact, I gain a growing sense of these potentials, and of them as critical to the story's meaning.
Question 3 – What is the significance of the title "Everyday Use?"
The title of the story reflects the irony referred to earlier, in that there are vastly different associations with "everyday use" among the mother and two daughters. The phrase is presented as a duality; it is a worthwhile quality embraced by Mama and Maggie, and a kind of determinant of any real value. For Dee, it indicates baseness. This then renders the phrase a metaphor for the gulf between Dee, and her mother and sister. They can only understand usefulness as creating worth, while Dee's pride insists on translating common functionality into a statement.
Question 4 – In the end, where does the story seem to stand on the issues raised regarding each character's own sense of what their 'heritage' is?
The story offers various interpretations, in terms of heritage. More exactly, it strongly suggests that heritage is not a genuine concern, for it has little to do with the needs and ways of living. This is affirmed in Mama's "epiphany"; in turning the quilts over to Maggie, she is declaring that she will not be a part of any such empty pursuit. Even Maggie's willingness that Dee should have them supports this, as she is aware of her sister's invalid need for them but, as the quilts are unimportant, the need dominates. In this gesture, in fact, is the true family "heritage" Dee is so eager to possess. At the same time, it is worth noting that Dee's sense of heritage is not entirely false. It is more that she loses the real meaning of the things in her determination to find and uphold a "greater" meaning. She misses the dignity of the everyday, as her mother and sister have a truer understanding of it.
Question 5 – Discuss some of the positive elements of Dee's (Wangero's) character and some of the negatives. How are these positive and negative elements reflected in her motivations?
The negative qualities of Dee are blatant, if not necessarily malicious in any way. As Mama describes her, she has always been intolerant of her poor station in life, and clearly shame and anger have always driven her forward: "She was determined to stare down any disaster in her efforts" (316). This renders her unkind and blind to the needs of her family, as in her forced reading to them, and the clinical way in which she is careful to photograph her mother, not as her mother, but as an icon of a poor, ignorant black woman living in a shack. At the same time, and even as Dee's course is flawed, she has courage. In oppressive circumstances, she always fought for recognition, and there is as well a sense of an underlying respect for her mother beneath her arrogance. This goes to a deeper quality in the woman; if she is ashamed of her mother and sister, she still retains enough love and regard to insist that they try to move forward as well, or at least understand the values she believes are important. Ultimately, I have the impression that only time is needed to expand Dee's thinking and bring her to an appreciation of the real dignity of her mother, her sister, and their "everyday" things.
Works Cited
Walker, A. "Everday Use" n/a, PDF. 314-321 <http://faculty.weber.edu/jyoung/English%206710/Everyday%20Use.pdf>
Stuck with your Questionnaire?
Get in touch with one of our experts for instant help!
Messenger
Live chat
Time is precious
don't waste it!
Get instant essay
writing help!
Plagiarism-free
guarantee
Privacy
guarantee
Secure
checkout
Money back
guarantee
Get a Free E-Book ($50 in value)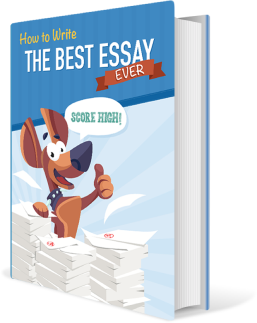 How To Write The Best Essay Ever!