Evidence Based Practice, Capstone Project Example
This Capstone Project was written by one of our professional writers.

You are free to use it as an inspiration or a source for your own work.
Abstract
The main points are to access hip replacement patients and their healing process and time versus those who catch a post-operative infection. The paper speaks of how infection sets in and how it can be prevented. Of course when you introduce a plastic hip into the body the body's natural tendency is to assault the hip. Infection medication helps to aid in healing the body part that is artificial. Normal healing is four to six weeks but if one catches an infection (post-operative) there is an additional four to six weeks of healing to deal with.
Key words: hip replacement, infection post-operative.
Introduction
 The question to be answered is "What is the duration of recovery for patients with total hip replacement who developed a post-operative infection as opposed to those who didn't in the first six weeks of recovery?"Normally patients can return to work or their daily activities anywhere from one to six months after a hip replacement surgery." (Reiter, J., 2010) It is normally closer to six weeks, though. If there is a post-operative infection one should stay at rest with antibiotics for an additional 4 weeks minimum to give time for the infection to clear up and to recuperate.Following surgery you will recuperate in the recovery room for hours after hip replacement surgery. Plan to stay in the hospital for three to four days after the surgery.
Things to Avoid
Avoiding lung congestion is very important, hence take frequent deep breaths. Although we are talking about infections after surgery and the rate of recovery facts show that less than 2 percent of patients get infected. Actually blood clots are more common with hip replacement surgery if anything. "These clots can become life threatening if they move to the brain or the heart.". (USFC Medical Center). It is recommended you do physical therapy as soon as you are comfortable with that. Contract your legs and buttocks to strengthen your hip area.
Review of Literature
Osteoarthritis, rheumatoid arthritis, post-traumatic arthritis, avascular necrosis and childhood hip disease are all the most common cause of hip pain and disease associated with hip replacement. Osteoarthritis is caused by wear and tear on the hip with those over the age of 50 or with a family history of arthritis. Rheumatoid arthritis is when the synovial membrane becomes inflamed and thick. This causes damage to cartilage causing stiffness and pain. Post-traumatic arthritis may easily follow a hip damage. The cartilage becomes stiffened and causes pain. Avascular necrosis is when there is injury to the hip and dislocation may occur. The surface of the bone may collapse because of the lack of blood. Childhood hip disease comes to infants and children with hip problems. The hip may not grow normally and later in life causes arthritis.
Post -Operative Infection
Hip replacement can cause surgery post-operative and sometimes several years later. Early infections usually occur within the first few weeks of surgery. There is usually a skin bacteria invading the wound. Infections later on in life after hip replacement surgery come in various forms. They can be caused by prosthetic devices such as artificial hearts, knee replacements and hip joint replacements. Usually the hip replacement seems to be doing fine then all of a sudden the hip replacement area begins to hurt and the patient experiences pain. This can follow with another infection in the body such as the colon, bladder or kidney.
To prevent latter infection it is wise to keep good personal hygiene, avoid skin sores and obesity and take extra precaution for bodily surface infections. An early infection will show up as a poor wound care and infection on the surface area of the hip. Late infections come in the joint areas way after the surgery, months even years later. "Advanced age, inflammatory arthritis such as rheumatoid arthritis or psoriasis, steroid use, obesity, poor hygiene, skin sores, diabetes, fluid retention in the legs, cancers, and immune deficiencies are some conditions that will increase the risk of infection after joint replacement surgery. Even if none of these conditions apply, it is important to know that infections can occur in the hands of the world's best surgeons, operating on the world's most optimal patients, and at the world's best hospitals. If an infection does occur, prompt recognition and early aggressive treatment can save the situation." (Total Hip and Knee Replacement).
Ball Joint and Socket
Focused on Information. As you know the hip is a ball joint and is one of the largest joints in the body. "The socket is formed by the acetabulum, which is part of the large pelvis bone. The ball is the femoral head, which is the upper end of the femur (thighbone)." Jones, A., 2013). Articular cartilage covers the bones surfaces of the ball and socket joint, which is a smooth tissue that helps to cushion the ends of the bones and makes them able to move easily. In a hip that is considered healthy the synovial membrane lubricates the cartilage and eliminates the frame of friction during the movement of the hip. Ligaments connect the ball to the socket and help to provide joint stability. When infection occurs it can happen because the wound is not cared for or the staple area is not kept dry. Staphylococcus germ can invade the wound area causing much discomfort and pain. Pain pills and antibiotics are given to help aid this discomfort. Bactrim, penicillin or amoxicillin may be given for an infection after hip replacement. Normally if a pathogen of infection infects our body our body is designed to wipe it out. But because the hip replacement and joints are made of plastic it is much more difficult for the body to accept these and fight off the infection alone, hence antibiotics must be given for a duration of at least six weeks.
Answer to Clinical
Focused on Clinical. The answer to the clinical question is if you catch an infection after hip replacement surgery you can easily look to spend an additional month recovering for the infection to subside and the body to heal itself. Infection causes the body to heal slower but the use of antibiotics helps the healing process. It is a slow healing process, but inevitably will happen during the following weeks after surgery. It is a setback when infection occurs, but as I mentioned earlier it is rare with hip replacement surgeries. Blood clots are more common the likelihood of what one might receive as an after effect of hip replacement surgery. If infection occurs antibiotics such as Bactrim, penicillin and amoxicillin will be given for a period of at least six weeks since the plastics introduced into the body are being fought because they are not a normal part of the body, itself. This will delay recovery for four to six weeks until the infection is totally cleared.
Focused on antibiotic treatment. Hence, to answer the question ascertained in this capstone study, if you receive an infection of your hip replacement expect healing to be delayed for at least six weeks whilst taking a large dose of antibiotics of about 1500 milligrams of antibiotic Bactrim, penicillin or amoxicillin for the duration of the infection. Recovery after hip replacement is normally four to six weeks, but with post-operative infection there will be another delay of four to six weeks.
References
Reiter, Jane. "How Long Does it Take to Recover from Hip Replacement Surgery" New York: NY. Asher Publishing. 12 Nov 2013.
Geichner, "Recovering from Hip Replacement Surgery"Norton Periodical Washington: DC. Pemperton Publishing 15 October 2012.
Justner (2012) American Academy of Orthopedic Surgeons) Joint Replacement Infection American Academy of Orthopedic Surgeons Retrieved from <http://orthoinfo.aaos.org/topic.cfm?topic=A00629>.
Senthi, S., Munro, J., Pitto, R. (2012) Infection in Total Hip Replacement US National Library of Medicine Volume 35(2).
Stuck with your Capstone Project?
Get in touch with one of our experts for instant help!
Messenger
Live chat
Time is precious
don't waste it!
Get instant essay
writing help!
Plagiarism-free
guarantee
Privacy
guarantee
Secure
checkout
Money back
guarantee
Get a Free E-Book ($50 in value)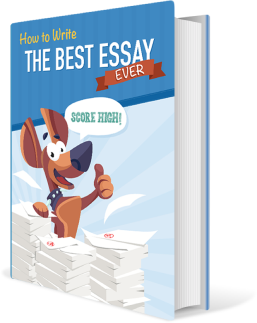 How To Write The Best Essay Ever!