Expanded Awareness as Rapture: Mansfield's "Bliss", Essay Example
Pages: 5
Words: 1417
Essay
This Essay was written by one of our professional writers.

You are free to use it as an inspiration or a source for your own work.
Introduction
Katherine Mansfield's story, "Bliss," allows for multiple interpretations. On one level, it is a satire of social order and conduct reflecting the wit of Dorothy Parker; the guests at Bertha's small dinner party engage in hyperbolic and pretentious fragments of conversation, and are to some extent ridiculous. Then, it is reasonable to note an early feminist element in the story, as Bertha is so defined by the idea of her life as a perfect, and perfectly content, wife, mother, and hostess. The feminist component lies in the deception practiced on Bertha, which demands her cooperation as a dutiful wife. A psychological interpretation is also possible, as Bertha's happiness may be seen as neurotic and/or delusional. All of these possibilities, however, ignore the fundamental truth of the character's joy, which exists as the most, if not only, valid reality in the story. Layers of superficiality and deception notwithstanding, Bertha's bliss is real, and understanding this presents the story's actual theme. Katherine Mansfield's "Bliss" conveys how genuine and profound pleasure is created by a visceral sense of possibilities, and a complete and exalted appreciation of what exists beyond the self.
Discussion
In plain terms, there is no analysis of Mansfield's theme without a consistent focus on Bertha Young, her primary character and the core of the story. The reader begins by being exposed to her inexpressible delight in ordinary living. On a sidewalk, she is gripped by an urge to dance, as she struggles to reconcile her joy with a world that constrains such expressions: "Why be given a body if you have to keep it shut up in a case like a rare, rare fiddle?" (Mansfield 1). At the story's close, after she has witnessed evidence of her husband's infidelity, the same sense of ineffable joy fills her as she is struck once again by the beauty of the pear tree in her garden. Bertha's being is then, and consistently, the theme of the story; it is her thinking, feeling, and reaction that serve as the story itself, and the occurrences of her home and life are essentially ancillary. Mansfield gives the reader an "outlook" in the form of Bertha Young, or a theme in human shape. This is not to imply that Bertha lacks dimension, as the author provides her with layers of questioning and introspection. Nonetheless, what dominates is that a relentless, if varying in degree and occurrence, feeling of bliss is the thematic foundation, and is personified in Bertha Young.
That this bliss endures in the face of less than ideal circumstances goes very much to reinforcing Mansfield's emphasis of it as theme. In plain terms, and as Bertha herself is well aware, her life is not entirely perfect. She lives an upper class existence in London, certainly. She believes herself to be fully in love with her husband, she adores her baby, and she acutely appreciates the creature comforts and privileges of her life. At the same time, Mansfield subtly reveals discordant elements which should defuse, or at least lessen, such primal happiness. There is some tension with the baby's nurse, for example, indicating an ongoing conflict challenging Bertha's rights as a mother. She delights in her baby, but she must also negotiate with a servant to feed the child by herself (2). This, as with her unacceptable impulse to dance on the sidewalk, baffles Bertha, yet she complies with the order of the reality. There is as well her husband's manner, which is deliberately gruff and sardonic. Then, and perhaps most importantly, there is the reality of Bertha's guests as essentially trivial and self-absorbed. She believes she takes great pleasure in their company: "Modern, thrilling friends, writers and painters and poets, or people keen on social questions" (5). The reader, however, easily perceives their emptiness, and consequently Bertha's unalloyed bliss is rendered less explicable.
This seeming contrast between Bertha's consistently blissful view of her own life and the actual circumstances of it, however, only underscores Mansfield's real theme. More exactly, it is not life that fills Bertha with bliss, but her deeply felt sense of possibilities within it. This is linked, not unexpectedly, to a profound appreciation; as Mansfield places the reader in Bertha's mind, the reader comprehends how, in a distanced way, she regards and values all that she sees. Certainly, some of this relies on tangible, personal satisfaction, as when holding her baby or arranging the pillows in the living room gives her immense pleasure. More importantly, however, she regards all of this as removed. She witnesses as she experiences, and it is the witness in Bertha, inherently distanced, who may then sustain joy because everything is seen by her as having a value unto itself. This is evident – comically – in Bertha's response to the poet's remark about there being a moon that evening: "She wanted to cry: 'I'm sure there is – often, often!'" (6). It is ironic that Bertha, and not the "poet," has this expansive sensibility, but what is critical is that her reaction powerfully emphasizes her awareness of larger realities, which connects to her joy at what all may be.
It is arguable that the character of Pearl, as well as her relationship with Bertha's husband, presents Bertha's bliss as illusory. In dramatic terms, Bertha's perception of her world as ideal must be shattered in seeing her husband embrace the woman, as this also explains his deliberately dismissive views of Pearl as a subterfuge. Then, there is the odd element of Bertha's fascination with Pearl, likely interpreted as a sign of frustrated desire on Bertha's part. The character is certainly confused by the attraction: "'I believe this does happen very, very rarely between women'" (8). She feels in Pearl a kindred spirit, as she is determined to understand the nature of the feeling and Pearl's true identity. Multiple opportunities exists, then, to consider that Mansfield's thematic intent is to expose bliss as a state of denial, or of denial combined with a reckless ignorance of one's own nature.
It is in these very contrasts between an idealized bliss and potentially disturbing realities, however, that Mansfield's theme is most apparent. To begin with, and critically, Bertha is not herself worried by her intense interest in Pearl. There is a mystery about the woman to her and she is unable to clarify it, but this is for Bertha only an exciting and intriguing challenge. When Pearl "gives the sign" and asks to see the garden, Bertha is thrilled in increased access to the woman's being. There is no uneasiness whatsoever; rather, there is an utter acceptance of whatever may come that satisfies Bertha deeply, and satisfies her because her nature craves only to appreciate.
This same facility of distanced appreciation is rendered even more important in the story's conclusion. Bertha actually sees that Pearl, the object of her fascination, is having an affair with her husband, the center of her actual life. She gives into the reality of the moment and rhetorically questions what can now happen. Stunningly, however, her final feeling is not rage or sorrow. It is the recognizing of the beauty of the pear tree, and this greatly reinforces that Bertha's bliss is no illusory or weak state; rather, it is a core of being greater than everything around it, because it is based on a removed wonder at what exists beyond herself.
Conclusion
It is likely than many readers pity the character of Bertha Young. Clearly kind and giving, her joy in her life is set upon a framework of shallow friends and a husband who deceives her, just as her authority over her own child is questionable. That such a woman vividly experiences bliss is then suspect, and allows for the view that Bertha is essentially – and tragically – naïve and delusional. Such a view, however, ignores the inescapable reality and strength of Bertha's nature. The story is also not social satire, nor is it a feminist tract. It is about Bertha's joy, and a joy that is based not on her actual happiness, but on a happiness derived from appreciating all aspects of life from a distance, even as she exults in the gratification this gives her. Bertha Young is not to be pitied, but emulated, and this is the central theme of the story. In the final analysis, Katherine Mansfield's "Bliss" relates how genuine and profound joy is created by a visceral sense of possibilities, and by a complete and exalted appreciation of what may exist beyond the self.
Works Cited
Mansfield, K. "Bliss" 1918. Web. 19 Nov. 2013. <http://www.katherinemansfieldsociety.org/>
Time is precious
don't waste it!
Get instant essay
writing help!
Plagiarism-free
guarantee
Privacy
guarantee
Secure
checkout
Money back
guarantee
Get a Free E-Book ($50 in value)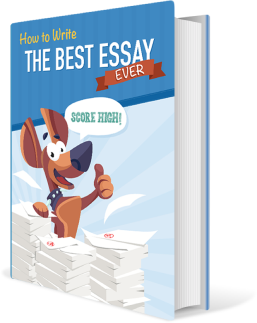 How To Write The Best Essay Ever!