Fidel Castro: The Rise of Western Communism, Essay Example
Pages: 4
Words: 1196
Essay
This Essay was written by one of our professional writers.

You are free to use it as an inspiration or a source for your own work.
Fidel Castro, also known as the man "who transformed his country into the first communist state in the Western Hemisphere," was a political leader of Cuba who held the presidency between 1976 and 2008 ("Fidel Castro: Political…").  Regardless of a history struggling to become elected (such as in school, where he was not a very "well-known student leader) throughout his life, Castro's rise to power was impressive and filled with failures, death, and destruction ("Fidel Castro Biography").  With promises to "restore political and civil liberties" to the people, Castro rose to power with much violence, fighting, and political nerve (Logan).
Born in August of 1926, Castro's father was a wealthy sugarcane farmer and his mother was, scandalously enough, the maid of his father's first wife (Logan).  The relationship between Castro and his father was rocky, so much so that his father did not consider Castro to be his true son until Castro was 17, at which point his father married Castro's biological mother after leaving the first wife.  Even so, Castro was originally not supposed to get an education, but after talking his parents into allowing him to obtain one at the age of six or seven, Castro attended a Jesuit school in Havana ("Fidel Castro Biography"). While there, he proved to be a "motivated student" that excelled in many academic areas of study as well as being an excellent athlete.  His truly violent, politically active side showed when Castro was enrolled in the School of Law of the University of Havana in 1945; his interest in politics increased exponentially, "and in 1947 he joined an abortive attempt by Dominican exiles and Cubans" to regain control from Gen. Rafael Trujillo, who had been in power of the Dominican Republic at the time ("Fidel Castro: Political…").  That attempt obviously failed, but that was not the end of Castro's violent, hands-on attempt to make change in the world; in 1948, Castro "directly took part in the urban riots that broke out in Bogotá, Columbia" ("Fidel Castro: Political…") Castro graduated law school in 1950 to become a lawyer and, a bit later, a member of the Cuban People's Party (which also went by the title: Ortodoxos).
Heavily unhappy with Cuba's ruler at the time, Fulgencio Batista, Castro attempted to get a seat on the House of Representatives around 1952.  Batista's first term as the president of Cuba was gained honestly and without violence, and he ruled through "patronage rather than terror" ("Fulgencio Batista…").  In fact, Batista's first rule (1940-1944) was very effective and he focused heavily on improving education, the economy, and sponsoring public works in order to better the lives of the people.  When he returned to power after a short traveling session in 1952, Batista was initially welcomed to power after the massive, widespread corruption that plagued the government; much of his previous work was undercut by the ruler between his reigns, and Batista's public works programs especially took hard hits.  However, Batista returned with violence and control, which he exercised by influencing the press, universities, and Congress; in addition, Batista was known for embezzling large sums of money and influencing voting ballots so that he was the only person running in the 1958 presidential election.  In the fall of that same year, 1958, Castro finally overthrew Batista
However, Castro's fight to overthrow Batista and his cruel dictatorship was not without road blocks and it certainly was not easy.  Prior to his overthrowing Batista's reign, Castro spent much time learning about different types of government, which made him all the more aware of how unhappy he was with the present rule; when Batista and his army overthrew Carlos Prío Socarrás in 1952 (thus launching his second, much more violent term in office), Castro came to the conclusion that the only way to facilitate and earn change was by the means of violence ("Fidel Castro Biography"). When he became unhappy with Batista's rule, Castro organized a group of followers and attacked the Moncada military barracks on July 26 of 1953, where his attempt failed and resulted in his capture, trial, and sentencing of fifteen years in prison.  After the failed attempt to take over the Moncada military barracks and being thrown in prison, Castro was released by a government pardon in 1955 and went right back to work organizing yet another expedition against Batista's rule.  "On December 1956, Castro and eighty other men landed in Oriente Province," where they planned to execute plans to overthrow the government, but after coming face-to-face with an army that captured or killed all except twelve of Castro's men, he fled to the Sierra Maestra ("Fidel Castro Biography").  While this fleeing to the mountains was because of a failure to overthrow the government, Castro was not done fighting; he spent that time gathering yet another army of guerillas.
It was that exact decision of organizing revolutionaries that finally resulted in a rise of power and status for Castro.  The rebels expanded their influence over country sides and rural areas and "On April 9, 1958, Castro called a national strike" in order to stand up against Batista; when Batista responded by ordering the murder of anyone participating in the strike, however, the strike ended with massive shootings and—the start of Batista's downfall—a loss of Batista's power over and within the military ("Fidel Castro Biography").  Beginning on Christmas Eve of 1958 and ending a week or so after, Castro and his army finally took power; Bastista "fled to Domincan Republic exile and his army surrendered," while Castro was applauded and welcomed to power following his massive, westward sweep of power ("The Vengeful Visionary").
Immediately following the defeat of the Cuban government, Castro was assigned the position of "commander in chief of the armed forces" while Manuel Urrutia, described as being a "moderate liberal," was president ("Fidel Castro: Political…").  After Urrutia's forced resignation, Castro took over political power with the promise of restoring "the 1940 constitution, [creating] an honest administration, [reinstating] full civil and political liberties, and [undertaking] moderate reforms" ("Fidel Castro: Political…").
While Castro did not hold true to his promises (and eventually cut ties with the United States, acquired weapons from the Soviet Union, and exercised dictatorial control over most of Cuba), his rise to power was an impressive one.  He fought through failures, both in electoral failures while in school and military failures when he was unable to overthrow the government on several different occasions; this perseverance was a large reason that Castro's rise to power was so significant.  His rule resulted in many deaths and was criticized by many people, including his own daughter, but Castro's power held until 2011, when he finally stepped down as secretary-general of the Communist Party of Cuba, ridding himself of any influence ("Fidel Castro: Political…").
Works Cited
"Fidel Castro: Political Leader of Cuba." Encyclopedia Britannica. Britannica Online, 19 Sept. 2015. Web. 7 Nov. 2015.
"Fulgencio Batista: Cuba Dictator." Encyclopedia Britannica. Britannica Online, 31 July 2015. Web. 7 Nov. 2015.
Logan, Bryan. "How Fidel Castro Rose To Power And Ruled Cuba For 5 Decades." Business Insider. Business Insider, 13 Jan. 2015. Web. 7 Nov. 2015.
"Fidel Castro Biography." World Biography. World Biography, n.d. Web. 7 Nov. 2015.
"The Vengeful Visionary." Time. Time, 26 Jan. 1959. Web. 7 Nov. 2015.
Time is precious
don't waste it!
Get instant essay
writing help!
Plagiarism-free
guarantee
Privacy
guarantee
Secure
checkout
Money back
guarantee
Get a Free E-Book ($50 in value)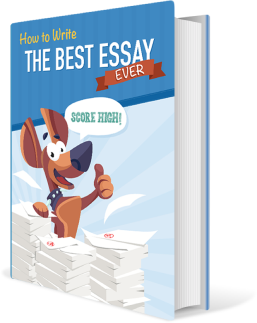 How To Write The Best Essay Ever!