Sexual Harassment in the Workplace, Essay Example
Pages: 5
Words: 1351
Essay
This Essay was written by one of our professional writers.

You are free to use it as an inspiration or a source for your own work.
Introduction
Sexual harassment has been a hot topic for years. Corporations all over the world have been forced to deal with sexual harassment legal challenges. Crain & Heischmidt (1995) mention that after the case of Anita Hill-Clarence Thomas, Supreme Court nominee, the number of women coming out to file a complaint about sexual harassment increased significantly. Indeed, in the next nine months, the number of cases increased by 150 percent (Crain & Heischmidt, 1995). Sexual harassment is defined by the Federal Register (1980) as any form of sexual advance, physical or verbal conduct of sexual nature. While sexual harassment is illegal in most countries, it also has ethical implications. Employers need to put effective measures in place that prevent sexual harassment from happening, and make reporting easy, anonymous, and safe. The below paper will focus on government and corporate guidelines for preventing and identifying sexual harrassment.
Sexual Harassment in Context
Significance of the Issue
According to Dromm (2012), "sexual harassment is a real issue with real consequences. What some people in the workplace think brings comfort, actually brings fear and problems with self-esteem" (Dromm, 2012). Sexual harassment in the workplace is a very critical issue and affects men and women alike.
A recent publication by Stop Violence Agaisnt Women (2010) states that "It is believed that at least one-third of women in the United States experience some form of sexual harassment". This indicates that the prevalence of sexual harassment in the workplace is significantly greater than the number of reported cases would suggest.
Ramsarop & Parumasur (2007) stated that it is still not clear which behaviors and behavior patterns constitute towards sexual harassment. The existence of the gray area makes it harder for individuals to make a judgment, and prosecutors to rule in individual cases. The next section of the review will focus on the main problems that prevent the discovery and the reporting of sexual harassment cases worldwide.
Barriers of Reporting and Ethical/Legal Considerations
According to the Stop Violence Against Women (2007), in most cases sexual harassment is not reported for many reasons. First, women do not believe that authorities and supervisors within the company would take any steps. Secondly, many women are afraid of becoming stigmatized and being blamed for falling a victim of this act. Finally, in some cases, women simply do not want to hurt the person who harassed them. They might be good friends, and a corporate night out resulted in unwanted sexual advancements. In these cases, women believe that the prosecution of the person would be too great of a punishment.
It is also hard to provide a proof of injury at court, and in most cases it is one person's word against the other person's, as sexual harassment usually takes place without anyone witnessing it.
Preventive Actions
One of the actions that are taken to handle sexual harassment is that all sexual harassment problems is to create relevant company policies that focus on training related to ethics. Further, policies need to state that employees can report sexual harassment anonymously.
The culture of the organization should focus on openness information sharing. In an ethical company, unwanted sexual advancement should not be tolerated. It's one thing to be on even ground with that person, as far as sexual advances or even making sexual jokes that they don't mind. At the same time, when the person starts taking it personally then it should be reported because the person has to feel like what they say and feel matters. According to Sherwyn (2008), "Everyone entertains a different perception of sexual harassment in the workplace, but a coworker's personal life combined with sexual teasing should never come into play because it can cause some real damage to them especially with people that they have to work around (Sherwyn, 55, 2008).
Recent Case Analysis
A recent sexual harassment case against Kroger (Arkansas Matters, 2015) shows that the company itself has certain responsibilities towards employees. Certain steps need to be taken after the issues are reported, or the preventive policies will not achieve their intended effect. A teenager employee was subjected to sexual harassment in the workplace, and repeatedly reported the issue to her supervisor. According to the ruling in the case, Keoger "failed to take effective action to prevent such abuse of the employee by a male co-worker" (Arkansas Matters, 2015, para. 2). The company did not take any action against the harasser, and is now made to pay a settlement of $42.500. As Faye A. Williams, regional attorney of EEOC's  confirmed: "Employees – especially very young and vulnerable employees such as in this case — should be able to report to work without fear of sexual harassment," (Quoted in:  Arkansas Matters, 2015, para. 5).
Bosses and supervisors are usually required to take action, but sometimes they fail to fulfill their obligations to victims, like in the above case.  In light of this, special or mandatory training on sexual harassment is another course of action that people as well as CEOs are forced to take and participate in. During the training people, people, coworkers as well as supervisors are taught about the importance of sexual harassment preventions. Also, these same people are walked through several different training scenarios that show and illustrate what is appropriate behavior in the workplace along with what is intolerable or where the line needs to be drawn.
Reflection and Recommendations
According to Blackstone (2012), "Men and women are made victims of sexual harassment, harmless sexual teasing can open the doors to workplace violence unless measures are put in place to prevent this from happening" (Blackstone, 2012). Therefore, policies should not only focus on women, but the entire population.
It can be argued that women are usually the common victims of sexual harassment and are immediately expected to tell the supervisor, but men are just as susceptible to it as women are. Back in the mid to late 90s, sexual harassment wasn't as prevalent and in need of methodical prevention like it is today but what is clear is that both genders of people experience it at one point in time.
There have been instances in the past where people who file sexual harassment complaints aren't dealt with accordingly because of the lack of evidence or because it's her word against his. In these cases,  employers need to determine who is lying and who's telling the truth; it can become a battle of moral and workplace. Education related to sexual harassment, prevention, and making it easy to report cases seems to be the most effective solution for reducing the number of cases.
According to Carter (2006), "taking preventative steps to eliminating sexual harassment in the workplace is the key to happy and productive workers not to mention happy supervisors" (Carter, 2006). It can be said that sexual harassment in the workplace is an issue that should be handled with care, because it can impact a lot of people.
Conclusion
In closing, sexual harassment in the workplace has caused quite a lot of damage to the people working in the workplace because of the inaction on both parties' side but taking the time to prevent it shows courage and adaptability to change; a person's job is not a place for sexual advances or sexual harassment of any kind. It's everyone's responsibility to stop it at the source.
References
Arkansas Matters. (2015) Kroger to Pay Sexual Harassment Lawsuit Settlement. Arkansas Matters News online. Retrieved from http://www.arkansasmatters.com/news/local-  news/kroger-to-pay-sexual-harrassment-lawsuit-settlement
Blackstone, A. (2012, May 1). Fighting Sexual Harassment in the Workplace. Retrieved November 9, 2015, from University of Maine http://www.scholarsstrategynetwork.org/content/fighting-sexual-harassment-workplace
Carter, S. (2006). Preventing sexual harassment in the workplace. Retrieved November 9, 2015, from http://www.roughnotes.com/rnmagazine/search/management/08_08P070.htm
Crain, K. A., & Heischmidt, K. A. (1995). Implementing business ethics: Sexual harassment.Journal of Business Ethics, 14(4), 299-308.
Dromm, K. (2012, May 31). Keith Dromm on Sexual Harassment. Retrieved November 9, 2015, from http://sites.broadviewpress.com/keith-dromm-on-sexual-harassment/
Ramsaroop, A., & Parumasur, S. B. (2007). The prevalence and nature of sexual harassment in the workplace: A model for early identification and effective management thereof. SA  Journal of Industrial Psychology, 33(2), 25-33.
Sherwyn, D. (2008). Roundtable Retrospective 2007: Dealing with Sexual Harassment. The Scholarly Commons, 2, 55-55. http://scholarship.sha.cornell.edu/cgi/viewcontent.cgi?article=1386&context=articles
Stop Violence Against Women. (2007) Barriers to Effective Enforcement of Sexual Harassment Law. Retrieved from http://www.stopvaw.org/barriers_to_effective_enforcement_of_sexual_harassment_law.html
Stop Violence Against Women. (2011) Prevalence of Sexual Harassment. Retrieved from http://www.stopvaw.org/prevalence_of_sexual_harassment
Time is precious
don't waste it!
Get instant essay
writing help!
Plagiarism-free
guarantee
Privacy
guarantee
Secure
checkout
Money back
guarantee
Get a Free E-Book ($50 in value)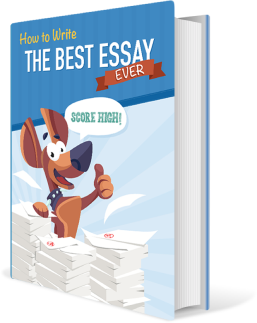 How To Write The Best Essay Ever!