Fifa, Case Study Example
This Case Study was written by one of our professional writers.

You are free to use it as an inspiration or a source for your own work.
As a consultant advising the new president of FIFA and the executive committee, how would you address the FBI investigation? What internal changes would you recommend?
If I were a consultant of the FIFA, I would advise the organization to fully collaborate with the FBI carrying out the investigation. I would also initiate internal changes and introduce transparency guidelines, policies that make reporting wrongdoing and breach of ethical guidelines easier anonymously. Further, I would recommend the executive committee and the president of FIFA to use an independent expert consultancy company that would review the organizational structure, internal policies, and ethical guidelines within the organization. Further, I would increase transparency within FIFA by allowing independent organizations to participate in decision-making processes. The main area of internal changes would be the structure of leadership. While there is a leader appointed to be responsible for communications and public affairs (Nicolas Malgnot), there are no leaders focusing on community engagement and policy development. New policies should be developed based on consultation with other sport organizations and public groups.
If you were a major sponsor of FIFA, how would you assess the reputation damage to FIFA and, by association, your own organization?
As a sponsor of FIFA, I would be concerned about the ethical issues, as well as the legal challenge against the organization. While some marketing specialists quoted in the case study indicate that bad publicity is just as good as positive press, I would not share this opinion. As Hyundai Motors stated, there is a need for closer monitoring of the situation. However, as event sponsors are the main source of revenue for FIFA, it is important that companies spending millions of dollars on advertising through the NGO would have more information available for them before making a decision about sponsorship deals. Further, I would ask FIFA to engage in consultation with large companies sponsoring the events and provide updates about the latest development of the FBI case. I would publicly call for greater transparency and emphasize the fact that had my company  known about the wrongdoings of FIFA, they would not have engaged in a long term partnership with the organization. Given the fact that the main revenue source of FIFA is sponsorship and advertising, I would be able to put pressure on the organization to adapt stakeholder transparency guidelines to secure future sponsorship deals.
What challenges do you see FIFA facing in the next few years, both internal and external? Be Specific.
The main reason for ethical issues and wrongdoings occurring at FIFA in the past 20 years of its operation is identified by the case study as "weak governance practices". The engagement with stakeholders was either non-existent or weak. One example is the World Cup games in Brazil. Instead of collaborating with the country's organizers, the authoritarian leadership simply forced their way onto Brazil, simply stating that the country had to sell alcoholic drinks on the games, as the main sponsors were beer companies. The leadership needs to be reorganized, and the election system made more democratic. It is also recommended to set up a stakeholder overseeing group that would monitor the progress of reforms within FIFA. The main reforms that need to be implemented are, therefore, related to governance. Further, the voting structure of FIFA also needs to be reformed. New members' votes were enough for a majority, the process of debates, discussions, and democratic principles within the decision-making need to be looked at. Apart from the president, independent overseers should be invited to ensure the integrity of the organization.
How could FIFA be facing such a serious global scandal given its mission, objectives, and values? Clearly, FIFA has an unhealthy culture. What steps would you take to change the culture?
The culture of FIFA is not aligned with the mission, objectives, and values of the organization. Instead of fulfilling its mission to support clubs and increase the popularity of the sport, the organization has become a profit-oriented, self-serving NGO. In order to change the culture, the organization should break up with the "men only" attitude and the sexist view on women. Further, it should engage with member organizations to align the goals and mission of FIFA with theirs.  This might mean that the development program's priorities (mentioned in the case study) need to be restructured and priorities defined by member organizations, as well as the public. According to the case study (McMillan and Ganz, 3), "Development-Related Expenses, was for $250 million annually for soccer projects around the world, including soccer fields and local coaching". This indicates that FIFA has lost its original focus: raising the sport's profile, defining and clarifying rules, and organizing competitions. I would recommend that a stakeholder engagement project team is created within the organization that focuses on members' and the public's  perceptions on FIFA's role. Integrity needs to be implemented in every area of governance, including awarding funds, competitions, and broadcasting deals. For this, there is a need for a strong, democratic, visionary transformational leader to initiate and facilitate change. By developing and adapting new values, the culture can change. By communicating the organization's new vision, the damaged reputation of FIFA can be restored over time.
If you were the owner of a European soccer club, what strategies would you suggest to your fellow club owners?
If I was an owner of a European club, I would suggest that the clubs collaborate in order to gain more insight into the operation and funding of FIFA. While some authors in the case study suggested that it might be time for creating a new worldwide soccer organization and start fresh, it would not be financially feasible. Instead, members of the organization should create a list of reforms they would like to see within FIFA in exchange for their continuous support and participation in games. As some of the most important stakeholders in the NGO, football clubs could influence the leadership to adapt changes that focus on integrity, accountability, and transparency. FIFA would not be successful without the support of the teams and clubs, and is dependent on its stakeholders. Therefore, I would recommend that all clubs request updates about the legal case and the wrongdoings identified within FIFA. I would also ask fellow club owners to publicly demand that FIFA holds individuals within the organization responsible for their unethical actions, and puts safeguards in place to prevent further issues from occurring.
If you were the owner of an emerging country soccer club, what strategies would you suggest to your fellow club owners?
If I was a new club's owner, I would suggest that the country expands its collaboration with other national teams and distances themselves from the unethical practices of FIFA. I would also call for the revision of the development projects' budget and allocation criteria, to ensure that fairness and democracy are applied. Corruption can overshadow all decisions made by an organization that is currently under investigation, therefore, I would possibly not request development funding from FIFA until I made sure that sufficient safeguards and ethical principles are applied when making decisions about funding, supporting teams, awarding rights and events.
List the major stakeholders of FIFA and what specific obligation does FIFA have to each specific stakeholder? i.e. What does FIFA owe sponsors in return for their sponsorship? 
The main stakeholders of FIFA are as follows:
Member clubs and players
The interest of this stakeholder group is to gain support from the worldwide organization to promote the sport, engage with fans, and develop world class players. FIFA's obligation towards this group is to provide financial and professional support for clubs to improve their players' skills, performance, and engagement with the public. By unfairly allocating funds, FIFA fails to fulfill this obligation.
Football fans
Football fans would like to get the best deals when purchasing tickets or merchandise. They would also like to see the matches on television on the channels that are the most accessible and reliable. By focusing on profits instead of reach and availability, FIFA failed to fulfill this mission.
Sponsors
The most influential stakeholders of FIFA are sponsors. Their main objective with sponsoring the games is to gain media exposure and free marketing opportunities. Further, companies use sponsorship as a part of their public relations strategy. Large companies would like to be associated with highly respected organizations. The reputation damage of FIFA caused by scandals and legal challenges results in reputation loss of sponsors. In return for the sponsorship deals, FIFA should offer positive publicity and associations. At the moment, however, sponsoring football is not considered to have a clearly positive impact on companies' public relations.
Contractors
When awarding projects, FIFA should always be fair and make a balanced, democratic decision. Accepting bribes is a practice that is not only illegal and unethical,  but also disadvantages companies bidding for contracts, as well as other stakeholders funding the projects.
National governments
FIFA is obliged to comply with the legislation of the government of the country it operates in. It needs to avoid tax evasion practices to be adapted by leaders, and offer full transparency for governing bodies.
Works Cited
Charles McMillan and Jeffrey Gandz. FIFA: The Beautiful Game and Global Scandal. 2015. Print.
Stuck with your Case Study?
Get in touch with one of our experts for instant help!
Messenger
Live chat
Time is precious
don't waste it!
Get instant essay
writing help!
Plagiarism-free
guarantee
Privacy
guarantee
Secure
checkout
Money back
guarantee
Get a Free E-Book ($50 in value)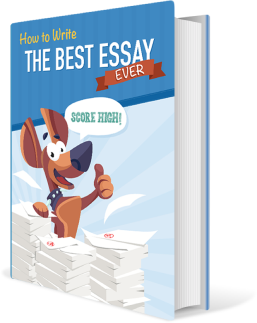 How To Write The Best Essay Ever!