Five Year Plan: Electrical Engineering, Essay Example
Pages: 5
Words: 1287
Essay
This Essay was written by one of our professional writers.

You are free to use it as an inspiration or a source for your own work.
Abstract
Being an individually-defined person who works well on my own, I desire to have my own consulting and contracting company five years from now. I know that this is rather ambitious, but given my personality, I know I can handle the challenge and I am more than willing to accept all the tension and pressure that comes with it as I do believe that all these conditions are part of the process of making myself competent enough to handle the duties that I am supposed to take into account as I handle actual assignments from both individual or institutional clients later on. In the discussion to be presented herein, I am to outline some of the most important points of actions that I am going to undergo in order to reach my goals in the target year I hope to engage in professional engineering duties for expected clients.
Five Year Plan: Electrical Engineering
Starting out young, I have long been able to take on a definite turn on doing things on my own. Not necessarily because I do not want to work with others or to work in teams; but because I do feel the need to make sure on matters first before I share them with others for us to work on the plan together. My instructors also mentioned how I am a natural-born leader; and I think I can use this personality well as I establish my own company dedicated to helping out the community needing my assistance and services. The plan I have regarding my personal growth actually follows a particular pattern especially when it comes to making a definite form of personal development especially when it comes to improving the way I deal with others and the way I handle pressure all at the same time.
The first step to take into account is dedicated towards mastering the academic condition by which I understand the different theories and applicable operations related to how I am going to deal with different engineering cases later on. This means that I need to be highly serious on how I handle my current academic duties. This level of seriousness imposes that I need to become more careful on how I submit requirements and make sure that these works would retain a mark on the way I think about my professional duties later on. Not only that, I also need to make sure that my behavior towards work and duties are positive enough for me to be grounded on the desire to be an excellent worker and problem solver in relation to the cases that are to be presented to be in class [which will be the basis of the actual cases I would be handling in later years].
The second step would be dedicated towards knowing the requirements of the profession I am hoping to enter. One would be specifically dedicated on how a personal business ought to be managed. The current course I am taking in electrical engineering has but a few units dedicated to business subjects and nothing about them are dedicated to major subjects that involve critical management issues. Being involved in such cases later on might serve as a loop-hole that would cause me to lose my focus on the duties I need to deal with especially when it comes to dealing with critical situations that my clients might be involved in later on. These critical situations may actually cause serious problems that could also make it harder for me to deal with the serious business cases that I have to handle in my own established company.
The third step would be dedicated towards research on what actual situations and cases are actually being handled in the community to which I want to give my service to. This research will allow me to see what cases I need to get my hands on especially when it comes to defining the way I handle such cases of critical problems. Creating solutions for such supposed cases would help me become more prepared and competent in handling the real problems in dealing with the society's demands at present. This third step could actually give me a sense of distinction on how I am going to get through the challenges of dealing with client's issues later on in my professional aspect of growth.
These three steps would give me a better sense on how to embrace opportunities and how to handle particular hindrances to my professional development. It could be realized that somehow, there are going to be some hard o in the process of dealing with my goals, I ought to be prepared in handling such twists and turns and emerge victorious especially when creating meaning out of what I do in my profession. Part of my goal of establishing my own electrical engineering consultant and service company is creating a research group that would best provide a more definite sense of impact on the innovative approach of modern engineering [that basically follows through the concepts of sustainable living] hence empowering the capacity of the community I am assisting to become more productive especially when it comes to using electricity in a more sustainable course of operation. This research group would be dedicated to creating studies that would make it possible for creating effective systems that would best respond to the need of remote communities for better sustainable electricity resources.
As a supporter of sustainable living, my company would be dedicated towards determining a more definite course of improvement on how electric resources are best used with lesser waste especially when it comes to making use of the said resource from natural bases. The teams I would be working with would be dedicated towards making innovative resolutions that would best create a more responsive consideration on the major electric problems of the community. This way, my company would be able to work with agencies dedicated to the same goal, hence improving the way communities function with the constant attention given to how electric resources are used properly with controlled waste management therefore making the system more sustainable in nature.
Some might say that my goals are too much, or at some point even unrealistic. Nevertheless, I do not merely accept such criticism with negativity. Instead, I am using these criticisms as a source of inspiration to actually make the best out of what I gain from my academics at present and use such knowledge as a foundation for my future understanding of my profession; thus making it easier for me to connect to my prospected clients and beneficiaries later on. I believe that with full determination and good planning, there is no dream that is too high to reach; instead with being realistic enough with the steps I am going to take into becoming more effective in the profession I have chosen to master.
While there is a huge element of operating a business organization [as part of my goal], I do think that the other side of my dream dedicated to giving back to the company and pursuing innovative and sustainable way of using electrical resources available to the society now does give my dreams a lot more value. Noticeably, this desire to have a better value for the society gives me a better sense of myself and a higher respect for my being and the way I share my talent, skills and my profession for the betterment of the whole society. This goal in the next five years is sure to give me and the ones I am going to work with a better sense of what our purpose would be for the people we serve and the generation we hope to assist in understanding what sustainable electrical engineering is all about.
Time is precious
don't waste it!
Get instant essay
writing help!
Plagiarism-free
guarantee
Privacy
guarantee
Secure
checkout
Money back
guarantee
Get a Free E-Book ($50 in value)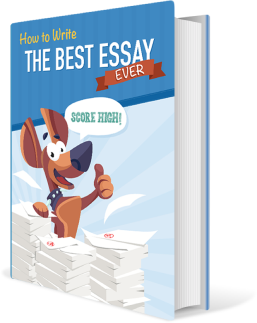 How To Write The Best Essay Ever!