Leftover Children, Essay Example
Pages: 3
Words: 946
Essay
This Essay was written by one of our professional writers.

You are free to use it as an inspiration or a source for your own work.
There are loads of things people talk about when mentioning China: the rapid economic development, the military power, and the tall buildings in the city. They sometimes talk about the government banning internet sites. Almost nobody mentions China's leftover children, though. The public should know about the leftover children of China. There are over 20 million of them, living in the countryside. Their parents are away, earning money. The lucky ones are left with relatives. Growing up without your parents is something that will define your entire life. Still, not many people look at the question of "leftover children" as a social issue that needs to be tackled.
The fact that missing parents for a long period of time causes lifelong trauma caused by is evident. According to Sawyer, a blogger at Ryot, many children are left to fend for themselves, and are not prepared to deal with adult life. Around 3 percent of children who are left back at home have no grandparents to look after them. They need to learn how to cope with earning a living, getting food, staying clean and safe. Something that is hard enough for grown-ups in rural China, as well. Often children are unable to defend themselves and fall a victim of violent individuals. They are also at risk of being subjected to sexual abuse.
While some authors claim that the parents who leave their children at home are responsible for their suffering. Others say that the government should step in. Human rights groups call for international charity organization involvement. However, the main problem is poverty, and it cannot be solved in only a couple of years. Leaving children at home is not a part of Chinese culture. Indeed, the Chinese culture is child-oriented, based on the traditional values and the government's one child policy. As Jenkins (2) confirms: "Chinese parents are highly involved in and have a great influence on their children's upbringing.". What, then, makes Chinese parents leave their kids to fend for themselves? The quest for a better life, or to escape from poverty and provide them with a better opportunity in life than they had? Chances are that the second explanation is more relevant to the situation.
According to Sawyer's blog article, a quarter of China's population has no access to drinking water. Further, there are 5 million children working, and 88 million people live on less than a dollar a day. That stated, it is evident that living without any chance to escape from poverty, apart from traveling hundreds of miles to work in the city makes parents decide to risk the mental and physical well-being of their children.
While the physical impacts of not being looked after by a grown-up are evident, little is known about how their abandoned status affects kids' mental health. Reports emerge from children committing suicide, but not only those who decide to take their own life are in distress. There are millions of them worrying about what to eat tomorrow, or whether or not they will see their parents again. Kids worry all the time. Remember when you used to ask your mom to leave the light on at night in case the monsters come out from under the bed? Those kids have much more to worry about. If they are lucky enough to have a grandparent to look after them, chances are that they are elderly and illiterate.
In June 2015, Dearden reported on a suicide of four siblings. The kids drank pesticide, and the older boy left a note: "today is the day to go". These children were living in a town, and their parents left them a debit card with money on it. They were not missing food or clothes: they missed love. Leftover children, however, are not Chinese phenomenon.
Eastern European parents leave their children with grandparents to earn more money in the West, and provide a better lifestyle for the next generation. Poverty is a curse, and it does not choose people. Parents of Syrian children traveling on rickety boats believe that they are risking their own lives and their families' for a reason. To have a chance to be free, get a job, and be treated as a human. No parent would put their children in danger without a good enough reason. However, all parents make mistakes. They can make the wrong judgment. And children – just like the four kids, aged 5-13 – will die. Poverty-struck communities and families need support. They have to be guided, helped, and supported by government agencies. If you leave a small child at home alone overnight in America or Western Europe, you get prosecuted, and the children are likely to end up in Foster care. Again, the West has a social net that is not provided by the Chinese government. If there were safe homes for these children to go to, their parents would possibly have arranged their care in another way. China's problem is not only poverty, but the fact that the government refuses to deal with social issues and take responsibility.
Social inequality will exist as long as work is located in the city, and the majority of the population lives in rural areas. The solution will not come tomorrow, but we – as responsible individuals – should start working on it right now, so no more children have to die.
Works Cited
China News. "China's 'Leftover' Children" China Daily. September 15, 2015. Web. News Report.
Dearden, L. "Four siblings 'kill themselves' after being abandoned by parents in China" Independent. June 13, 2015. Web. News Report.
Jenkins, A. "Chinese Culture and Parenting" Livestrong. May 25, 2015. Web. Study.
Sawyer, S. "You Need to Know About the Leftover Children of China" Ryot, 2015. Web. Blog post.
Time is precious
don't waste it!
Get instant essay
writing help!
Plagiarism-free
guarantee
Privacy
guarantee
Secure
checkout
Money back
guarantee
Get a Free E-Book ($50 in value)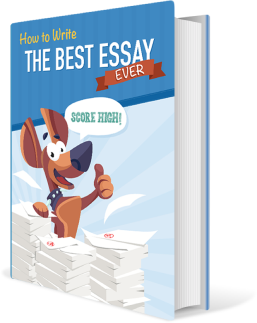 How To Write The Best Essay Ever!