Framework for Praxis, Essay Example
Pages: 7
Words: 1819
Essay
This Essay was written by one of our professional writers.

You are free to use it as an inspiration or a source for your own work.
Introduction
Nurses must continue to expand their objectives and demonstrate their ability to achieve optimal results in all areas of practice. It is important to address these concerns and to demonstrate that they are flexible and able to adapt to change in the workplace setting on a regular basis. It is necessary that nurses recognize that they represent a comprehensive framework to address nursing practice objectives that has a significant impact on patient care and related outcomes. Therefore, it is necessary to address these concerns and to recognize how this framework is integrated into every aspect of nursing practice. This type of structure, known as a praxis framework, supports the continued development of new perspectives in order to ensure that patient care is optimized, relationships with patients are positive, and the skills and techniques required to perform this role are updated and appropriate. It is important to identify the challenges and considerations of developing successful practice methods across all nursing specialties and to demonstrate the importance of new perspectives and approaches to encourage nurses to achieve their greatest potential. In psychiatric nursing, practice methods must be appropriate in order to effectively manage this patient population, many of whom face critical challenges that are difficult to treat. Therefore, the praxis of psychiatric nursing introduces many opportunities to promote expanded knowledge and an understanding of the primary theoretical approaches to patient care. The following discussion will consider these alternatives in greater detail and will emphasize the importance nursing praxis in addressing the needs of psychiatric nurses and their patients.
Overview of Praxis
Nursing praxis is defined as the "coming together of theory and practice" in order to approach patient care and treatment in a comprehensive manner that has a positive impact on patient outcomes (Rolfe, 1993). It is necessary for nursing theories and practice methods to be integrated in order to provide patients with the best possible outcomes to achieve optimal care and treatment at all times (Rolfe, 1993). The creation of a praxis framework is particularly useful for nurses because it reflects upon the issues that are most relevant in enhancing quality of care, conducting assessments to promote efficiencies, and the creation of strategies to increase knowledge and demonstrate the importance of patient care outcomes at all levels (Rolfe, 1993). Nursing theories are typically complex and intricate; therefore, they must be addressed in a manner that is consistent with specific objectives and approaches to ensure that nursing knowledge is expanded to include new perspectives and theories that are applicable to real life nursing situations (Rolfe, 1993).
Overview of Psychiatric Nurse Role
The role of the psychiatric nurse has become increasingly complex in recent years and demonstrates the value of expanded theoretical frameworks and knowledge in supporting increased knowledge of psychiatric principles and their impact on patient care outcomes. In advanced practice psychiatric care, for example, it is necessary to address the primary issues that are relevant within the mental health field and how nurses respond to specific patient care situations. From its earliest stages, psychiatric nursing has evolved from primarily a dispensing role into a prescribing and diagnostic role, whereby there have been significant advancements associated with patient care outcomes and the consideration of expanded mental health issues that require higher level attention and knowledge (Moller and Haber, 1997). These elements are critical to the success of patient care outcomes and the necessity for advanced practice psychiatric nurses in modern healthcare organizations (Moller and Haber, 1997). It is necessary to evaluate the challenges of psychiatric nursing due to the complex nature of diagnostic frameworks and treatments for this group of patients, but at the same time, recognize the importance of a combined role that captures a greater understanding of theoretical perspectives as related to practice needs (Moller and Haber, 1997). With this blended approach to psychiatric nursing, there is a greater opportunity to develop new strategies to improve diagnostic capabilities and treat patients with fewer complications and negative behaviors over time (Moller and Haber, 1997).
Ideological Influences
From a philosophical perspective, psychiatric nursing requires an effective understanding of the issues that often occur in this specialty area. For example, personal reasoning and self-awareness are essential drivers in developing practice methods for psychiatry patients that are fair, equitable, and appropriate for their diagnoses (Eckroth-Bucher, 2001). In this context, there are considerable challenges for nurses working with these patients in the form of value judgments; therefore, nurses must be self-aware and recognize how their values play a role in supporting their decision-making capabilities when working with these patients (Eckroth-Bucher, 2001). When psychiatric nurses recognize the scope of their roles, they are able to recognize the value of nursing relationships with their clients in order to achieve positive and meaningful results with all types of treatment (Eckroth-Bucher, 2001).
Theoretical Influences
Psychiatric nurses are essential contributors to the feasibility of comprehensive mental health services for patients. Within this context, it is observed that there are significant factors associated with caring and multidisciplinary approaches to psychiatric nursing that meet expectations (Barker et.al, 1999). A model of caring conveys the importance of grounded theory in order to accomplish the objectives sought through the expansion of new perspectives to support psychiatric patients (Barker et.al, 1999). Furthermore, it is evident that individual relationships between nurses and patients play an important role in expanding policies and strategies to support patients and preserve their wellbeing, even if these actions appear to be very difficult to sustain (Barker et.al, 1999). The efforts made by nurses to expand upon existing theoretical perspectives related to psychiatry represent a means of acquiring new forms of knowledge and an understanding of the issues that are likely to prevail throughout psychiatric nursing practice settings (Barker et.al, 1999).
Ethical Influences
Throughout psychiatric nursing practice, ethical approaches are achieved through a process known as moral deliberation, whereby there are significant issues involving psychiatric patients that require further discussion and collaboration (Abma, 2006). These elements are important because psychiatric nurses must continuously participate in moral and ethical decision-making regarding the best interests of their patients in their fragile state (Abma, 2006). These issues are relevant because they convey the importance of new challenges for nurses in order to make ethically responsible decisions that will have a positive impact on patients who are classified in this manner (Abma, 2006). When psychiatric patients are evaluated, nurses must play a critical role in this process and in determining how to best move forward with treatment as required to ensure that patient care is not compromised under any circumstances (Abma, 2006). Ethical decision-making in psychiatric nursing is difficult when patients are hostile or have committed acts of violence against others due to mental health concerns that have not been diagnosed or effectively treated; therefore, it is necessary to evaluate the role of the nurse in this process as a means of expanding knowledge so that ethical decision-making is appropriate and timely at all times (Abma, 2006). When psychiatric nurses make decisions or are impacted by specific factors that may compromise their moral decision-making capabilities, then it is important to demonstrate that their moral and ethical frameworks are not compromised and remain steadfast in their beliefs and their ability to provide quality patient care (Abma, 2006).
Utilization of Framework of Praxis
Integrating theory and practice within psychiatric nursing requires a greater understanding of the issues that are common to this nursing population, as well as the patients that are served. Theoretical perspectives must address the importance of new approaches to evaluate psychiatric patients that will also facilitate new diagnostic procedures and methods of treating patients. Psychiatric nurses often face serious challenges that are difficult to overcome; therefore, it is necessary to address these concerns in the context of their ability to be successful in achieving high quality patient care and related outcomes. The utilization of evidence-based practice methods is critical to the achievement of successful nursing-based objectives within psychiatric nursing units. However, these methods must also be addressed in the context of their ability to promote new strategies and support new objectives when required. Psychiatric nursing is a complex form of practice that requires many specific approaches to patient care and treatment. Therefore, evidence-based practice plays an important role in supporting the praxis for psychiatric nursing. Since this field poses many challenges to patients and to nurses, there must be an advanced practice approach in place in order to accomplish the tasks required to treat this population. In effect, it is necessary to address how evidence-based practice solutions might play a role in shaping outcomes for patients who require psychiatric care in one form or another. The contributions that nurses make to these practice objectives will go a long way in supporting effective patient care outcomes and in reflecting upon the theories that apply to psychiatric nursing practice.
From a praxis perspective, evaluating theories and utilizing them in psychiatric nursing involves the development of new frameworks to combine theoretical perspectives in order to promote efficiency and strength in all areas of practice. When theories are examined using real world examples, there is likely to be a greater understanding of these conditions and the role that they play in supporting effective patient care outcomes. Psychiatry is a delicate and challenging field for many reasons and requires a delicate understanding of the issues that are common within this practice setting. The removal of barriers to patient care and treatment are instrumental in enabling psychiatric patients to obtain treatment in a timely manner that will reduce symptom risk and support mental wellbeing so that the quality of their lives is improved and maintained for as long as possible.
Conclusion
A psychiatric nursing environment encompasses a number important issues in regards to achieving high quality patient care and treatment outcomes. It is necessary to evaluate the role of praxis in shaping psychiatric nursing and the advanced practice approaches to care and treatment. From this perspective, the praxis plays an important role in advancing the opportunities that are available to nurses in advanced practice settings involving psychiatric patients. These elements are also necessary in order to enhance the practice and achieve positive patient care outcomes. Nurses must reflect upon the needs of their patients and the role that they play in advancing praxis through the integration of theory and practice in different forms. It is the responsibility of nurses to examine these challenges and to take the steps that are necessary to improve patient care outcomes and address treatment objectives consistently and appropriately at all times in order to preserve psychiatric nursing practice.
References
Abma, T.A. (2006). Moral deliberation in psychiatric nursing practice. Nursing Ethics, 13(5), 546-557.
Barker, P., Jackson, S., and Stevenson, C. (1999). The need for psychiatric nursing: towards a multidimensional theory of caring. Nursing Inquiry, 6(2), 103-111.
Eckroth-Bucher, M. (2001). Philosophical basis and practice of self-awareness in psychiatric nursing. Journal of Psychosocial Nursing and Mental Health Services, 39(2), 32-39.
Moller, M.D., and Haber, J. (1997). Advanced practice psychiatric nursing: the need for a blended role. The Online Journal of Issues in Nursing, 2(1), retrieved from http://www.nursingworld.org/MainMenuCategories/ANAMarketplace/ANAPeriodicals/OJIN/TableofContents/Vol21997/No1Jan97/ArticlePreviousTopic/AdvancedPracticePsychiatricNursing.html
Time is precious
don't waste it!
Get instant essay
writing help!
Plagiarism-free
guarantee
Privacy
guarantee
Secure
checkout
Money back
guarantee
Get a Free E-Book ($50 in value)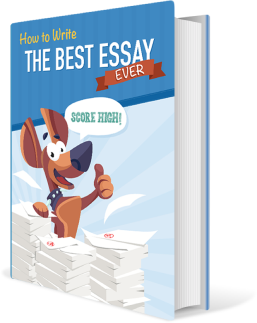 How To Write The Best Essay Ever!