Multisensory Integration, Research Paper Example
This Research Paper was written by one of our professional writers.

You are free to use it as an inspiration or a source for your own work.
Multisensory integration refers to the study of the manner in which information from various parts of the sensory modalities such as touch, sound, sight, smell, taste and self motion can be articulated within the nervous system (Calvert & Thesen, 2004). A combination of these modalities enables us to have clear and meaningful perceptions about certain objects and situations. Thus, multisensory integration has been deemed central in adaptive behaviors since it enables people to perceive coherently in terms of perpetual entities. Consequently, this study deals with the manner in which the different multisensory modalities interact and alter each other's processing.
Through this multi-modal perception, we can learn how people form valid, robust and coherent perceptions by simply processing the sensory stimuli from the various modalities. The brain forms the centre for sensory processing and is surrounded by many sensory stimulations through which decisions on how to categorize various stimuli created by events and objects emanating from the physical world (Calvert & Thesen, 2004). From this point, the nervous system can choose to segregate or integrate certain coincidental sensory depending on their degree of structural congruence.
Four characters have been known to formulate stimulus, these include intensity, modality, duration and location. The neo-cortex found in the human brain consists of parcellations, which process sensory input primarily from one modality to another. Example of these areas is the primary visual area, which deal with the low level stimulus (Conde et al, 2008). Must researchers attest that there are many and extensive connection that exists between among these, and are also linked to high association areas which further integrate sensory input from other modalities. Nonetheless, recent studies have shown that these multisensory effects also may occur in the primary sensory areas.
Various researches that engage both the electromagnetic and haemodynamic , offering temporal and spatial resolution have always provided converging evidence for the multisensory interactions both at the early and late stages of the processing. These trends suggest a flow of natural responses to the stimuli. The studies have also implicated certain areas of cross modal synthesis of various stimulus parameters such as space, time and identity. Below are some of the findings of these researches and experiments.
Studies of people's behavior have explored a number of conditions in which these cross modal interactions may take place. These have revealed that the key determinants of the multisensory bindings include the spatial correspondence and the synchronicity correspondence. For this reason, whenever there is occurrence of sensory stimuli simultaneously in the same place, then most of these often result to a single perception about the phenomenon. Concurrently, the studies have also shown that sensitivity to a visual stimulus is facilitated by a simultaneous occurrence of sound burst that occurs within the similar spatial location. The effect is different in cases where these stimuli are separated apart.
Similarly, in regards to these parameters of space and time, semantic congruence have also been known to be influenced by synthesis of these multisensory inputs. For instance, hearing an aircraft sound coming from the direction of a coming vehicle will not create an impression of a flying car. In addition, multisensory inputs about an object identity may be put together to create a perpetual outcome. In such a situation, the information emanating from both the visual and the auditory channels are often persuasive enough and their effects can lead to spatial and temporal disparity.
In an experiment to establish the role played by signal correlation in multisensory processing, Cesare Parise and the colleagues, embarked on an exercise where they asked people to localize certain beeps and flashes. During the exercise, the participants were made to sit in front of a wide screen from which images (blurred) and sounds (noise outburst) could be heard coming from different spatial locations. Also, in certain trials, only auditory or visual stimuli were presented and in others, both the visual and the auditory were presented. Significantly, on the combined audio-visual tests, the auditory and the visual could either or not be correlated (Planck Institute for Biological Cybernetics, 2007).
The participants were to give their report on the spatial position of the stimuli by gently moving a cursor, which was controlled by graphic tablet. The result of this experiment was that, the participants were observed to be more precise when the visual and the auditory streams were both presented together as compared to instances where they were done in isolation(Planck Institute for Biological Cybernetics, 2007). Relatively, the precision were observed to be much higher in cases where the visual and the audio streams had a correlation, and this was seen to closely approach the stipulated theoretical maximums.
From the above results, it is evident that humans normally combine the multiple sensory signals mostly when there is time correlation. Researchers conducted previously have pointed out evidence that optimal integration only takes place in cases where the brain is certain that the presented signals have common cause (Heinen, Hofmann & Heinen, 2010). Thus, these results clearly points out that the brain often use statistical correlation within the sensory signals to deduce whether they possess a common cause, and also if they give redundant info which needs to be integrated.
These research findings can be applied in the real world in a number of ways. For instance, it can help one pick useful and relevant information in a noisy environment. Many researchers have apprehended the ability of the brain to combine information that could be related from various senses, and then effective pick and classify the information according to their agency levels. This is very relevant and highly applicable in the normal life. The advantage of using this application is that it is simple and elaborate on its concepts.
Conclusions
The basis of this study was to expound on the manner through which multisensory modalities interact with each other in response to stimuli. The study revolve around sensory modalities such as touch, sound, sight, smell, taste and self motion. The brain has been observed as the central system where the information processing takes place and is surrounded by various stimulations, which largely affected the multisensory processing. The research has also identified space, time and identity as the key areas of cross modal synthesis in multisensory processing. Humans have been observed to only combine these visual and audio signals at times when there is time correlation. The findings of this research are relevant and can be applied in various sectors. One such was in noisy environments where the brain needs to pick only the information that will result in clear response (Heinen, Hofmann & Heinen, 2010). For instance crossing a street with many vehicles, the brain can be trained to identify both the visual and the auditory symbols and use them appropriately to escape any danger.
References
Calvert, G., & Thesen, T. (2004). ultisensory integration: methodological approaches and emerging principles in the human brain. Journal of Physiology, 1(3), 191- 205.
Conde, S., Macknik, S., Martinez, L. M., Alonso, J., & Tse, P. U. (2008). Visual Perception Part 2, Volume 155 Fundamentals of Awareness, Multi-Sensory Integration and High-Order Perception.. San Diego: Elsevier.
Heinen, A., Hofmann, M., & Heinen, A. (2010). Multi Sensorial Perception Of Music Incorporation With A Vibrating Rhythmic Mat. European Journal of Integrative Medicine, 2(4), 261-261.
Planck Institute for Biological Cybernetics. (2007, October 30). Main content of this page. Multisensory Integration. Retrieved November 19, 2013, from http://www.medica-tradefair.com/cipp/md_medica/custom/pub/content,oid,36185/lang,2/ticket,g_u_e_s_t/mcat_id,7812/local_lang,2
Stuck with your Research Paper?
Get in touch with one of our experts for instant help!
Messenger
Live chat
Time is precious
don't waste it!
Get instant essay
writing help!
Plagiarism-free
guarantee
Privacy
guarantee
Secure
checkout
Money back
guarantee
Get a Free E-Book ($50 in value)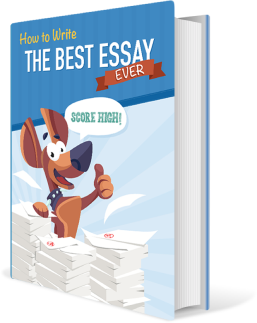 How To Write The Best Essay Ever!