Frankenstein: Chapters 11-21, Book Review Example
This Book Review was written by one of our professional writers.

You are free to use it as an inspiration or a source for your own work.
Chapter 11
In this chapter, Frankenstein's monster describes how he first encounters and experiences fire. "One day, when I was oppressed by cold, I found a fire which had been left by some wandering beggars, and was overcome with delight at the warmth I experienced from it. In my joy I thrust my hand into the live embers, but quickly drew it out again with a cry of pain. How strange, I thought, that the same cause should produce such opposite effects!" Because the creature has been forced to figure out things by himself, he must use deductive and inductive reasoning to figure out the properties of fire. The monster quickly progresses intellectually, moving from Neanderthal-like behavior to a more civilized way of existence. Through trial and error, the monster is able to uncover what he needs to survive in the wilderness and to follow his instincts when he is hungry, cold, or tired. It is also during this time that the creature begins to observe a family, which will help to shape his understanding of society and how it differs from nature.
Chapter 12
In this chapter, the monster observes the family and notices the incidental harm that he has caused them even though he has never interacted with them. It is interesting to see how the monster feels that he should contribute to the family, even though they do not know he exists. This family also helps the monster continue his self-education. In the previous chapter, he is learning how to survive, while in this chapter the monster is beginning to learn how to communicate, even though he has no one to communicate with. It is interesting to see how invested the creature becomes in the lives of the family even though he has no one to relate his observations to. However, through his anthropological observations, the monster is able to acquire a skill that his creator never considered that he would need.
Chapter 13
It is interesting to see the monster compare himself to the newly arrived Arabian girl. Like the monster, she is a stranger to the family and must learn to master their language before she can interact with them. It may be at this point that the monster begins to consider how the family would accept him as they appear to be accepting of foreigners. However, he also observes how society is constructed through Felix's instructions to the Arabian. "Every conversation of the cottagers now opened new wonders to me. While I listened to the instructions which Felix bestowed upon the Arabian, the strange system of human society was explained to me. I heard of the division of property, of immense wealth and squalid poverty; of rank, descent, and noble blood." With the introduction of a new person into the household, the monster is able to understand how different cultures come together and the steps that are taken in order for them to be able to function side by side. Also, it is also at this point that the monster observes the way that the family treats others instead of just observing how they interact among themselves.
Chapter 14
It is interesting to see how Safie's life, prior to finding the De Lacey's cottage, is very similar to the monster's. Due to the extenuating circumstances that forced her to flee her home, she found herself abandoned and alone. The monster narrates that, "the Arabian was left alone, unacquainted with the language of the country, and utterly ignorant of the customs of the world." It is interesting to note the political undertones of this chapter and how the De Lacey's were treated the French government before they found their way to Germany. It is also interesting to see how religion plays a part in determining one's social status and how Safie took the prospect of marrying a Christian into consideration because of the social and political implications that were attached to the religious affiliation.
Chapter 15
It is interesting to see how the monster begins to relate his condition, as an abandoned being, to the books that he reads. Through his continued self-education, and because he has no educational compass, he begins to rationalize that he is similar to the fictional characters that he reads about. He feels like he is similar to Satan for being cast out and abandoned by his creator, Dr. Frankenstein, while at the same time sees himself like Adam, the first being of his kind. The monster continues to ponder his existence and continues to feel alone. He states," no Eve soothed my sorrows, nor shared my thoughts; I was alone." It appears that the monster's yearning for companionship is only getting stronger and that his loneliness has gotten the best of him. This may also be the reason why he feels the need to finally interact with Mr. De Lacey. While Mr. De Lacey does not reject the monster based on his appearance, the monster soon realizes, after he is rejected by the rest of the family, that appearances play a major role in the acceptance of a person or creature.
Chapter 16
The monster's rejection by the De Lacey family forces him to retreat back into nature, but he is not able to find any comfort in his surrounding environment. He states, "Nature decayed around me, and the sun became heatless; rain and snow poured around me; mighty rivers were frozen; the surface of the earth was hard, and chill, and bare, and I found no shelter." Through these feelings and thoughts, it is evident that the monster not only feels rejected by the loving family that he admired, but also the natural world. While he was initially fascinated by the wonders of nature, he now feels disconnected from them. He is projecting his rejection by the De Lacey's onto nature and cannot find anything that ties him to the environment, leaving him with the realization that no matter how hard he tries, he will never be accepted by either world.
Chapter 17
This chapter presents Dr. Frankenstein with the dilemma of creating another creature to be a companion for the monster. The monster demands, "You must create a female for me, with whom I can live in the interchange of those sympathies necessary for my being. This you alone can do; and I demand it of you as a right which you must not refuse to concede." However, Frankenstein is hesitant to create another being because he foresees the future of this new species, and what is worse, he considers the possibilities that the monsters will not "quit Europe" as they have promised. It is ironic that Frankenstein is giving the creation of another monster so much consideration after the fact that he made a monster. He never took into consideration the damages that would be incurred on his creation and society before he first took on his quest to find a way to avoid death.
Chapter 18
In this chapter, Frankenstein begins to make preparations to creating a mate for his monster. Frankenstein claims that during the times when he let the thought of creating another monster escape, "I took refuge in the most perfect solitude." Unlike the monster's solitude which he detests, Frankenstein relishes being alone. It is also during this time that Frankenstein and the monster's lives begin to mirror each other. While Frankenstein is considering becoming engaged to Elizabeth, he also recognizes that he must create a mate for the monster. Furthermore, it is during this time that Frankenstein begins to look back to nature. Looking to nature gives Frankenstein the "tranquility to which I had long been a stranger." Frankenstein's comfort in nature helps to emphasize the stress and anxiety that he feels when thinking about creating a mate for the monster; if things that are natural calm Frankenstein, then his anxiety must be triggered by that which is unnatural.
Chapter 19
Spending time with Clerval gives Frankenstein insight into who he used to be. Frankenstein contends, that "in Clerval I saw the image of my former self; he was inquisitive, and anxious to gain experience and instruction." By recognizing Clerval's strength of character, Frankenstein highlights his own faults. He seems to admire Clerval for still being innocent and pursuing his dreams while not destroying who he is. However, Frankenstein only admires the strengths that Clerval embodies, but does not appear to try and get back to where he once was as a person. On the other hand, he continues his pursuit of creating another monster even though he knows the consequences of doing so. Instead of changing who he is and trying to get back to the character qualities that he admires, Frankenstein continues to move away from his former self and chooses to become a person that he no longer recognizes.
Chapter 20
A paradox arises as the creature tries to castigate Frankenstein after he has destroyed the second creature that he was working on. While the monster equates himself to Frankenstein and attempts to draw sympathy by telling him, "I have endured toil and misery: I left Switzerland with you; I crept along the shores of the Rhine, among its willow islands, and over the summits of its hills. I have dwelt many months in the heaths of England, and among the deserts of Scotland. I have endured incalculable fatigue, and cold, and hunger; do you dare destroy my hopes?" he also considers himself to be superior to his creator, who has been living a life of luxury compared to the monster. In this reversal of power the monster demonstrates that while Frankenstein has the power to create life out of death, the monster is able to put an end to life. Moreover, the monster makes it clear that if it cannot have a mate, then neither will Frankenstein and that both will be destined to be alone until the end of time.
Stuck with your Book Review?
Get in touch with one of our experts for instant help!
Messenger
Live chat
Time is precious
don't waste it!
Get instant essay
writing help!
Plagiarism-free
guarantee
Privacy
guarantee
Secure
checkout
Money back
guarantee
Get a Free E-Book ($50 in value)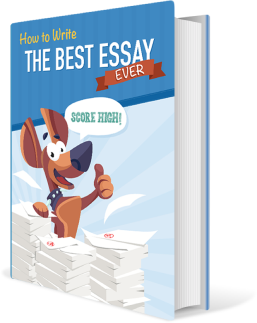 How To Write The Best Essay Ever!