Salt, Sugar, Fat, Book Review Example
This Book Review was written by one of our professional writers.

You are free to use it as an inspiration or a source for your own work.
The processed food industry is problematic to human health because it contributes to a variety of defects in the human diet. Not only are we not eating a sufficient amount of the nutrition that is necessary for us to achieve balanced diets, the foods that we overeat have the potential to contribute to the development of disease. The processed food industry is problematic because it generates a wide availability of these food products for affordable prices. Thus, even if individuals intend to eat healthy, they may be acquiring processed food because these alternatives are more cost effective. Furthermore, it is difficult to determine whether food is processed or not because the labelling is confusing. Unless a consumer has an advanced understanding of the meaning of ingredients that are used in food sources, it is challenging for him or her to determine whether what they are eating is processed and whether this will be detrimental to their health. An additional concern is that because these products are marketed so effectively, these are the products that consumers crave the most; as a consequence, processed foods are common in our diets are and reflective of many of the brands that we love. In "Salt, Sugar, Fat" Michael Moss calls attention to this health dilemma, discusses its relevance, and shows how we can avoid the health concerns that are triggered by these food sources.
Processed food is a relevant topic today due to its prevalence in our society. Commonly consumed processed foods range from our breakfast cereals to our bread to our meat products. It is challenging to avoid purchasing products that are not considered processed altogether because they are so common on the market. For an individual to be certain that the food they are buying is not processed, they will have to travel to an organic farm or specialty store that certifies their products as non-processed. It is important to consider that the prevalence of processed food is a social issue. It is more cost effective for companies to prepare processed food, and because their profits are driven through this method, it is more effective for us as consumers to have these products on our shelves. It is extremely challenging for low income families to purchase products that are not considered to be processed, because the manufacturing process is often more expensive and their customer reach is less significant due to this price.
An additional problem concerning processed foods is the increase in negative health effects that have been seen as a consequence of the increased use of these food products. Obesity and obesity related disease is on the rise due to the increased use of these goods. Not only is it important to consider that these products are preventing people from eating healthy, they are also preventing people from being able to support themselves with regards to their health care costs. The health costs of individuals with obesity and obesity related illnesses are at an all-time high, and eating processed food diets that are high in salt, sugar, and fat contribute to this problem. An increase in salt based diets are likely to contribute to hypertension, while an increase in sugar based diets is likely to lead to diabetes. The effects of these diseases contribute to irreversible damage in the body, which becomes problematic for those who are unable to control their symptoms. These disorders result in a diminished lifestyle and occasionally death.
Many peer-reviewed studies have been conducted to determine the relationship between processed food and health. In a study entitled, "Increasing consumption of ultra-processed foods and likely impact on human health: evidence from Brazil", ultra-processed and ready to heat foods contributed to the most significant health detriments observed among the study group (Monteiro et al., 2011). This is problematic because over the past three decades, people have largely abandoned the consumption of lightly and moderately processed foods to consume products that fall into this group. These products are considered to be high in energy, which is damaging to health when they are consumed in large portions because the nutrition content available in them cannot reasonably be used by an individual in a single day, unless their job responsibilities are highly labor intensive. Thus, processed foods are contributing to significant health risks.
There are many additional problems associated with the consumption of processed foods that go beyond the negative expectations that many health care professionals would have with regards to this topic. For example, a chemical known as melamine is thought to have negative impacts to human health, and is a common ingredient in processed foods (Lin et al., 2008). It has been named one of the primary reasons that such food is recalled; since it is no longer considered a food product, it has been banned by the FDA since 2007. However, it is plausible that similar substances are used to make processed food that have not been caught and still pose a threat to human health. An additional concern is that processed foods may not be sanitary because they have been noted to carry a series of foodborne illnesses (Reij et al., 2004).
The opinion that the author presents in this book are more consistent with the traditional knowledge that processed food is unhealthy. On the other hand, peer-reviewed literature appears to provide a more complete understanding of additional implications of eating processed food. However, the author adequately discusses key points related to the disadvantages of eating these food items, which are ultimately that they contribute to the development of disease. The availability and frequent consumption of such foods contribute to the increased incidence of obesity and obesity related disease in the modern setting. Therefore, while the authors opinion is correct, it does not reflect the totality of evidence that is available on the subject. It would have been beneficial for the author to have included a more complete understanding of the manufacturing process and decisions made in manufacturing and how these errors or intentional actions can contribute to the quality of the food that is being produced.
A present day health practitioner might best integrate this information into their practice because doing so will allow them to provide comprehensive health advice to their clients. Furthermore, this will allow them to target at risk individuals who are likely to become obese or who are currently obese and are at risk for developing hypertension, diabetes, and cardiovascular programs. It is necessary for health care practitioners to provide necessary information to their clients to help them understand how to avoid processed foods. This can be done by helping them identify which foods they consume are processed in addition to helping them find healthy alternatives to these choices. Furthermore, it is beneficial for health care practitioners to understand how to help these individuals integrate their new diet with exercise in order to prevent the development of disease symptoms before this becomes a threat to their health.
Overall, it is important for both people and health care practitioners to understand the implications of processed foods in the modern diet. Because they contribute to negative health impacts both in terms of nutrition and the lack of purity that is involved in the manufacturing process, it is better to rely on foods that are organic and are not created through these manufacturing processes. An increase of salt, sugar, and fat in the diet is harmful because many individuals do not typically have the ability to use all of this nutrition that they are consuming and as a consequence, it is stored as fat. It is therefore valuable for individuals to alter their diet in order to prevent themselves from needing to experience these detrimental health effects that are essentially irreversible change to the human body. I would therefore recommend this book not only to other individuals interested in the health care field, but also those that are concerned about their health and may be misinformed with regards to the food that they are eating. Since all people deserve to know the identity of the food that they eat and how it could impact their health, Moss' book sends an important message to the American public and to people around the world. It is beneficial for us all to heed the advice he presents.
References
Lin et al. (2008). Detection of Melamine in Gluten, Chicken Feed, and Processed Foods Using Surface Enhanced Raman Spectroscopy and HPLC. Retrieved from http://onlinelibrary.wiley.com/doi/10.1111/j.1750-3841.2008.00901.x/full
Monteiro et al. (2011). Increasing consumption of ultra-processed foods and likely impact on human health: evidence from Brazil. Retrieved from http://journals.cambridge.org/action/displayAbstract?fromPage=online&aid=7947991&fileId=S1368980010003241
Moss, M. (2014). Salt Sugar Fat: How the Food Giants Hooked Us. Random House Trade Paperbacks.
Reij et al. (2004). Recontamination as a source of pathogens in processed foods. Retrieved from http://www.sciencedirect.com/science/article/pii/S0168160503002952
Stuck with your Book Review?
Get in touch with one of our experts for instant help!
Messenger
Live chat
Time is precious
don't waste it!
Get instant essay
writing help!
Plagiarism-free
guarantee
Privacy
guarantee
Secure
checkout
Money back
guarantee
Get a Free E-Book ($50 in value)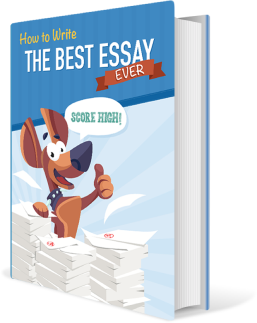 How To Write The Best Essay Ever!