Battle Cries: Black Women and Intimate Partner Abuse, Book Review Example
This Book Review was written by one of our professional writers.

You are free to use it as an inspiration or a source for your own work.
Contrary to popular belief, African American women experience domestic abuse more frequently than women of any other race in the country. In actuality, African American women endure partner violence around 2.5 times more frequently than women of other racial backgrounds, and at a rate that is 35% higher compared to white women. Due to the widespread perception that black women do not need support, it might be difficult for them to seek it. However, as Hillary Potter contends in Battle Cries: This myth about violence against Black women in relationships frequently makes it easier the need for African-American women to stand up and fight and exact verbal and bodily retribution on their abusers. As a group, black women have a lower likelihood to identify as "victims" and more inclined to take initiative as a result of this stereotype, according to Potter. Battle Cries is a shocking examination of the intimate partner violence experienced by African American women, the coping mechanisms used to deal with abusive relationships, and the immediate and long-term ramifications of the abuse. After conducting in-depth interviews with 40 black women, whose male partners had mistreated them, Potter's study explores the abuses and perspectives they had in common. In addition, it takes into consideration the differences in their circumstances based on socioeconomic status, levels of education, and age. Potter provides a distinctive and crucial perspective through which we may better comprehend this understudied yet pervasive societal issue by fusing her amazing results with black feminist theory and critical race theory.
Every socioeconomic class and racial/ethnic group is affected by intimate partner violence; no one is shielded because of their status. We discovered this via news stories (such as the most recent Rihanna Vs Chris Brown instance) and several scholarly articles and books discussing the scourge of domestic violence for over 30 years. However, why do data show that black women are more likely than women from other ethnic groups to face violence and death in their intimate relationships? In a thorough description of how black women manage, thrive, and free themselves from destructive and humiliating relationships, Hillary Potter's book Battle Cries offers some solutions.
The book is persuasive in its plea for redoubled efforts to address the prevalence of intimate partner abuse in the black community as well as the greater community, which has been well-documented. The book builds on the acclaimed work by Beth Richie (1996) to reveal black women's underresearched experiences and to explain how racial prejudice overlaps with gender inequality and class to define how they are categorized and regarded.
Potter's study expands on prior efforts to examine black women's resistance. It challenges the notion of "the Strong Black Woman" by employing a black feminist criminal paradigm and critical race theory. She contends that this preconception, although helpful in empowering black women to stand up for themselves in the face of horrendous abuse, also prevents women from receiving the benefits of culturally appropriate treatment. Potter goes on to show how "one-size-fits-all" crisis services fail to consider the context of black women's lives, including racial prejudice, economic hardship, and the controversial use of the justice system to punish the offender.
Potter's thesis, based on the women's compelling experiences, contends that they deploy "dynamic resistance" as a substitute for more rigid ideas of assault victims or abuse survivors. More than half of the sample members reported having suffered childhood abuse, and the theory takes into account how intersecting identities affect people's situations and decisions. It was clear that the chapter titled "Surviving Childhood" was the worst of the bunch. A substantial gender or race assessment is lacking from this chapter, despite the undeniable fact that the women's upbringings as black female children shaped their perspectives on their gender and race. The author's claims that "similarly, different women of color, such as Latinas and immigrant women (of color), may readily be categorized among Black women (20). This analysis undermines her case that black women's experiences are unique. The theory's inclusion of class distinctions also aids in explaining how and why black women leave abusive relationships, as well as, to some extent, how and why they manage while fleeing might not be an option. Even though very few black women in Potter's study were inclined to call the police to report abuse incidents, they did not take a passive stance. Instead, the women described their responses as strong and forceful, adopting a variety of tactics to fight back, such as "talking back," physical revenge, and, in a few instances, threats of lethal force against their partners.
In addition to economic constraints that put a strain on personal relationships and, to a lesser extent, alcohol or drug usage, Potter explores other risk variables associated with the prevalence of violence between intimate partners among black heterosexual couples. At the moment of the interview, only six of the women identified themselves as middle class. Still, the women did not think they were financially reliant on their violent spouses. Independent of ethnicity, other research has repeatedly found that impoverished women experience more intimate partner violence. The disproportionately high percentage of poverty among black people is most likely a contributing factor to the greater rate of intimate partner abuse victimization among black women. There is a perplexing lack of discussion of this aspect of the backdrop for the abuse, even though research participants' reports indicated that alcohol or drug usage frequently served to intensify the abuse.
The studies on IPV and its consequences on the mental, emotional, and sexual health of women of color revealed several recurring themes. First, IPV is linked to poor mental and overall health, eating disorders, and injuries (such as broken bones, face injuries, and brain traumas) ladies of color, Hispanic, and South Asian origin. Depression, suicidal behavior, post-traumatic stress disorder, poor mental health, and mood disorders have all been linked to IPV among women of color, especially African American descent. Finally, intimate partner violence has been associated with reproductive and sexual outcomes such as, among others, sexual risk-taking (e.g., multiple partners, low condom use), and a higher chance of HIV infection, among females of Hispanic and African American descent.
Fewer women from underrepresented groups have been included in the samples of this and other studies of IPV and clinical outcomes. Neither have they employed advanced enough statistical methods to disentangle the similarities and differences between the various racial and ethnic groupings. Many studies within ethnic groups have used samples composed largely of low-income ethnic minority women as they are more easily accessible in various clinical settings, hence confounding race/ethnicity with economy and other social factors that influence health.
References
Potter, H. (2008). Battle cries: Black women and intimate partner abuse. NYU Press.
Stuck with your Book Review?
Get in touch with one of our experts for instant help!
Messenger
Live chat
Time is precious
don't waste it!
Get instant essay
writing help!
Plagiarism-free
guarantee
Privacy
guarantee
Secure
checkout
Money back
guarantee
Get a Free E-Book ($50 in value)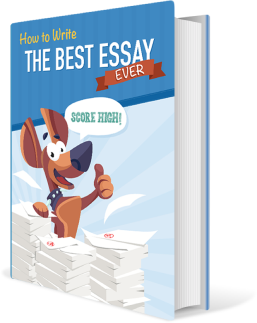 How To Write The Best Essay Ever!