Fresh off the Boat, Essay Example
Pages: 4
Words: 1134
Essay
This Essay was written by one of our professional writers.

You are free to use it as an inspiration or a source for your own work.
The paradigm-shifting show Fresh Off The Boat proffers one of the first portrayals of Asian-Americans living in America on mainstream television in the United States. It is a pioneering sitcom that delves into the lives of a Taiwanese family that moved to Orlando, Florida so that the patriarch of the family could run his own westernized steakhouse as a stepping stone to achieving the coveted American Dream. As such, the show has been lauded as an historic victory for Asians and Asian-Americans living in the United States who have hitherto struggled to be represented in the mass media.  The portrayal of the Asian-American experience in the United States has struck a chord with many Asians and Asian-American families and has been propagated by various Asian and Asian-American voices. While the show has appealed to a popular audience, it nonetheless must be criticized for how it not only represents Asians living in America but how the concept of family is discursively portrayed. Moreover, Thailand is discursively represented in a wholly confounding and confusing manner. Because Fresh Off the Boat is one of the first mainstream media representations of Asian-American individuals, families and cultures, it unequivocally shapes the perceptions of Asians and Asian-Americans for a protracted period of time. In this particular case, the show will have an enduring impact on the representation of Chinese and individuals who come from Taiwan.  Indeed, this show limns an image of America and what makes a family truly American.
The show features a primarily Asian and Asian-American cast and assesses the childhood of Eddie Huang, the protagonist, who is a restaurant entrepenuer who began his life in America as a Taiwanese immigrant in Florida. While this show emerged as merely another typical family sitcom on ABC 7 that lacked real innovation, Asians and Asian-Americans living in the United States have viewed it as paradigm-shifting in terms of media representation of Asian Americans in western media because it marks the first time that an Asian or Asian-American family has been invited to become the focal point of a western sitcom. Indeed, Asian-Americans have hitherto been largely excluded from mainstream American television, which is why many television networks have made a conscious effort to create space for them within media, thereby finding currency in subaltern representation. This show is based on the memoirs of a true-life story of Eddie Huang, who published a memoir in 2013  about his life experiences in the United States,
Fresh Off The Boat moves the lived experiences of Asians and Asian-Americans living in America from the periphery to the center, thereby cultivating the interest of television executives and audiences to actually watch and pay attention to Asian cultures and Asian-American actors. Asian-American actors hardly receive the opportunity to become the first or second lead in televisions or movies, which is a manifestation of the various barriers that Asian-Americans faced within the current industry. Asian-Americans are the fastest growing group in the United States today, which attest to how profoundly American demographics has shifted in addition to perceptions of mainstream media producers. Moreover, Asian purchasing power has also profoundly expanded, which means that representation of Asians and Asian-Americans has vastly proliferated. Interestingly, the show producers have been deplored for the title of the show itself, as many view it as racist in itself. The discursive choices, however were made by the show's progenitor as a means of reclaiming the pejorative phrase rather than perpetuating the racist intimations. The satire so evident in the show merely represents an attempt by producers to reclaim the slang, thereby functioning as a mechanism to sell hegemonic culture with images that society at large is saturated with on a quotidian basis such as the emasculated male.  As such, despite its cultural intentions, Fresh off the Boat  invokes stereotypes through satire as a means of exposing the pervading stereotypes that continues to hamper American society today despite conscious efforts to eschew such a methodology. Doing so ultimately perpetuates the very stereotypes that writers seek to debunk, thereby falling short of what the show aims to do. Indeed, it is quite difficult to balance both mass-market appeal and a certain cultural point of view vis-à-vis a sitcom that can either perpetuate intellect or ignorance. It is important for the audience to be able to discern what the progenitors and writers intend to convey through satire and comedy.
This show portrays nontraditional, American family structures, yet still conveys cultural idiosyncrasies. It satirizes salient stereotypes linked to Asian families adapting and acculturating into U.S. society. The show emphasizes the reality that Asian families and nuclear households are made up of the extended kinship rather than just the nuclear family within western society. The wife and husband are monogamous and therefore fulfill the idealized version of monogamous marriage patterns. However, the family dynamics appear quite business-like rather than companionate, which reinforces societal perceptions regarding the lack of affection of non-white cultures, especially eastern cultures that traditionally promote arranged marriages that function as business transactions. While the motive for the portrayal of family in Fresh off the Boat intends to expose American attitudes and ignorance towards various eastern and Asian cultures, it nonetheless reinforces and reproduces hegemonic western stereotypes by poking fun at the very notion of the extended family living under one roof as in itself quite un-American. The presence of a diverse family structure at the center of a mainstream American sitcom nonetheless reflects the demographic composition of American society today (Nussbaum, 2015).
Fresh Off the Boat retains great promise to appeal to a broader audience while debunking ubiquitous stereotypes  about Asians and Asian-Americans that persist in publish discourses today. While the show retains the capacity to convey the cultural perspective of Asian-Americans within modern America, it must elide any pitfalls in which stereotypes and cultural idiosyncrasies are underscored. Scenes of Eddie's mother stressing her frugality when it comes to running the family restaurant merely perpetuates pejorative images of Asians and Asian culture from the perspective of mainstream America.  Unfortunately, at times the show appears to be a sanitized version of immigrant life in America, thereby selling out to a mainstream audience that elides scenes of parental whipping in favor of comedic stereotype perpetuation. What Fresh Off the Boat has the potential to accomplish is the ability to debunk the stereotype of Asian men as impotent, effeminate, nerdy, and passive. As such, various scenes of the show reveal that Fresh Off the Boat has not yet become a watershed, paradigm-shifting show in which the master narrative about Asians and Asian-Americans living in America is thwarted. Nonetheless, it opens the door for Asian-Americans to gain a foothold in American culture, granting them a space to assert their own identity and articulate their lived experiences in a place that they are rendered subaltern.
References
Fallon, K. (2014). Black-ish is the new Modern Family. The Daily Beast. Retrieved September 13, 2015 from http://www.thedailybeast.com/articles/2014/10/01/black-ish-is-the-new-modern-family.html
Nussbaum, E. (2015). Funny families in Fresh Off the Boat and Black-ish. The New Yorker. Retrieved September 13, 2015 from http://www.newyorker.com/magazine/2015/03/09/home-   cooking-television-emily-nussbaum
Time is precious
don't waste it!
Get instant essay
writing help!
Plagiarism-free
guarantee
Privacy
guarantee
Secure
checkout
Money back
guarantee
Get a Free E-Book ($50 in value)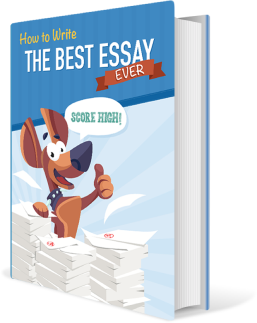 How To Write The Best Essay Ever!