Mealtime Behavior, Research Paper Example
This Research Paper was written by one of our professional writers.

You are free to use it as an inspiration or a source for your own work.
Abstract
It is most often said that the attitude of children towards food as they undergo the younger years would play a great role on how they view and respect food later on. Their capacity to gain a better understanding of what food is through a better established culture on how they ought to view eating as part of their daily lives would define so much of how they grow into the process of proper, healthy eating habits that would help well in establishing good health for them in the coming years as they face maturity. In this discussion, a better understanding of what good mealtime attitude at an early age could actually make upon the overall growth process that one takes into account especially in consideration to the proper establishment good and healthy attitude among young individuals as they embrace a better way of viewing food and its relation to good health.
Mealtime Behavior during Early Childhood Years
Young children are naturally mischievous especially when it comes to food intake. Most often than not, they love to play with what they have to eat [especially because play Is a natural way of expressing themselves as young thinkers]. Noticeably, it could be understood that when it comes to dealing with eating issues among children under the age of five, it is most likely that parents often give up thus leaving children towards doing what they want just so to avoid the possibility of facing pressure and stress accordingly. However, when it comes to dealing with such issues, it is imposed by psychiatrists that the consideration over the culture of the youngsters ought to be given proper attention to. Setting aside all the silly attitude of children towards food is what makes the problem even harder to deal with as the children age.
Psychiatrists have found out that starting early at the age when the child first takes in solid food. Reestablishing a more beneficial process of determining food culture is rather important especially when it comes to helping young children understand the role of proper and healthy eating habits [especially as to how this would benefit them fully as they grow] (Fletcher, 2015). It could be realized that through time, the collective research that were taken into account by psychiatrists basically give attention towards how distinct assumption of developments among children as young as two years of age are given proper and assumptive process of support that they need in order to understand the concept of what good food is and how it should be a part of the overall culture of a child as he ages.
Among the most efficient sense of understanding the issue [apart from the condition of development that children are expected to take into account] is the ways by which parent are able to establish proper perception on what food is and how it should be treated as a form of sustenance. Part from establishing a healthy family lifestyle in consideration the role of food in good health is the creation of proper food culture among family members. The children are expected to become more extensively connected to their food culture when they see their parents and other older members of their family to have the same culture in relation to their own food choice (Fletcher, 2015). Psychiatrists often call this as brain training. Once the children are accustomed to proper assumption of good food, they often develop a personal understanding of eating good food as part of their daily regular activities.
However, as psychiatrists point out, establishing such good food culture calls for determination and focus. Parents, in particular, need to be very careful with the way they handle food processing and establish eating habits at home. When available food resources that are found at home are most often the instantly prepared food choices, branded junk foods and beverages with high sugar-content [just so to provide what the children likely long for], then they would develop a culture towards food intake that is more related to comfort and diving into the insistent desires of responding to the demands of taste without necessarily taking into account the need of these choices to be healthy in nature.
The research procedures taken into account in order to collect needed data to make sure of the validity of the claims take on an observation-based experimentation. The sets of data collected were then interpreted and are believed to provide a more distinct sense of how family food culture affect the overall thinking process of young children especially as they engage in making their own food choices as they leave home and engage in more socially-defined connections [like in school or in their friends' homes].
Overall, the current condition of developed researches regarding the mealtime attitude of children shows how good parenting affects the overall developing perception of young children towards food intake. Considerably, it could be understood that it is through the determination of parental effect on how children are able to make connection between familial culture on food and its correlative distinction on how they themselves would view food as part of the personal choices they make later on as they age (Eliassen, 2011).
Through the years, establishing better food culture among young children at such an early age does create properly developed understanding among young individuals as they make their own food choices. This culture is taken into account to have a direct impact on how a young person develops towards following a healthier lifestyle. The food choices taken into account by children at such a young age have been determined to have huge dependence on how parents actually view their own personal food culture (Eliassen, 2011). Through time, it has been realized that following such a pattern of well-developed culture among young children actually makes a more distinct sense of realizing what healthy living is all about and how it could be used to strengthen the capacity of a person to lead properly defined personal health based on proper food choices.
When young children are presented with better health choices at such an early age, they are able to become more capable of seeing the real value of food beyond comfort and response to taste-bud demands. It could be realized that somehow, children have become more accustomed to realizing the value of food based on media presentations [especially that they are more prone towards watching television; as their primary baby sitters]. Considerably, it could be noted that proper guidance and determined assumption of better food culture among familial members would create a more defined sense of good and healthy food culture among young children even towards the years of ageing.
References
Fletcher, J. (et al). Building Mealtime Environments and Relationship: An Inventory for Feeding Young Children in Group Settings. http://www.cals.uidaho.edu/feeding/pdfs/BMER.pdf. (Retrieved on September 14, 2015).
Eliassen, E. (2011). The Impact of Teachers and Families on Young Children's Eating Behaviors.https://www.naeyc.org/files/naeyc/Eliassen_0.pdf. (Retrieved on September 14, 2015).
Stuck with your Research Paper?
Get in touch with one of our experts for instant help!
Messenger
Live chat
Time is precious
don't waste it!
Get instant essay
writing help!
Plagiarism-free
guarantee
Privacy
guarantee
Secure
checkout
Money back
guarantee
Get a Free E-Book ($50 in value)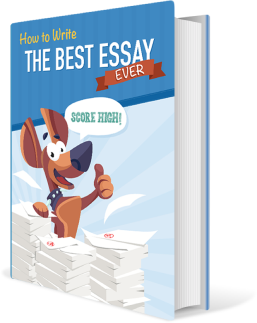 How To Write The Best Essay Ever!