Fun Home, Essay Example
Pages: 4
Words: 1140
Essay
This Essay was written by one of our professional writers.

You are free to use it as an inspiration or a source for your own work.
The spectrum isn't a single entity. To define sexuality, humans have come up with more than 100 scales that fall somewhere between complete homosexuality and complete heterosexuality (Picket, p 73-86). As a result of his homosexuality, Alison's father, Bruce, appears to be retreating from the universe rather than living in it. Homosexuality was frowned upon during Bruce's lifetime. With his family cut off, his only way out was to isolate himself (Picket, p 73-86). To make matters worse, Alison chooses to mix the world outside her window with the one she imagines herself to be living in. Alison and Bruce have a distant relationship. Even so, when discussing literature books, they appear to have a more intimate relationship. As a result, every key event in this work, including the revelation of the characters' sexual identity, is referenced in this memoir. The essay will provide critical analysis of the narrative quoting some of the examples, especially the homosexualities activities (Picket, p 73-86).
In his book, "the history of homosexual" expressions of love ar,e relevant to a broad variety of historical subjects, including social, religious, and governmental ones. Th From the beginnings of Asia and Europe to our day, the history of same-sex partnerships covered (Picket, p 73-86). The book explores a wide range of religious traditions, from those who have accepted or even encouraged same-sex relationships to those who have outright forbidden it. Gay rights movements and the legal handling of homosexuality are major topics of attention. Additional entries for various nations and areas provide succinct reviews of how same-sex relationships have been perceived and treated throughout the world (Picket, p 73-86). There is also coverage of international law court rulings and evolving norms. Despite the fact that Bechdel's work appears to fit neatly into constructivist theory, the work lends itself to multiple interpretations, an intrinsic element of deconstruction that permits readers to detour into feminist, queer, or Marxist thought. Using a purple cup to rinse her, Bechdel recalls one of his father's most unforgettable moments (Bechdel, p1-80). According to Bechdel, her mother washed her a lot, although she doesn't think they're particularly memorable. Bechdel's book is excessively focused on her connection with her father (Bechdel, p1-80). It overlooks the importance of other family members. Bechdel's focus on her father gives the impression that he's the only one in the family who impacted her development. Quite the opposite, I feel that every one of the people she encountered was as significant.
Bechdel's courage in embracing her sexuality in the public eye is laudable. Despite her father's best efforts to keep her from coming out as gay. To overcome her parents' challenges, Bechdel works hard. Furthermore, since most of society's members do not accept homosexuality, living such a life is very tough (Bechdel, p1-80). The community did not accept transgender (Bechdel, p1-80). That's why I believe Bechdel utilized the comic to teach society that it's important to respect the uniqueness of people. It is also vital that each individual recognizes their creative process. We all can't act the same way because of our differing personalities and personalities. Despite conflicting accounts, Bechdel is certain that her father took his own life. Transgender issues, similar to her father's, were a factor in his death, according to Bechdel (Bechdel, p1-80).
Bechdel cleverly incorporates elements from other works of literature into her own. Among other things, he discusses the Icarian activities in the first two pages. As part of the competition, players must balance one another on their backs while lying on the floor as in a circus act. Icarus and his dad are the inspiration for the game's name (Bechdel, p1-80). As a result of Icarus disregarding his father's caution, his wings melted. After flying too near the sun, the author's father is depicted as Icarus, who plummets to his death. For the author, using Icarus means borrowing from other works. By contrasting his father to Icarus, the narrator conveys a grim sense of humor. Let it be known that his father died in a suicide-related accident (Bechdel, p1-80).
One of structuralism's fundamental tenets is that the universe is discursively produced, meaning that there is no underlying core or nature that informs one's production, whether it be action, presentation, or style, and that one views the world via binary opposition and discourse (Bechdel, p1-80). As a result, "Fun Home" features several locations where the author had a hand. The story's good and bad parts are highlighted in the above critical comment. Alison is an example of someone who rises to the challenges she faces and overcomes them when it comes to society. Alison's father's death was tragic, but it didn't break her (Bechdel, p1-80). She's received a lot of negative attention since stepping out as a lesbian, but she's made it through.
Works cited
Bechdel, Alison. Fun home: A family tragicomic. Houghton Mifflin Harcourt, 2007. 1-80
Pickett, Brent. Historical dictionary of homosexuality. Rowman & Littlefield, 2021. 73-86
Time is precious
don't waste it!
Get instant essay
writing help!
Plagiarism-free
guarantee
Privacy
guarantee
Secure
checkout
Money back
guarantee
Get a Free E-Book ($50 in value)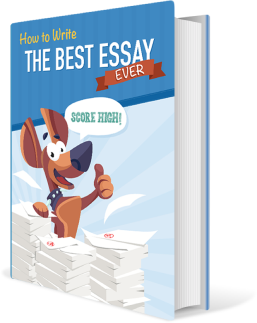 How To Write The Best Essay Ever!