Home
/
Research Paper
/
Fundamentals of Anatomy and Physiology for Student Nurses, Research Paper Example
Fundamentals of Anatomy and Physiology for Student Nurses, Research Paper Example
This Research Paper was written by one of our professional writers.

You are free to use it as an inspiration or a source for your own work.
Introduction
This essay discusses the functions and disease conditions of two important organs in thebody. They are the thyroid and parathyroid. Specifics include the A, normal unction; B, pathophysiology; C, continue discussion on pathophysiology and D,discussion of nursing interventions that could be initiated for conditions in each gland and why Information that could be given to patient and family. These are ascriptions of the glandular function and dysfunctions. The essays concludes with as patient teaching intervention of the glandular irregularities
Discussion of thyroid and parathyroid glands (ABCD)
Thyroid gland
Normalfunctions.
The thyroid is one of the largest endocrine glands in the human body. It is located in the neck region below the Adams Apple. Importantly, it controls of well the body appropriates energy use
in the body regulating how it is effectively utilized in cells, tissues and organs. This organ also makes proteins, regulates sensitivity to hormone levels and produces thyroid hormones. They are thyroxin (T4)  and triiodothyronine(T3).Triiodothyronine(T3), is the more active of thyroid hormones produced in the body. These two hormones are synthesized by iodine and tyrosine Calcitonin is also produced by this gland and the hormone is responsible for regulation of calcium levels. Essentially, thyroid stimulating hormones produced by the pituitary gland regulates the production and function of these hormones(Longo, Fauci, Kasper, Hauser,
Pathophysiology (Hypofunction)
The thyroid gland is affected by numerous diseases including hypothyroidism, hyperthyroidism. When the thyroid stimulating hormone (TSH) acts on the follicular cells Tg is reabsorbed. At the same time cleavage from iodinated tyrosine inTglysosomes create T3andT4. One atom of iodine is missing from T3..Under secretion of thyroid hormones are manifested as abnormal weight gain, baldness, cold intolerance and slow heart beat (Longo et. al, 2012).
Continue discussion on pathophysiology (Hyperfunction)
Cells that are created in the brain are often targets of T3andT4since they are significant properties in maturing the fetal brain. Besides, two important transport proteins have been discovered as essential toT3andT4 travel through brain cells. They are OATP1C1 and MCT8 respectively.T4expresses a number of non genomic actions. These actions are stimulated by liganding hormone to intranuclear thyroid receptors, which starts at the plasma level within the cytoplasm of brain cells. Thyroiditis, hyperthyroidism, hypothyroidism and cancers in the gland occur with altered thyroid physiological activity(Longo et. al, 2012)
Hyperfunction of the gland distinctly reveals that too many hormones are produced. Doctors discover that it may be one nodule creating the excessive production of hormones. Manifestations are increased heart rates, excessive sweating, tremors, muscle weakness, weight loss, diarrhea and loss of appetite. The initiating of hyperfunction is due to Graves's disease (Longo et. al, 2012).
Discussion of nursing interventions that could be initiated for conditions in the thyroid gland and why.
Nursing interventions that could be applied to the thyroid gland functions and dysfunctions are twofold encompassing prevention measures and curative approaches. With respect to prevention health promotion interventions regarding nutrition necessary for maintaining thyroid functions, ought to be taught at forums where people are gathered for various purposes such as churches and community activities. It is important because glandular dysfunctions can affect other major organ systems in the body.Therefore, education is the perfect health promotion and curative approach from a nurse's functionality(Doenges & Muir, 2013)..
(b)Information that could be given to patient and family.
Families should be offered information pertaining to recognizing if they have a hyperactive or underactive thyroid gland, also measures, which are taken to correct the dysfunction (Doenges & Muir, 2013).
Parathyroid gland
The parathyroid endocrineglands are four structures found in the neck region of humans and a few other mammals. They are located at the back of the thyroid gland. These glands emerge from the epithelial lining of the third and forth brachial pouches. The main function is to regulate calcium and phosphate levels in the human body to regulate muscular and nervous system functions. This function is accomplished through secretion of the parathyroid hormone (Peale & Nair2013).
Pathophysiology (Hyperfunction)
Parathyroid dysfunctions are divided into two categories over secretion or under secretion producing states of hyperactivity and under functionality. When oversecretion occurs the patient/client complains of bone pain and tenderness due to increases in the reabsorptiion of calcium in the bone. Since there is increased reabsorptiion of calcium and circulation in the blood stream hyperparathyroidism also manifests as hypercalemia. Benign proliferation of chief cells in one glad creates over secretion of parathyroid hormones. Renal disease could also be a major factor for the development of
Continue discussion on pathophysiology (Hypofunction)
Scientists have regarded this dysfunction as being linked to damage to the gland or diminished blood supply.DiGeorge syndrome is considered another predisposing factor for the irregularity. Résistance to parathyroid hormone activity in the body is another etiological evidence for the occurrence. Both chief andoxyphill cells play a significant role in maintenance of normal parathyroid hormone levels and function in the body. While the function of these cells are unclear more research is being conducted to acertain their participation the pathophysiology of both hyper/hypo parathyroidism(Peale & Nair, 2013).
Discussion of nursing interventions that could be initiated for conditions in each gland and why
Dysfunctions of the parathyroid gland significantly affect bone integrity as well as manifest a hypocalcaemia,, which is a serious medical emergency. The first approach by a nurse is encouraging clients to take medications ordered to control hyperthyroidism. While the nurse is not a nutritionist an intervention advise on eating foods with less calcium would be helpful in keeping the calcium levels normal (  Doenges& Muir, 2013).
Information that could be given to patient and family
Information which can be shared with family and the patient pertains to the condition itself. When they understand important features of the condition it is easier to gain their cooperation in management of the disorder (Doenges & Muir, 2013).
Conclusion
What essential information would you teach the patient?
The teaching would encompass a health education module outlining disorders of the thyroid and parathyroid endocrine glands. The disorders will be classified under three headings, normal functions, hyper and hypofunctions. They will be delivered in the form of a booklet with pictures of the organs and their positions in human body. The nurse would be equipped with a booklet and so wil be the patient. During the teaching the booklet will be reviewed by the patient and he/she will be allowed to ask questions for clarification.As part of the evaluation process the nurse will in concluding ask the patient to offer an understanding of the information
References
Doenges, M.,& Muir, A. (2013).You're listening to a sample of the Audible audio edition.
Learn moreNurse's Pocket Guide: Diagnoses, Prioritized Interventions  and Rationales.FA Davis
Google Images ( 2015). Thyroid Gland. Retrieved on October 8th, 2015 fromhttps://www.google.com/search?q=parathyroid+gland+images&biw=823&bih=443&source=lnms&tbm=isch&sa=X&ved=0CAYQ_AUoAWoVChMI68e38sO0yAIVyo8NCh2YEwtG&dpr=1.75#tbm=isch&q=thyroid+gland+images&imgrc=FEJOyKDSHl3lBM%3A
Google Images (2015). Parathyroid glandRetrieved on October 8th, 2015 from. https://www.google.com/search?q=parathyroid+gland+images&biw=823&bih=443&source=lnms&tbm=isch&sa=X&ved=0CAYQ_AUoAWoVChMI68e38sO0yAIVyo8NCh2YEwtG#imgrc=mi1NTavbU4guMM%3A
Longo, D. Fauci, A. Kasper, D. Hauser, S. Jameson, J., &Loscalzo, J. (2012). Harrison's Principles of Internal Medicine (18th ed.). New York: McGraw-Hill
Peale, I., & Nair, M. (2013).Fundamentals of Anatomy and Physiology for Student Nurses(1st ed). Wiley-Blackwell Nursing: Assignment 4 thyroid papathyroid
Stuck with your Research Paper?
Get in touch with one of our experts for instant help!
Messenger
Live chat
Time is precious
don't waste it!
Get instant essay
writing help!
Plagiarism-free
guarantee
Privacy
guarantee
Secure
checkout
Money back
guarantee
Get a Free E-Book ($50 in value)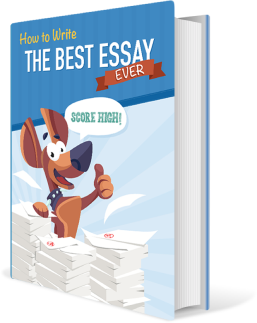 How To Write The Best Essay Ever!