Gender and Sexual Identity, Reaction Paper Example
This Reaction Paper was written by one of our professional writers.

You are free to use it as an inspiration or a source for your own work.
The readings about gender as something we do not something we are surprised me. Then I began to think about my own experiences. I went to an all-boys military school growing up. Wilchins says gender is a "system of meanings and symbols" (25). Thinking about it I realize that this was true at my school. Even the fact that it was an all boys school sends the message of separating people into two different genders (24-26). And it being a military school is another part of this too: there were no all girls military schools, only for boys. This gives the message that the military is something for males more than females. Something that if woman are allowed to do. They do not do as much as men or as well: it is mostly the men that enroll in the military. This makes the military a more "masculine" thing (Meyer 17).
The values in the military school were part of this too. For example, being physically fit and athletic, these things were valued very much. Meyer talks about how children are taught to act masculine or feminine (18). This was very true at my school, because the instructors would call us "girls" or say that we were gay if we did not complete exercises well. So this is an example of punishing people for not acting enough like their gender (Wilchins 25-26). Overall the school emphasized things that were competitive and aggressive, as well as rigid and disciplined: we learned how to march, how to stand at attention, how to use firearms, and things like that. For recreation we played competitive sports like football. These things are all examples of how my school made us be "masculine" because we were all perceived as being male and therefore should be "masculine" according to society.
I said that we were called "gay" or "girls" if we did not do very well with exercises. All three of the authors talked about this kind of thing. Holmes and Cahill talked about how GLBT youth are more likely to be attacked in schools and they have to experience a lot of antagonism from other students and even from teachers (68-70). In my culture and in my school especially, being gay was not something that was tolerated very well. This is reflected in the idea that being called "gay" for not doing exercises well enough, this was interpreted as an insult and was meant like this. It was supposed to shame us to be better in order to get the approval of our instructors and it largely worked.
Thinking about it now. I realize that this school limited me and not just with military discipline. It limited me because it taught me that certain things were "masculine", like the military, firearms, competitive sports, and being athletic and very physically fit. Wilchins talks about this too. How gender can limit the identity and expression of anyone: because it tells them what to be and what to do (26-27). And this is why "queer" people are simply people who "break the rules" for the gender they have been assigned by other people in society (27-28). So this is an example of how people in society tend to enforce gender. By punishing people who do not comply and go along with what they are "supposed" to go along with for their assigned gender identity.
And too, at my school there was the idea that "masculine" and heterosexual, these things were preferable to "feminine" and homosexual so that being a heterosexual man was best, better than anything else. So it is not only that gender sets us apart from each other. But also that it privileges some of us over others, so that some people, men specifically, have more opportunities and more power than women. And LGBT people often face harassment simply for being who they are. All of this helps me to see how we tend to perform gender as a system of meanings. As the readings say. So gender is a language and it cannot simply be reduced to biological sex: it is something that people make in society, something that people actually do. My all boys military school was a good example of this because it forced us to be a certain way with regard to gender and this made us speak the language of gender.
Stuck with your Reaction Paper?
Get in touch with one of our experts for instant help!
Messenger
Live chat
Time is precious
don't waste it!
Get instant essay
writing help!
Plagiarism-free
guarantee
Privacy
guarantee
Secure
checkout
Money back
guarantee
Get a Free E-Book ($50 in value)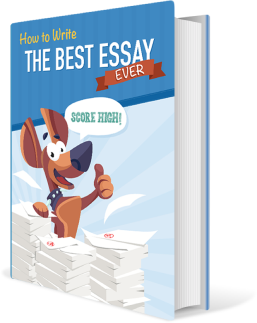 How To Write The Best Essay Ever!