Gestalt Therapy & CBT, Research Paper Example
This Research Paper was written by one of our professional writers.

You are free to use it as an inspiration or a source for your own work.
Gestalt therapy is a form of psychotherapy that focuses on an individual's ability to implement personal responsibility. This clinical method was established by three independent researchers by the names of Fritz Perls, Laura Perls and Paul Goodman in the decade following 1940 (Brownell, 2010). Rather than focusing solely on the past experience of a patient, gestalt therapy focuses on the present moment, allowing negative behaviors to be correlated to the events that are currently happening in an individual's life. By allowing the patient to understand the context of these behaviors and providing them with the means to address their personal needs, therapists are able to help their clients begin their journey towards an enhanced mental state.
There are many modern practices that are affiliated with gestalt therapy. These techniques include the phonomenological method, the dialogical relationship, the use of field-theoretical strategies, and experimental freedom. The phonomenological method allows an individual to recognize the danger in his or her behaviors based on repeated observation and inquiry related to these actions. The goal of this therapy method is to help the patient understand that what they are doing is not helpful to them or those around them, which allows them to take on personal responsibility for their actions in a manner that will allow them to alter their behaviors in future situations. A dialogical relationship is used by the counselor to strengthen the therapist-client relationship. This allows the client to be freer in what is said during sessions, which enhances the value of the conversations that occur. During this process, the therapist will not attempt to modify the client's behaviors, which will allow the client to gain a greater extent of trust throughout his or her communication. This method can be effectively used in conjunction with other practices.
Field-theoretical strategies allow the counselor to help their client think about the context of the problem in terms of their environmental situation and subjective experience. Through this method, the therapist will come to understand the dynamic character structure of the patient, while the patient will come to develop a greater contextual understanding concerning their behaviors and reactions. While an understanding of context could generally indicate that an individual needs to recall a past memory or traumatic event in order to comprehend current behavior, this is not always needed. Often, cultural implications or immediately relevant event could provide the patient with the context that he or she needs in order to gain enhanced knowledge regarding the current situation. Experimental freedom is the cornerstone of gestalt therapy because it allows therapists to shift from a mostly conversation based treatment method to one in which action is required. In this manner, the therapist will help his or her client experience new things that would help with the healing process. When physical action is not possible on the behalf of the client, the therapist will ask him or her to imagine certain scenarios in order to help an issue be worked out in the real world.
Gestalt therapy can be generally considered effective for patients in situations in which simply discussing problems has not been enough. In addition, it is a useful strategy for patients that seem to need more support in determining how to resolve their problems. Therapists who utilize gestalt therapy do so because they are able to equip their patients with the tool of action, not just thought. These patients are given the steps they need to improve their current situation, and the therapist is present to determine whether or not these changes are effective and what could be done to ensure this will be the case (Hycner, 1985). Furthermore, this method is comprehensive because it considers that past traumatic events in addition to current situations could be responsible for an individual's mental health situation. As a consequence, it is clear that gestalt therapy helps clients understand how the whole of their lives events are related to their current behaviors and actions, not just a small section. For this purpose, gestalt therapy is commonly used.
While gestalt therapy is valuable for both short and long-term treatment, cognitive behavioral therapy is more applicable to individuals that need immediate short-term treatment. This treatment method is commonly used for individuals who express symptoms related to depression and anxiety, among others. It is also used for less common disorders such as schizophrenia, psychosis, and mood disorders. Like gestalt therapy, cognitive behavioral therapy focuses on the whole problem based on both past and present context. However, an aspect of cognitive behavioral therapy that allows it to be distinguished from other treatment methods is the fact that it is a problem focused method. Therefore, one symptom or negative action will be worked on at a time. This is based on the assumption that abnormal behaviors could stem from a variety of roots and as a consequence, we should not treat all symptoms similarly.
Cognitive behavioral therapy generally consists of six phases, including an assessment of the client's psychological condition, helping the client recognize the cause behind the behavior in addition to the acceptance that it is problematic, providing the patient with the specific skills needed to overcome the problem, applying these skills outside of therapy when triggers occur, maintaining these skills, and checking in to determine whether the intervention is proving useful over a longer period of time (Hofmann et al., 2010). During the second phase of cognitive behavioral therapy, clinicians utilize a series of techniques with their patients in order to help them develop useful interventions. Some of these processes include relaxation, the development of strategies that will allow them to cope, changing beliefs about pain, and setting goals. Techniques will be cognitively or behaviorally oriented depending upon the individual needs of the patient.
Cognitive behavioral therapy has been utilized to treat a wide range of mental disorders. Because it has short-term benefits, many of the clients that are counseled using this method show immediate results. This is advantageous for the treatment of individuals with extreme symptoms, such as suicidal thoughts or tendencies, because it allows them to enter a state of healing before they are able to cause harm to themselves. In addition, cognitive behavioral therapy is an effective treatment strategy because it can be molded to treat many different psychological behaviors. As a consequence, clinicians prefer to use this method when there is an immediate need for results or for when a patient demonstrates a series of psychological needs.
Based on the case study of Mrs. C provided, it appears that she has a variety of mental illnesses including depression and obsessive compulsive disorder (Prochaska et al., 2010). The symptoms of this mental state has become particularly problematic for both herself and her family, as she is no longer able to take care of herself or contribute to the needs of the household and her husband has needed to step in for her and take over her responsibilities. This is causing a significant level of tension in the family, as the family members have forced themselves to adapt to her behaviors in order to ensure that they are able to live as normally as possible. This behavior is detrimental to everyone in the family because it is having a severely negative impact on their quality of life.
Due to Mrs. C's history, it appears that her obsessive compulsive symptoms derive in part from a catastrophe that had occurred with pinworms when her children were young. The doctor has advised her that, in order to prevent future pinworm contaminations, she would need to ensure that all linens are washed thoroughly. It is clear that this event left a negative impact on her, and her obsessive personality took the doctor's advice to mean that in order to ensure that her family will remain healthy, it would be best for her to ensure that they would only wear new underwear. This situation extends to Mrs. C's inability to tolerate unclean items being used in her presence. While it is likely that this situation stemmed from her worry about her children's health, it spiraled into an obsession about dirty objects.
Furthermore, the state of Mrs. C's depression is having a negative impact on the family as well. She is unable to help clean the massive piles of underwear that have accrued in the household, and she requires her husband to take care of her household chores. It is possible that this symptom developed as a consequence of the overwhelming state of her household. While her obsessive personality demands that new objects always be used, her lack of energy related to the depression prevents her from being able to remove the used objects. Yet another aspect of Mrs. C's health that is impacting her family life is the sexual repression she is currently experiencing. It is clear that these symptoms were a consequence of her father's strict and overbearing dating policies that he had implemented during her youth, but these current actions are damaging Mrs. C's relationship with her husband. The relationship had been normal initially but is now strained as a consequence of Mrs. C's symptoms.
Mrs. C would benefit most significantly by being treated with cognitive behavioral therapy. Typically, cognitive behavioral therapy is utilized to treat a variety of common mental disorders, such as depression and obsessive compulsive disorder, which are currently plaguing Mrs. C. In addition, there is reason to believe that this method could be utilized to help her address her sexual dysfunction and other mental health needs as well.
During Mrs. C's initial assessment by the clinician, work will be done to identify the specific symptoms that she is exhibiting by self-report and dialogue. Although much is known about Mrs. C's case from the case study provided, the source of the information is unknown. The reader can assume that this data was compiled after speaking to Mrs. C's husband and potentially her family, but this presentation makes it difficult to determine which aspects of her behavior she is currently aware of as problematic. Once this initial step is taken, the counselor should select a specific behavior to focus on for the initial therapy. Ideally, the therapist would focus on Mrs. C's depression symptoms, as this appears to be the most detrimental to both the client and her family. Furthermore, the depressive episodes put her at risk of suicide, so it is important to target the most damaging behavior first. Cognitive behavioral therapy is an effective method to prevent a suicide because it is designed to work quickly.
During the reconceptualization phase, it will be important for Mrs. C to recognize how her behavior is different compared to before. It is necessary for her to understand that many of her symptoms stem from her care for her family, but the way that they manifest prevents her from being able to care for them effectively. Once Mrs. C recognizes this, she and the counselor will work together to determine a reasonable intervention. It appears that the dirty state of the house is in part driving Mrs. C's psychosis, so the first step of reversing this process will likely be her contribution in cleaning it, or helping her husband do so.
In order to ensure that Mrs. C is able to clean the house, she will be asked to take small steps towards this final goal. In a sense, this is an implementation of gestalt therapy because the applied intervention is an action. First, she will be asked to perform small tasks like sweeping. Then, once she feels comfortable with doing so, she will move on to more significant tasks like cleaning the underwear pile that has formed. At first, it is possible that she will need help from her family, but the goal is for her to be able to clean on her own, to the point that she recognizes how it is helping her family and she will want to do it on her own. After this phase, other aspects of the depression symptoms and the other disorders will be addressed.
The responsibility of the clinician at this point is to ensure that Mrs. C continues to function in this manner. Furthermore, the clinician should evaluate whether the steps that Mrs. C is taking are too large or too small for her particular phase of recovery. The therapist will continue to work closely with Mrs. C to modify the steps of the intervention as needed in order to ensure success.
References
Brownell, P. (2010). Gestalt Therapy: A Guide to Contemporary Practice. New York, NY: Springer Publishing.
Hofmann, S.G., Sawyer, A.T., Angela F. (2010). The Empirical Status of the "New Wave" of Cognitive Behavioral Therapy. Psychiatric Clinics of North America, 33(3): 701–10.
Hycner, R.H. (1985). Dialogical Gestalt therapy: An initial proposal. Gestalt Journal, 8(1): 23- 49.
Prochaska, J., & Norcross, J. (2010). Systems of Psychotherapy: A Trans theoretical Analysis (7th Ed). Belmont, CA: Brooks/Cole Cengage.
Stuck with your Research Paper?
Get in touch with one of our experts for instant help!
Messenger
Live chat
Time is precious
don't waste it!
Get instant essay
writing help!
Plagiarism-free
guarantee
Privacy
guarantee
Secure
checkout
Money back
guarantee
Get a Free E-Book ($50 in value)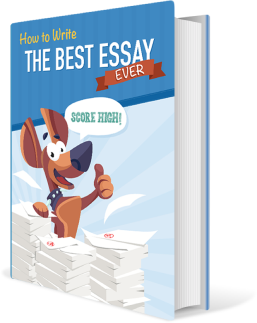 How To Write The Best Essay Ever!