Role of Engineers in a Modern World, Essay Example
Pages: 5
Words: 1424
Essay
This Essay was written by one of our professional writers.

You are free to use it as an inspiration or a source for your own work.
Executive Summary
Engineers are taking a distinct sense of control especially on matters relating to modern innovations. Noticeably, it could be understood that the responsibility they take into account is vital in the creation of a new society; and the establishment of a new life that the society is supposed to fully engage in. What makes engineers' roles more effective is the fact that when it comes to developing a better sense of improvement, the complex procedures of engineering are designed to carry on past innovations and put them at a progressive state. These progressions are expected to best identify well with what the future is expected to look like based on the explorations, discoveries and technological applications used to attest the emergence of modern living out from the application of complex procedures that are noticeably important for determining a better lifestyle for the community to embrace.
Role of Engineers in a Modern World
The current situations of the world specifically involve a distinct sense of insistence on how technology could be used to improve the ways by which humans live their daily lives. At the same time, arising environmental conditions that are bound to make a definite impact on how humans take the different options of good living that are made available for them to embrace. For this particular discussion there are three particular issues to be considered herein. These three issues are among the most common points of consideration that affect the world today. The role of engineers in resolving these situations shall also be discussed accordingly in an aim of making a great impact on how engineering operations are applied towards definite terms of development alongside the desire to mandate a better essence of what is noted as modern living.
The first issue to note is the condition by energy sources are developed at present. Because of the massive scarcity of the major raw materials needed to produce energy resources, it is expected that the emergence of alternative sources of energy developed accordingly. Among the alternative energy resources noted at present is that of solar energy. While there are already some advanced technologies developed to support the production and storage of solar energy among local households, the emergence of new and economical technologies that provide practical support to what is considered as sufficient solar energy production is yet being developed. Modern engineers could apply the most effective procedures of development imposed by the system to make sure that such developments and innovations are well directed. Finding better options of managing the ways by which solar energy is collected and distributed accordingly would make it easier for households to take the option of embracing solar energy as the main source of their power needs.
Making sure that the new technologies are effective enough and sufficient enough to make a definite turn on how energy production is undergone is what makes the role of engineers extensively important in relation to this course of development. Science and technology's modern innovative designs as produced and researched upon by engineers would not only be able to create properly priced options of power source, but would also provide a better and more competent basis of what is induced as extensive technology that supports a renewable cycle of life making the whole process workable for many years and decades.
The second issue to give attention to is the manner by which healthcare services is improved through technology. Computer engineers are in the front line of creating modern programs and computer systems that are designed to make a definite turn on how health situations are addressed and how health problems are given attention to. Noticeably, one of the most recent developments in the said field include EHR or the development  of the Electronic Health Record; a system that improves the ways by which health issues are being reported and are being monitored in healthcare facilities. Relatively, individuals who wish to be linked to the healthcare institution through a personal EHR application are given the chance to become more effective especially in the ways by which emergencies regarding their health status are responded to within the earliest time possible.
Another development in healthcare and health informatics handled by engineers is the creation of gadgets that involve quantum physics and other natural laws of energy balancing that would allow particular external gadgets to regulate the biological systems that control an individual. Noticeably, these developments are expected to make a definite turn especially on how modern operations of healthcare assistance among patients undergoing chronic ailments and are needing specifically complex forms of medication are being handled and addressed for the sake of supporting social living improvement.
The third issue to note is the security of cyberspace. The worldwide web offers a rather large source of information accessed by thousands if not millions of users around the globe. The availability of such matters in the internet makes it easier for users and visitors to find even scrupulous information that makes it possible for particular systems to be compromised and the security of overall users of the internet to be questioned as well. Noticeably, this makes the role of computer engineers even more important to note. What makes these problems prominent is the fact that the portal of information being treated is rather large in volume. Hence, to make sure that the whole system is properly directed, individuals needing particular assistance in assuring their networks' security are given specific attention to.
What then needs to be considered? One is that of the fact that businesses around the globe are already opting to embrace online operations. Increasing website security options are then developed; hoping to make sure that the clients going online and transacting with business owners through the internet are given the proper capacity to respond to the responsibilities that they have to contend with. Organizations around the globe are making a definite turn on how modern technology could improve the concept of company operations. Computer engineers are then making a definite insistence on how available resources are used in order to develop a more improved system that is able to respond to the international clientele.
Through this, cyber security is improved; more individuals and entities hoping for the support of the internet for better transactions and connections are given proper consideration especially in the ways by which the values important to them are being served through the system. In the modern community, it could not be denied that cyber security has become one of the most crucial foundations by which individuals become highly connected to the internet; and are given the chance to work towards a unified community that is brought together through the worldwide web. This is where the vital role of engineers comes into play. Their capacity to make innovations and design specific technological advancements to host the need to improve cyber security increases the capacity of the internet to serve the needs of the community from the worldwide web.
Overall, the three issues mentioned herein: alternative energy development, healthcare response improvement and cyber security development, are all part of the most common issues the world faces today. The involvement of modern engineering into the picture is what makes the creation of effective resolutions to these problems possible and effective in nature. Noticeably, it is with the willingness of the community to support modern engineering feats to respond to the problems is what makes the operation more effective and practical in form. With good and proper innovations and technological designs, it is expected that engineers from all different fields would be able to make a difference on how social development is embraced and recognized for the sake of social improvement; one that is seen to have a great impact on how the world faces the challenges of modern living at present. Technical operations are seen to have a great impact on the future that awaits the world; understandably, it is through these operations that the development of humans towards a more improved living system that is governed by innovation could be outlined along with the vital role that engineers take into close consideration.
References
Vincenti, Walter G. (1993). What Engineers Know and How They Know It: Analytical Studies from Aeronautical History. Johns Hopkins University Press.
Bjerklie, David. "The Art of Renaissance Engineering." MIT's Technology Review Jan./Feb.1998: 54-9.
Jenkins, Rhys (1996). Links in the History of Engineering and Technology from Tudor Times. Ayer Publishing. p. 66.
Wheeler, Lynde, Phelps (2001). Josiah Willard Gibbs — the History of a Great Mind. Ox Bow Press.
Wright, M T. (2005). "Epicyclic Gearing and the Antikythera Mechanism, part 2". Antiquarian Horology 29
Time is precious
don't waste it!
Get instant essay
writing help!
Plagiarism-free
guarantee
Privacy
guarantee
Secure
checkout
Money back
guarantee
Get a Free E-Book ($50 in value)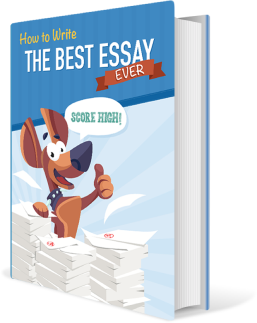 How To Write The Best Essay Ever!