Get Them Young: McDonald's Strategy of Building a Consumer Base, Essay Example
Pages: 7
Words: 1826
Essay
This Essay was written by one of our professional writers.

You are free to use it as an inspiration or a source for your own work.
Introduction
For decades, the McDonald's corporation has been an American fixture, and a brand so identified with the culture as to be synonymous with it. Competition from other fast food chains notwithstanding, McDonald's truly is iconic, and its emblem of the "golden arches" is all that is needed to create associations with burgers, french fries, Cokes, and shakes. Beneath this monolithic presence, however, lies a reality harmful to society; from the start, McDonald's has consistently focused its marketing efforts to attract children, and to generate a lifelong loyalty to the products by making them especially appealing to young tastes. This translates to high sugar and fat content, and little nutritional value. As public awareness of obesity and poor nutrition has grown, McDonald's, like many other fast food companies, offers more healthy menu items. These efforts aside, however, the prevailing fact remains that, through expensive and relentless marketing aimed at children, McDonald's depends upon cultivating a committed demographic. To that end, its time-honored policies of appealing to children, through games, toys, and playgrounds as well as sweet, fatty flavors, remain firmly in place. McDonald's foods are essentially unhealthy, and the company's vast success derives from deliberate strategies of attracting children by means of the tastes of these unhealthy products, and by appealing to children's interests.
Observation
On June 9, 2012, I remained at a McDonald's restaurant for approximately one hour, in order to observe the business. It was late morning on a weekend and, after a short lull, people began coming in at a regular rate. Several things impressed me about this activity, and the first was the number of adolescents stopping in. They typically were in groups of three to six, and both male and femaale. Not unexpectedly, they were uninterested in the posters advertising the new Pixar movie or the toys on display at the counter, although I noticed some joking in regard to these. It seemed as though the teens were relating to these items as variations of what they had been attracted to when younger. I observed as well that, with few exceptions, the adolescents did not order any healthy items, such as a salad. Most of their choices were traditional, fatty foods. In my estimation, these were ordered by rote, as though it would not occur to any of these teens to vary from the Big Mac, fries, and Coke.
What impressed me as well was the "ambient" nature of the store in regard to the families that were there. It was not a meal, but an experience. Parents ordered through the drive-through window and made "picnics" at tables by the play equipment, or both parents and children spent time going from inside to out, repeatedly. At the counters, I heard more than a few children loudly voice their demands to their parents, who then placed the orders. Nothing healthy was ordered, from my observation; in fact,, even when the children were silent, parents selected items such as Cinnamon Melts and hotcakes for them. Only one woman ordered a yogurt for herself, and the rest of the adults invariably ordered Egg McMuffins and coffee. I would add that I was struck by the playground itself. The plastic slides, etc., were all in vivid, primary colors, and the play area itself was set so as to be highly visible from the highway. All of this led me to deduce that the McDonald's operation is very much based on a specific formula: attract the children, and the children will compel their parents to spend at the restaurants. Equally disturbing was my sense that the teens there were merely engaging in a habit set in motion from childhood. They made jokes about McDonald's, but it was nonetheless a ritualized part of their social lives.
Analysis
The seemingly innocent playground settings offered by many McDonald's stores are not diversions set out to make the experience more pleasant for families; on the contrary, it can be clearly deduced that they are a deliberate lure. First, by using its clown persona of Ronald McDonald, the company presents an image attractive to children in its television and print advertisements. It promises to children fun and a circus-like atmosphere, a promise supported by the brightly-colored rides and structures in the playgrounds. The object is not to provide amusement while the family is there, but to entice children into demanding a stop at a McDonald's from their parents (Ritzer 226). Internationally-renowned chef Anthony Bourdain also takes the time to address the McDonald's strategy of enticing young people, and in no uncertain terms. As a parent, Bourdain understands the logic behind it, in that parents will choose a restaurant to stop at based on the loud demands of the child in the backseat. He also points to the extraordinary range of "free" toys and movie tie-in product also in place to draw children: "They know exactly when and how to start building… brand loyalty with brightly colored clowns and smoothly tied-in toys" (112).
That the McDonald's corporation is very aware of what they are doing in this regard is established by its increasing reliance with associations with other attractions for children. In a 1996 deal that set a massive precedent in commerce, McDonald's signed a ten-year global marketing agreement with the Walt Disney Company, an arrangement since renewed. Such deals are typically based on single film releases; this contract broke new ground in uniting two massive brands. The benefits to Disney are immense, in that promotions of films on wrappers, cups, and in the form of free toys usually doubles the advertising efforts of a studio (Schlosser 49). For McDonald's, the advantages are no less great. It may be seen from this action that McDonald's was and remains committed to attracting children, and luring them in so powerfully that the children effectively do the company's marketing for them.
What gets lost in this massive media campaign and psychological marketing is health.
In one well-known campaign, and clearly illustrating the McDonald's agenda to be completely identified with American family values, a commercial presented a young father with a toddler. In the background, a voice asserts: "There will be a first step, a first word and, of course, a first french fry." This commercial was broadcast widely during the 2002 Olympic Games (Page, Page 179). The french fry holds a unique place in the American consciousness, one openly acknowledging its addictive taste properties, and McDonald's has spent enormous sums in ensuring that the flavor, aroma, and "mouthfeel" of this staple remains as appealing as possible. When, in 1990, the company bowed to public pressure and changed the beef tallow cooking oil of the fries to vegetable oil, great effort was made in replicating the familiar taste. The problem was solved by formulas of artificial flavors, formulas McDonald's will not release to the public (Schlosser 125). As the Food and Drug Administration only requires that ingredients making up artificial flavorings not be dangerous, the company was completely free to artificially generate a fry taste that would continue to induce cravings for more. What all of this invariably indicates is a company policy unconcerned with marketing healthy products, and adhering only to whatever governmental guidelines are in place.
In the interests of fairness, it must be noted that McDonald's has made significant and overt efforts to modify its menus and offer more healthy selections. It operates today with a Global Advisory Board of acknowledged health experts, in place to advise the company about nutrition (Benett, O'Reilly, Gobhai, & Welch 74). Nonetheless, the evidence suggests that this partial revision of its policies was not inspired by a company ethic. What actually triggered the changes was the notoriety surrounding the 2004 documentary, Super Size Me, in which a filmmaker deliberately ate nothing but fast food products for a month, and suffered from sudden physical issues (Benett, O'Reilly, Gobhai, & Welch 74). More damning to the company's ethics, particularly in regard to ignoring the nutritional needs of children and young people, is that its response to demands that the trans-fat content in many of its items was significantly delayed. Trans-fat is notorious for creating clogged arteries and causing cardiac issues, it has long been a staple ingredient in the 1.5 billion double cheeseburgers McDonald's sells annually, and only immense pressure in 2005 forced McDonald's to make an $8.5 million settlement, to satisfy the consumer advocacy groups filing the class action (Blackburn 288). This response, it then may be seen, was purely reactive, as the company chose to ignore tides of popular feeling and awareness leading to the suit.
Assessing the history of McDonald's, as well as its more modern responses to social awareness regarding nutrition, leads to an unequivocal corporate methodology focused only on immense profit and growth. As noted, the company realized long ago that its commercial interests were served by attracting young children, who then coerce parents into spending. These attractions take many forms, ranging from associations with popular children's films to foods that are designed to be eaten with the fingers, which greatly appeals to children. Equally importantly, McDonald's shifts in its menus, accommodating consumer desires for more nutritionally sound foods, has been consistently reactive, rather than initiated by a food giant concerned with the health of its customers. McDonald's today, as it has from the start, is a commerce-driven industry of gigantic proportions, iconic and omnipresent, yet largely dismissive of the nutrition it offers to the children it depends upon to generate business.
Conclusion
The potent presence of the McDonald's corporation, now a global giant, is essentially due to a consistent policy combining advertising, attractions for children, and flavorful food that is not healthy. Through film tie-ins, toys, and the attractions of playgrounds, children are induced to persuade their parents to stop at McDonald's, and the cycle is set in place. These children grown into adolescents and adults who are attached to the flavors, which the company carefully maintains as familiar and appealing. Intense social pressure has compelled McDonald's to add more healthy items to its menus, but the evidence indicates that the company's primary strategy remains unchanged because it has enabled almost unparalleled success. It is a strategy of "getting them while they're young," to encourage lifelong consumption. Ultimately, McDonald's foods are generally lacking in nutrition, and the company's enormous success derives from deliberate strategies of drawing in children by means of the tastes of fatty, unhealthy products, and by offering them children's amusements.
Works Cited
Benett, Andrew, O'Reilly, Ann, Gobhai, Cavas, & Welch, Greg. Good for Business: The Rise of the Conscious Corporation. New York: St. Martin's Press, 2009. Print.
Blackburn, William R. The Sustainability Handbook. New York: Routledge, 2007. Print.
Bourdain, Anthony. Medium Raw: A Bloody Valentine to the World of Food and the People Who Cook Food. New York: HarperCollins, 2010. Print.
Page, Randy M., & Page, Tana S. Promoting Health and Emotional Well-Being in Your Classroom. Sudbury: Jones and Bartlett Learning, 2006. Print.
Ritzer, George. The McDonaldization of Society 6. Thousand Oaks: Pine Forge Press, 2010. Print.
Schlosser, Eric. Fast Food Nation. New York: Houghton Mifflin, 2012. Print.
Time is precious
don't waste it!
Get instant essay
writing help!
Plagiarism-free
guarantee
Privacy
guarantee
Secure
checkout
Money back
guarantee
Get a Free E-Book ($50 in value)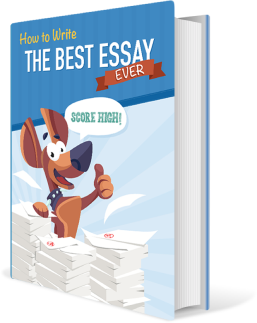 How To Write The Best Essay Ever!