Orem Theory of Self Care Deficit, Essay Example
Pages: 3
Words: 939
Essay
This Essay was written by one of our professional writers.

You are free to use it as an inspiration or a source for your own work.
Accurately Describe Orem's Theory of Self Care Deficit to the Homeless and Betty's Theory to the Elderly Persons.
Orem's Theory of Self Care consists of a three step process which entails determining why a patient needs care, followed by the designing of a nursing system, the planning of a delivery process, and the management of nursing systems by utilizing planning, initiating and controlling nursing actions, according to Orem (1971).
However, Orem's Self Care Deficit Theory is the central focus of this pioneer's Grand Theory of Nursing, and this has five dimensions associated with it, and they are acting, guiding, teaching, supporting and providing and environment to promote the patient's ability to meet current and future demands (Orem, 1971).
In terms of applying this theory to the homeless, a challenge is imposed on any hospital, due to the financial burden it brings as well as the fact that a lack of access to healthcare by these individuals and the very nature of their lifestyles, makes them a population reservoir for the propagation and spread of infectious diseases, according to Park (1989).
According to Park (1989), the model of self deficit theory provides a systematic approach to solving homeless persons' problems and enable CNS to have perspectives from which they can assess these patients' problems, and devise nursing care strategies.
This is so because the CNS on making contact with these homeless persons, are able to generate information from them that will cause them to act, teach, guide, provide the necessary support, as well as make recommendations as to the kind of environment these vulnerable persons will need to enable them to regain the status they had lost.
The Orem's Nursing System Theory as it relate to the homeless persons also enable nurses in the process of taking actions to meet these persons needs , to determine whether they are wholly compensatory, partially compensatory or supportive-educative , and then apply the appropriate therapeutic as evidenced by the quality of the information gathered (Orem, 1971).
At the end of the process these nurses would consider their jobs successful and the basic tenets of the model, which is to facilitate homeless individuals in taking responsibility for their health and that of others who may be dependent on them, fulfilled, when these individuals are again placed on the path to leading normal lives.
Betty Neuman Health Care Model
Annually, it is estimated that approximately 2.5 million elderly persons in the United States are victims of abuse, neglect, and battering or otherwise deprived of their rights, mainly by persons responsible for delivering health care to them, according to Delunas (1990), but the Betty Neuman Health Care system model, can be used as a framework to by clinical nurse specialists, to develop a plan of care aimed at preventing these abuses, while maintaining the integrity of families in the process.
The model, according to Nursing Theories (2012) focuses on the response of the client system to actual and potential environmental stressors, and the use of primary, secondary and tertiary nursing interventions for the purposes of retention, attainment, and the maintenance of optimal system wellness.
In the process of treating elderly persons, Nursing Theories (2012) argues that the human being should be regarded as a total person, with a client system as well as one that have a layered multidimensional nature. This nature it allude is made up of a psychological, physiological, socio-cultural, spiritual as well as developmental components, and these can be impacted by stressors from the internal, external and created environments (by the individual within), as they relate to the client system.
According to Martin (1986), the environment is the source of stressors for the persons and it has the potential for disrupting the normal line of defense of individuals, and as such can be harmful or beneficial, depending on the strength of the flexible line of defense.
Nurses attending to elderly persons are therefore required to bring the key concepts of Betty Neuman's Theory, namely stress, homeostasis and the patient's perception to the table, in order to assess the impact of these stressors, and the risk factors associated with them (Martin, 1986). Martin (1986) also went further to elaborate that the response of the elderly patients should be used as a key component in designing the final treatment.
The assessment should be followed by management and evaluation of the patient, and the taking of actions that will counter and reduce the identified state of disorder in the patient. However, a vital aspect of the intervention process will be the timeliness nurses to quickly identify the presence of stressor(s) and to take appropriate actions that will reduce the degree of risks or hazards that faces these senior citizens, while ensuring that their flexible lines of defense are strengthened or remain strong in the process.
In applying the model, success may be easier when there is only one source of stressor; however, nurses will be severely challenged to deliver, when several stressors from the three different environments are operable at the same, because they can significantly reduce the effectiveness of the buffer systems of the elderly persons affected.
Reference
Delunas, Linda, R. (1990). Prevention of Elder Abuse: Betty Neuman Health Care Systems Approach Clinical Nurse Care Specialist (1990) Vol.4 Issue 1 Retrieved from: http://journals.lww.com/cnsjournal/Abstract/1990/00410/Prevention_of_Elder_Abuse__Betty_Neuman_Health.16.aspx on 06/08/12
Martin, S.A. (1996). Applying nursing theory to the practice of nurse anesthesia Journal of the American Association of Nurse A nesthetistsVol.64 Issue 4 Retrieved from http://www.aana.com/newsandjournal/Documents/applying_0896_p369.pdf on 06/09/12
Nursing Theories, (2012). Betty Neuman's System Model. Retrieved from: http://currentnursing.com/nursing_theory/Neuman.htm on 06/08/12
Orem, D. E., (1971). Nursing: Concept of practice New York: McGraw-Hill. Retrieved from: www.library.stritch.edu/research/subjects/health/…/orem.html , on 06/09/12
Park, Pamela B. (1989). Health Care for the Homeless: A Self-Care Approach Clinical Nurse Care Specialist (1989) Vol.3 Issue 4 Retrieved from: http://journals.lww.com/cns-journal/Abstract/1989/00340/Health_Care_for_the_Homeless__A_Self_Care_Approach.3.aspx on 06/08/12
Time is precious
don't waste it!
Get instant essay
writing help!
Plagiarism-free
guarantee
Privacy
guarantee
Secure
checkout
Money back
guarantee
Get a Free E-Book ($50 in value)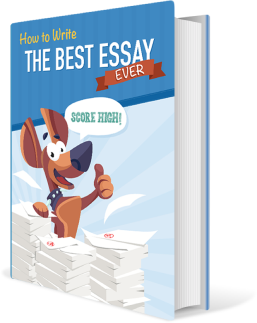 How To Write The Best Essay Ever!