It May Not Work in Politics, Research Paper Example
This Research Paper was written by one of our professional writers.

You are free to use it as an inspiration or a source for your own work.
Congressional Ethics
Jim Wright was a Texas Democrat who had been a member of Congress for about a decade before he was put under investigation for ethical violations in 1989.  He was charged with 69 different violations, including "reporting of gifts, accepting gifts from people with an interest in legislation, and limits on outside income" (Daniel).  This presented a profound conflict of interest in regards to his ability to fulfill the obligations of his duty as a congressman.  For this reason, he was brought under multiple charges in regards to the financial benefits that he gained from taking advantage of his position as a Congressman.  He denied these allegations and "vowed to fight the charges" (Daniel).  Due to the number of violations that he was under scrutiny for, however, he resigned from office before the investigations could be fully carried out.  This was due to the loss of his support base within the Democratic leaders at the time.  I disagree with the fact that he resigned and the investigations were unable to be completely carried out.  It is difficult to trust a member of Congress if they resign when brought under scrutiny, and this presents a source of evidence for the idea that he was most likely guilty.  Furthermore, it is evident that his relationship with other politicians was damaged during this campaign.  This seems to be the sort of reaction that would be evident in such a situation.  I also disagree with the outcome because of his ability to continue to profit off of his position, even after departing, through the publication of books.  If he had been tried to the fullest extent, he may have been found guilty, preventing him from being able to do so.
Third Party Candidates
The major parties in the United States, the Republican and Democratic parties, present a major obstacle for any third party candidate to overcome.  This is primarily due to the established identification that these parties have with the voting population of the United States.  In this sense, the parties have become such a common notion within the electoral process that third parties have difficulty even being taken seriously during elections.  This is due to the application of branding techniques, which "provides voters with information about the candidate quickly and cheaply" (Pandolfo 7).  This presents a major vindication in regards to how these parties have become primarily split down the middle, however, this has also resulted in a large disproportion among the parties that are represented within the government.  Another major reason that these parties have become so dominant is their ability to pool large-scale resources into a particular focus, which allows them, through a greater influence, to "reach out to far more voters than they would be able to on their own" (Pandolfo 7).  By doing so, they can effectively establish a stronger, larger, and more dominant base in order to continue to develop support.  This, in turn, presents a major barrier to entry for any third-party candidates seeking recognition on the international stage.  The sheer volume of attention necessary to overcome the success of the two parties that has developed over the past century presents a major challenge to the considerations of these third-party systems.  There are also issues regarding the connections that those within these organizations must overcome.  In this case, if a third-party candidate were to be elected they would most likely have trouble gaining support among the larger groups that they would need to compete with in order to fulfill their responsibilities.
Federal and State Authority
One major issue that is becoming more important today within the United States is the question of gun control.  The concern has arisen out of the increasingly large number of individuals that are committing large-scale atrocities due to their abilities to access firearms.  This issue primarily revolves around the question of whether more guns, or less, would make the public sector a safer place.  Furthermore, the question of whether the Federal government or the state governments should play an authoritative role in developing legislation regarding the issue has become more important.  The role of Federal policies, in this case, would be in limiting the general capabilities for specific classifications of individuals to attain firearms.  This is evident in the fact that "Federal law prohibits certain categories of individuals from possessing firearms" (Webster 3).  This includes Felons, fugitives, and any other people that are considered to be unlawful, and so a threat to the public good.  In this sense, Federal jurisdiction involves limitations regarding the general public welfare that could be affected by firearm legislation.  On top of this, state governments have an additional role in presenting limitations on firearms sales.  "The differences in exclusion criteria across states are significant" (Webster 3).  These methods have been adopted in order to conform to constitutional limitations on the Federal government's ability to restrict the state's rights.  The U.S. constitution restrains the ability for the Federal government to so.  The states, however, are free to develop their own criteria for these restrictions.
References
Daniel, D.K. (2015). Jim Wright, 92, Left Congress Over Alleged Ethics Violations. Portland  Press Herald.
Pandolfo, T. (2013). Investigating the Viability of Third-Party Presidential Candidates in American Politics. AHS Capstone Projects. Paper 2.
Webster, D.W. (2012). The Case for Gun Policy Reforms in America. John Hopkins Bloomberg School of Public Health.
Stuck with your Research Paper?
Get in touch with one of our experts for instant help!
Messenger
Live chat
Time is precious
don't waste it!
Get instant essay
writing help!
Plagiarism-free
guarantee
Privacy
guarantee
Secure
checkout
Money back
guarantee
Get a Free E-Book ($50 in value)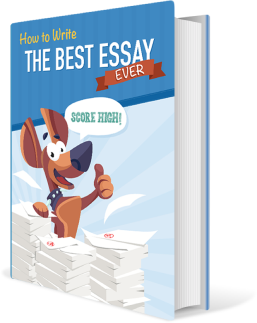 How To Write The Best Essay Ever!