Global Catastrophes and Trends: The Next Fifty Years, Book Review Example
This Book Review was written by one of our professional writers.

You are free to use it as an inspiration or a source for your own work.
Vaclav Smil's Global Catastrophes and Trends: The Next Fifty Years, as the title of the work indicates, offers the reader a prognosis of some of the potentially crucial events that will shape the world in the next half-century. However, Smil's approach to projection is somewhat nuanced by his claim that prognosis in itself is always limited: "no individual, no expert group can be prescient enough to separate the matters that will be truly consequential from those that appear important but will eventually make little difference." (7) At the very outset of the work, Smil therefore critiques the very practice of future prognosis: the contingency of the future cannot be overcome, even with a robust scientific method and deep understanding of the different phenomena that may shape the next fifty-years. After this introduction about the limitations of prognosis, however, this begs the clear question: why does Smil even attempt such an analysis, when he understands its inherent limitations? Perhaps Smil does not provide a direct answer to this fundamental question in his book, yet it is, in a sense, answered by the diverse themes he covers in the volume. Smil's work ranges from potential environmental catastrophes, including those caused by extraterrestrial sources, such as asteroids striking the planet, to international relations and the roles of crucial political actors in the future such as China, Russia and the United States. Accordingly, Smil's work is not limited to the social sciences, with its traditional disciplines such as political science and sociology, but also places a key emphasis on empirical science. The ambiguity of the future, in other words, should not prevent us from attempting to understand it, but rather, on the basis of this same ambiguity, what is required is a diverse, multi-faceted methodology and approach, which is inclusive and non-reductionist as opposed to exclusive and reductionist. Nevertheless, three key theories may be identified in Smil's work, which will be treated in the following essay: theories of power, questions of stability, and complex interdependency.
In the literature on political science and more specifically the state political actor, political power is defined as the extent to which the state "possesses (means) for promoting its vital interests by influencing or controlling the behavior of other states." (Hunt & Colander, 359) Understanding political power is obviously key for understanding the prognosis of the future, insofar as power determines the extent to which political actors may shape the next half-century. One of the key points of Smil's interpretation is that the next fifty years will be characterized by a loss of centralization of political power. Namely, whereas the United States and perhaps China can be currently considered to be the dominant political actors in the world, Smil feels that this power is fleeting, leading to a situation where "chaotic, long-lasting fragmentation, inimical to economic progress…would greatly exacerbate many of today's worrisome social and environmental trends." (161) Smil envisions a situation where the U.S. cannot maintain its global hegemony, such that the question of where political power in the world remains open, thus causing such "fragmentation."
Smil's diagnosis is above all informed by the conclusion that the United States will not be able to conserve its status as a global super power. Smil's reasoning is diverse. He refers to the United States' decline in economy, for example, with the reduction of manufacturing industry in the country and its national debt. (Chapter 3) Furthermore, Smil emphasizes the declining military power of the U.S., writing that "limits of U.S. military power have already been demonstrated, for instance, by the wars in Korea and Vietnam" (142) such that "all of this has left the United States in such a bind that no Houdini-like contortions can release it with its power and global influence intact." (142) Accordingly, if the U.S.'s global hegemony is above all determined by its economic and military strength, the fact of economic decline and military losses throughout the world demonstrate that the U.S.'s hold on power is tenuous. Smil's analysis appears correct to the extent that the U.S. will no longer be able to radically project its influence and controlling behavior on other states if both its economy and its military continue to weaken.
This demise of the United States as global super power leads to another key theme in Smil's work: that of stability. If one power is hegemonic in the world, whether one agrees with this hegemony or not, the world can be considered to be stable to the extent that power is concentrated, although a strong counterpoint to this argument would be that a hegemonic power may wish to promote instability outside its borders to increase its own stability. A good example of this policy would be the U.S.'s military interventions throughout the Middle East, which have only caused chaos and prevented other strong nation-state actors to emerge. Stability in a sense means a greater peace, whereby "the only way peace will have a chance is if those possessing power do not interpret to their advantage what is 'right' in the large number of gray areas" (Hunt & Colander, 423) – such a desire for stability can be viewed as being annihilated by U.S. foreign policy for precisely the same reasons. From another perspective, Smil's argument that the U.S. will no longer remain a world super power could be interpreted as an argument for greater global stability. Simultaneously, Smil's argument for stability goes beyond political actors. In the book, he also discusses environmental disasters, extraterrestrial astronomical catastrophes and regional movements as potential threats to stability.
Certainly, Smit's analysis appears viable. Stability, in the sense of political science and the relations between nation-states, are defined by peace. Accordingly, powers that actively use war as a policy instrument, such as the U.S., will decrease world stability. But the potential to wage war has increased with the availability of dangerous armaments, such as nuclear weapons. As Smit notes, "perhaps the most assured conclusion is to say that the survival of modern civilization would be most severely tested by a nuclear war, be it through a failure of national controls, a madly deliberate launch by an irrational leadership, or a takeover of nuclear weapons by a terrorist group." (248) Whereas irrational decisions by state actors are the most likely causes of global instability, such as the United States, it would be an error to not seek potential sources of instability elsewhere. Furthermore, Smil's emphasis on non-political phenomena which could create instability is a compelling argument that stability or instability is not merely the result of human decision making alone, as environmental disasters all over the world have clearly demonstrated.
If decline in global power of one hegemonic political-actor and varied potential forms of instability shape the future, as Smil suggests they might, then it becomes clear that global solutions to these problems are more relevant than ever. One of the key theories that address this scenario is that of the "theory of complex interdependence", whereby "the largest nation's powers are limited by a variety of interdependencies." (Hunt & Colander, 364) In other words, a country may be economically dependent on another for manufacturing, such as the United States and China, which in turn causes stability through a need of one political actor for the other. Smil subscribes to complex interdependency's positive effects in his work, for example, in the realm of economy: "greater interdependence of national economies is (in the long run) a stabilizing factor." (166) However, as Smil also notes, complex interdependency theory may be flawed, since "it is very difficult to decide if the positive (system-stabilizing) effects of increasing interpdendence matter more than the negative (system-destabilizing consequences of unchanged international inequality."  (170) Thus, Smil makes a crucial revision to theories of complex interdependence as explained by Hunt and Colander: actors may be dependent upon each other, but this does not necessarily entail that they are in an equal relationship.
In other words, a given nation-state may be dependent upon another nation-state for its manufacturing concerns. However, this is not necessarily an equal relationship: the first nation-state could potentially find another source for manufacturing. Smil makes the point that theories of complex interdependence do seem to suggest stability: one does not wish to harm another because in doing so he will weaken himself. But if these interdependencies are structured in a hierarchical manner, relations can quickly be altered. Complex interdependencies, despite their complexity, are not guarantors of stability, since, to paraphrase Smil, any such relation may also be a relation of inequality.
Smil's work offers a compelling look at the future by considering detailed relations between theories of power, stability and interdependency. However, he challenges in his work standard definitions. Whereas power is largely defined by Smil and in the literature as the ability to promote one's interests, stability and interdependency may not be merely reducible to, in the case of the former, political peace, or, in the case of the latter, to complex relations of mutual need. Following Smil's work, any attempt to understand the future, although it is always a hazardous enterprise, requires simultaneously challenging some of the presuppositions regarding what concepts traditionally mean in the social sciences.
Works Cited
Hunt, Elgin F. & Colander, David C. Social Science: An Introduction to the Study of Society. New York: Pearson, 2013
Smil, Vaclav. Global Catastrophes and Trends: The Next Fifty Years. Cambridge, MA: MIT Press, 2008.
Stuck with your Book Review?
Get in touch with one of our experts for instant help!
Messenger
Live chat
Time is precious
don't waste it!
Get instant essay
writing help!
Plagiarism-free
guarantee
Privacy
guarantee
Secure
checkout
Money back
guarantee
Get a Free E-Book ($50 in value)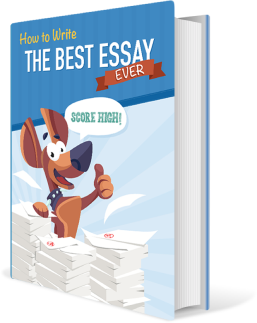 How To Write The Best Essay Ever!