Global Slavery, Essay Example
Pages: 4
Words: 1178
Essay
This Essay was written by one of our professional writers.

You are free to use it as an inspiration or a source for your own work.
The institution of slavery has been deemed illegal globally since the 19th century, but there remains a high prevalence of this practice in numerous countries, both developed and underdeveloped (van den Anker 1).  According to the Global Slavery Index (GSI), a comprehensive definition of 'modern slavery' describes any situation in which a person or persons possess or control another individual by significantly depriving the subjugated party of their human liberties through exploitative use transfer, or disposal for their profit, forcing the subject into activities including prostitution or other forms of sexual exploitation, forced labor, servitude, and the removal of vital organs (GSI 10).  Countries such as the Central African Republic, the Democratic Republic of the Congo, Haiti, India, Mauritania, Pakistan, Qatar, Sudan, Syria, and Uzbekistan currently have the highest prevalence of modern slavery globally (GSI 5).  In addition to these nations, the GSI indicates that countries such as North Korea, Iran, Iraq, Eritrea, Libya, and Equatorial Guinea are taking minimal actions to curb the practice of modern slavery (GSI 5).  This paper will conduct a comparison of modern slavery practices in Pakistan, Sudan, and the United States, detailing the prevalence, governmental impact on the practice, and examining the situation in China and India.
Common Patterns in Modern Slavery
Current estimations indicate that there are as many as 35.8 million individuals globally subjugated through modern slavery, which exceeds the number of slaves worldwide at the crux of legal slavery in 1860 when there were only 25 million (Philips). Although these countries have vastly different economic structures and are geographically diverse, they all hosts significant numbers of foreign workers that are targeted for subjugation and are forced to work as enslaved migrant workers, farm or skilled laborers, or even indentured servitude when they cannot repay exorbitant loans (Philips).
In most circumstances, people are lured into slavery with the promise of a lucrative employment opportunity and forced into slavery through violence and intimidation (Bales 5).  Once their usefulness has been exhausted, they are often killed and replaced by a new person recently 'recruited' to continue the exploitative practice (Bales 5). In many instances, girls as young as 12 are forced into prostitution as sex slaves and they are killed with their bodies unceremoniously disposed of when they exceed their usefulness (Bales 5).
Government Impact on Modern Slavery
While every nation in the world except Northern Korea have laws prohibiting the ownership of another human being, antislavery policies have negligible impact when civil war and ethnic or religious conflicts are prevalent and the country's law-enforcement processes have broken down (GSI 7). Furthermore, the cost of human lives have only slightly increased since the days of legal slavery, with the median price being $140, compared with $134 during times of legal slavery and those indentured into slavery due to debt typically cost $60 whereas trafficked sex slaves can cost about $1,910 (Hardy).  Over a lifetime, Brazilian brickmaking slaves can earn a total profit of about $8,700, while the same slave in India earns about $2,000 and a slave working in the sex industry can earn about $18,000 for their owner over their working life in Thailand and $49,000 in Los Angeles (Hardy).
Governmental agencies such as the UN Commission for Human Rights and its Working Group on Contemporary Forms of Slavery in addition to the International Labour Organization (ILO) are amongst the notable organizations that have launched campaigns against 'forced labour' (Lerche 425).  Additionally, international conglomerates such as the World Bank have endeavored to assist underdeveloped nations in achieving the Millennium Development Goals (MDGs), proposed in part by the UN, who also proposed Poverty Reduction Strategy Papers (PRSP) that detailed their suggested approach to facilitate development (Lerche 426).  As a fully industrialized nation, the United States has integrated the Thirteenth Amendment to the Constitution abolishing slavery, which states "Neither slavery nor involuntary servitude, except as a punishment for crime whereof the party shall have been duly convicted, shall exist within the United States, nor any place subject to their jurisdiction" (Bowles 7).
Prevalence of Modern Slavery
Over 1% of the Pakistan's population is estimated to be in modern slavery, which amounts to approximately 2,058,200 of the 182,142,594 people documented as the total populace and this is considered as a conservative estimate (GSI 17).  The country of Sudan is estimated to have 429,000 people or 1.13% of the 37,964,306 people in their populace enslaved (GSI 17).  Even the United States, which is one of the most developed countries in the world, has about 0.019% or 60,100 individuals of the 316,128,839 counted in the total population are thought to be in modern slavery (GSI 18).  Although the overall percentages according to population size are relatively low, Bangladesh, China, India, Indonesia, Nigeria, Pakistan, Russia, Thailand, the Democratic Republic of the Congo, and Uzbekistan are the top ten countries with the highest prevalence of slavery by number and they account for as much as 71% of the estimated 35.8 million people currently being subjugated through modern slavery (GSI 20).
Comparisons of Situations of Modern Slavery
India and China, the two most populated countries in the world, are ranked first and second as the nations with the highest numbers of people in modern slavery based on absolute numbers (GSI 19).  As the top ranked nation, India has an estimated 1.141% or 14,285,700 people enslaved while China has approximately 0.239% or 3,241,400 individuals in modern slavery (GSI 19).  Based on prevalence of occurrences of modern slavery, India is ranked fifth while China is ranked as 109 out of 167 countries globally (GSI 18-19).  Although both countries have similar populaces, with India having 1,252,139,596 and China reporting 1,357,380,000 citizens, there is a large discrepancy in the percentage of those enslaved and a large gap according to the frequency of occurrences of slavery (GSI 18-19).  This demonstrates that the size of the population has little to no bearing on the ability of the nation to prohibit or prevent significant slavery issues from developing.
Conclusion
Summarily, the practice of 'modern slavery' forces millions of people to engage in deleterious activities that exploits them sexually, forced labor, servitude, and the even steal their vital organs for personal profit (GSI 22).  Although every country save Northern Korea have written articles in their penal codes that criminalize the practices associated with modern slavery, forced labour, human trafficking, and exploiting children for the commercial sex trade, as many as 167 countries have documented slavery as a criminal practice that must be actively challenged in order to achieve justice for those that have been forced into this trade (GSI 22).
Works Cited
Bales, Kevin. Disposable People: New Slavery in the Global Economy. Berkley: University of California Press, 2012. Print.
Bowles, M. American history 1865–present: End of isolation. San Diego: Bridgepoint Education, Inc, 2011.
GSI. "The Global Slavery Index 2014 ." 2014. Global Slavery Index. Hope for Children Organization Australia Ltd. Online. 13 May 2015. <https://d3mj66ag90b5fy.cloudfront.net/wp-content/uploads/2014/11/Global_Slavery_Index_2014_final_lowres.pdf>.
Hardy, Quentin. "Global Slavery, by the Numbers." The New York Times Company 6 March 2013. Online. <http://bits.blogs.nytimes.com/2013/03/06/global-slavery-by-the-numbers/?_r=0>.
Lerche, Jens. "A Global Alliance against Forced Labour? Unfree Labour, Neo-Liberal Globalization and the International Labour Organization." Journal of Agrarian Change 7.4 (2007): 425-452. Online.
Philips, Catherine. "India Tops Global Slavery Index with Over 14 Million People Enslaved." Newsweek 17 November 2014. Online. <http://www.newsweek.com/india-tops-global-slavery-index-over-14-million-people-enslaved-284950>.
van den Anker, Christien. The Political Economy of New Slavery. Basingstoke: Palgrave Macmillan Ltd, 2004. Print.
Time is precious
don't waste it!
Get instant essay
writing help!
Plagiarism-free
guarantee
Privacy
guarantee
Secure
checkout
Money back
guarantee
Get a Free E-Book ($50 in value)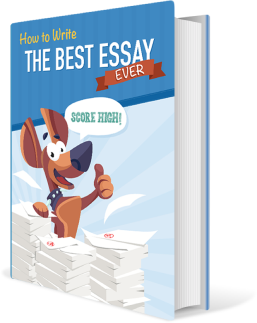 How To Write The Best Essay Ever!