Globalization and the Change in Human Culture, Essay Example
Pages: 4
Words: 1048
Essay
This Essay was written by one of our professional writers.

You are free to use it as an inspiration or a source for your own work.
Introduction
Change is an inevitable matter that accompanies development. Undeniably, this particular matter does create several points of adjustments in the society for many years now and has been causing issues of whether or not such changes are indeed necessary for the human community to be able to completely embrace progress. The fact is, with globalization remaining to be the primary tool of development being embraced by the society today, change becomes a common factor that cannot be removed from existence. Relatively, it is one of the most common elements that likely create the backbone of the new emerging community of the modern human society.
Change in turn affects the different aspects of human living including the culture that individuals and even groups respond to. Notably, this is indicated by the fact that back in the days, global brotherhood has not been made as much possible as it has become today. Commerce and the ideal process of life development at present has created a mingling sense of defining "immigration" to be the most common process of "progress" that humans tend to consider. As a result to this, the intermingling of cultures between people from different countries from the different parts of the world become existent in particular communities.
However, instead of putting people together, it could be observed how the intermingling of cultures created larger gaps than actually placing people in peaceable options of relating towards each other. The separation of races has become more evident than ever that it has begun impacting the lives of people from different countries trying to live together in one particular location. Results of these particular matters include extensive discrimination especially among those who have developed a strong relative personal connection to their own original cultures as well as traditions. Notably, this issue has caused problems on arguments that at some point bring about violent reactions from parties involved in the situation. Question is, should all these particular aspects of changes be necessary to be able to welcome global progress? This particular question has become a source of debate among different members of social enthusiasts especially to those who are aiming to make a definitive course of development that would rather lessen social disagreements rather than worsen them as to what is happening at present.
In the presentation that follows, specific reflective indications of implications on the topic shall be given attention to in line with the written selections from authors Joel Kotkin, Peter Lovenheim and Julie Bosman. From these well defined and specifically celebrated authors, a referential pattern on what is happening in the society and what should be done about it shall be given particular definition.
Argument 1: People Lose Trust because of Racial Doubt resulting from discriminative stereotyping
Implication of argument: Change may not be needed especially in terms of cultural distinction, but it becomes inevitable because of the diversity of the people living in a particular society. Discriminative stereotyping is an olden time social issue that is further empowered by the existence of global neighboring procedures such as immigration.
From this particular argument, Joel Kotkin does point out that global camaraderie due to the existence of immigration was rather expected to create connection between human individuals instead of creating separation between them. It was expected that the centralization on the attention towards commercial goals would put people together in a more unified position. However, cultural origins cannot simply be put aside hence indicating a sense of development that is less relative to what has been expected in the beginning.
Through the years, from the point of the entrance of the late 19th century, extensive industrial movements have specifically created a new realm of communities that welcomed diversified individuals from different nations and backgrounds. However, instead of becoming a source of human power competence, this particular factor has caused the downfall of several management procedures that later on caused the destruction of several companies that welcomed diversified population of workers. Change in management has become one of the most common answers to the matter; however it was not able to completely respond to the matter efficiently as the problem lay strong on the foundation of culture and traditional differences that the people had between each other.
Argument 2: Human adjustment should include the inculcation of interracial camaraderie as a matter of culture established in each person wishing to embrace modernity and progress through immigrating to a new country or even through staying in his own community but becomes willing to engage in interpersonal relations to experience personal progress.
Implication of argument: Change may be inevitable, but discipline among humans through knowledgeable information could successfully eliminate the course of discriminative stereotyping among people who come from different races and nationalities.
In relation to this matter, Peter Lovenheim argues that humans have the capability to be humans regardless of their race or nationality and that should be used as the common ground from which the issues of differences should be resolved. Accordingly, this solution is supported by the writing of Julie Bosman as she points out that at times, even though original culture of humans become a hindrance for the establishment of strong camaraderie between individuals, it could be specifically used to redefine the course by which people would be relatively informed of the difference they may have with others and vice versa and how such differences could be used to establish a strong communal foundation that would equip them to gain both personal and social progress altogether.
Conclusion
In connection with the discussion pointed out in this particular reading, it could be realized how change is indeed established to be inevitable. However, the results that it imposes on the societies and communities it affects could be controlled by how people actually respond to the matter. Notably, this shall involve a deciding factor by which human intellect and ethics shall be used to reassure the process by which humans tend to create an understanding between each other. Being human as it is should be a common factor that could make individuals from different countries leading different cultures to be put together in unity in response to the kind of development that they are all aiming to accomplish in a unified manner.
References
James s. Miller. (2008). Acting out Culture: Reading and Writing. Bedford/St. Martin's; First Edition edition.
Joel Kotkin (490-493)
Peter Lovenheim (494-497 )
Julie Bosman (507-510)
Time is precious
don't waste it!
Get instant essay
writing help!
Plagiarism-free
guarantee
Privacy
guarantee
Secure
checkout
Money back
guarantee
Get a Free E-Book ($50 in value)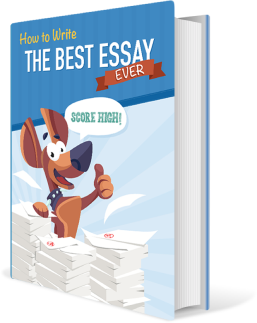 How To Write The Best Essay Ever!