The Mid-Nineteenth Through the Earlier Twentieth Centuries, Essay Example
Pages: 3
Words: 735
Essay
This Essay was written by one of our professional writers.

You are free to use it as an inspiration or a source for your own work.
In examining what great historic and cultural movements generated new thinking in the late 19th and earlier 20th centuries, it is essential to note the industrial revolution. This one movement, in fact, virtually restructured Western living on every level. Life changed dramatically for untold millions as cities were born and expanded, income levels changed, family relationships were reinvented, and a multitude of social and personal opportunities and conflicts were created. Then, World War I added a globally apocalyptic consciousness never before generated, as no war before was both so technologically advanced and truly international in type. In assessing these two massive forces, then, the rise of new thinking can be both explained and clarified, as the radical thinkers of the eras were responding to these changes.
Certainly, Frederick Niezsche's philosophy was very much influenced by the shifting face of his late 19th century world. It is critical to remember in all of the following, in fact, that the industrial revolution altered Western and Eastern society from one chiefly agricultural to one commercial, and this had a perceive impact on the nature of mankind itself. How trade is conducted is a vital component of human behavior, reflecting and forming it, and Niezsche seems to have been sadly validated in watching amoral systems replace conventional ethics. It can be no accident, for example, that Niezsche proposed both the concepts of the master/slave morality and nihilism in an era when the machine, and the power of the owner of the machine, was asserting itself. Similarly, it is likely that the vast influence and thinking of Karl Marx could not have arisen in any era other than the mid-19th century. Marxism is a response, ultimately, to human excesses of greed and opportunism, and the introductions of the railroads and the factories enabled commercial ventures to exist at levels never before imaginable. Suddenly, men could, as Niezsche warned, actually "enslave" one another, and the cold-blooded mistrust of human nature as seen in Niezsche is evident in the political ideologies of Marx.
On a more humanist level, and in eras encompassing World War I and its effects, Freud was poised to address the deeply internal issues more in evidence by virtue of the changed world. Before the war, Freud was able to introduce psychoanalytical thought to the world because a kind of mass confusion had been created by industry. Normal parameters of human behavior no longer necessarily applied because the environments were shifting to more frenzied, urban ones. Consequently, basic human motivations were called into question because people were greatly freed from restrictions in place by community, familial concerns. If anything, the new cities created the "anonymous" individual, and Freud could then explore this template. Also, and importantly, Freud saw and lived the pervasive despair following World War I, which precipitated Niezsche's earlier nihilism, and which created a world receptive to any explanations at all for human behavior.
With Charles Darwin, it seems likely that the industrial revolution forged in him more of a purpose. Mankind was increasingly moving to embrace the artificial, which was being hailed as essential progress. At the same time, as noted, people were losing touch with the foundations of life and belief upon which they had always relied. It may be argued that these twin forces impelled Darwin to deeply investigate the basics of life itself. Then, as industry was weakening humanity's faith in divine guidance and authority, there was the opportunity to introduce theories removed from traditional belief. Regarding Dostoevsky, and probably in parallel to some extent with Marx, a different world was changing in different ways. Industry was rising in Russia, but with the distinction that a virtually feudal empire was also on the verge of extinction, at least partially because of it. Consequently, and in keeping with Freud and Nietzsche, Dostoevsky developed and presented thinking of a dark and turbulent kind. It is interesting, in fact, that a common consequence of the industrial revolution was the inspiration to pursue ideas of mankind all the more savage and primitive. All of these great minds, confronted by changes in the world stripping away societal veneers based on age-old habit and custom, recognized and took on what was left when the "smoke cleared": the raw human animal. If Darwin, as naturalist, chose to set modern man aside and look for the roots of creation itself, Freud, Niezsche, Marx, and Dostoevsky addressed what they perceived that man as inherently being.
Time is precious
don't waste it!
Get instant essay
writing help!
Plagiarism-free
guarantee
Privacy
guarantee
Secure
checkout
Money back
guarantee
Get a Free E-Book ($50 in value)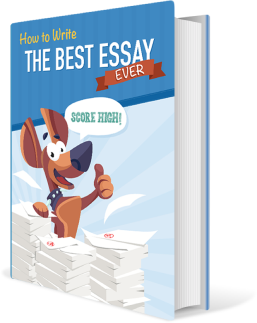 How To Write The Best Essay Ever!