Good Corporate Governance, Research Paper Example
This Research Paper was written by one of our professional writers.

You are free to use it as an inspiration or a source for your own work.
There has been much debate over the practices of good corporate governance and its actual effects on positive outcomes. Good corporate governance contributes to sustainable economic development by enhancing the performance of companies in a way that considers a balance of social, environmental and economic factors. The purpose of this paper is to provide a report for the Chair of the Australian Security Exchange (ASX) and to provide scholarly proof that supports the above statement. There is undisputable evidence that high corporate governance directly influences the overall success of the company. Sustainability is also a growing focus on all organizations and it directly affects how consumers and employees see the company.  Good corporate governance provides a significant basis for positive social, environmental and economic performance within the organization.
Corporate governance requires a division within the organization to establish forms of checks and balances. "Corporate governance deals with the agency problem: the separation of management and finance. The fundamental question of corporate governance is how to assure financiers that they get a return on their financial investment" (Shleifer & Vishny, 1997). The United States, Japan, and Germany have established successful corporate governance system through a combination of legal protection for some of their investors. The combination used provides them separation from most governance systems used. Protecting investors ensures that external financing is available and promotes opportunity for the organization based on active management. Lobo and Zhou (2001) find "an inverse relationship between earnings management and corporate disclosure quality." It also considers the balance of operation that the corporation employs. The social, environmental and economic performance that takes place within the organization provides security for the investors equally.
Good corporate governance is dependent upon business ethics. "Business ethics is by no means a recent development, a present-day trendy topic; studies demonstrate that conformation to ethical standards and principles has been an issue persisting through the ages and withstanding the test of time" (Rodriguez-Fernandez, 2015). There is much debate as how business ethics directly affects the outcome of the organizational performance. Rodriguez-Fernandez (2015) found that consideration of the social aspects of business turns into profitability, and profitability turns into social gain. It forms a virtuous circle and can be a tool for establishing an effective corporate governance within the organization. "Socially responsible policies transform into higher profits and higher profits transform into socially responsible policies" (Rodriguez-Fernandez, 2015). Corporations with strong social responsibilities lead to improved financial performance.
Good corporate governance mandates effective internal control be implemented. Internal control is vast and covers many different areas of operation within the organization. "Effective internal controls can also improve the quality of earnings. Auditing is a significant external governance mechanism that helps to explicate the internal control of financial statements and establish the risk of material misstatements by enterprises" (Cao, Li & Zhang, 2015). Corporate governance influences the internal control mechanisms. The effective corporate positions encourage the corporate governance is in place on all levels of operation. It ensures that proper corporate governance regulates adequate financial controls.  First, management oversees financial controls by taking responsibility for the reliability of the financial information. Second, the corporate governance sets a tool for monitoring financial reporting and the reliability of the financial accuracy.
The correlation between good corporate governance and firm market value is significant. "Better-governed ?rms could be more pro?table today; investors could expect higher future pro?tability; better governed ?rms could pay more dividends for a given level of pro?ts; they could make better investments; or investors could value the same earnings (or dividends) more highly, perhaps because they believe that insiders are less likely to divert pro?ts to themselves" (Black, Jang & Kim, 20006). Allowing for the changing variables between governance and profitability can provide many other possibilities. The ultimate goal of any organization is to maximize profit, so it is vital to employ all options to improve the bottom line. Good corporate governance not only affects finance, economic, but social and environmental factors.
It is important to consider the stakeholder theory in association with corporate governance. According the stakeholder theory, the shareholders are one of the most important variables in the stakeholder groups. Shareholders, like employees customers, suppliers and communities are directly affected by how well the firm does or does not perform. According to one typical formulation of the claim, "In the same way that a business owes special and particular duties to its investors…it also has different duties to the various stakeholder groups'' (Heath & Norman, 2004). Good corporate governance provides the obligation for managers to ensure that the shareholders receive what it considered to be a fair return on their investment. A firm which is concerned with how good corporate governance contributes to sustainable economic development by enhancing the performance of companies in a way that considers a balance of social, environmental and economic factors needs to factor in the stakeholder theory.
Firms have an obligation to their investors to deliver above and beyond what is dictated by law. It requires a balance to be established between the potential conflicts of interest, the demands of shareholders and stakeholders, and the provision for moderation to comply with the obligation to all stakeholders. We have focused significantly on the economic consideration because sustainable economic development is primarily concerned with the financial aspect and the social, and environmental factors are often secondary. It does not mean that they are not all intertwined, because they are all variables that are dependent on each other, however in business there is no way to separate operational activities and values from the financial positioning of the company.
There are other theories with are associated with good corporate governance and how it influences sustainable economic development. Take for example the Agency theory. The agency theory is defined as "the relationship between the principals, such as shareholders and agents such as the company executives and managers" (Abdullah & Valentine, 2009). This theory places the responsibility of the shareholders to transfer on the sustainable initiatives to agents to perform the work. They carry out the desired tasks and strive to balance the social, economic, and environmental needs of the company. The theory implies that the shareholders or stakeholders hold the value of good corporate governance as a non-negotiable business practice.
Next, it is important to look at the transaction cost theory. "Transaction cost theory was an interdisciplinary alliance of law, economics, and organizations. This approach attempts to view the firm as an organization comprising people with different opinions and objectives" (Abdullah & Valentine, 2009). This theory is based on the assumption that companies have grown so large they have the ability to determine what resources to allocate based on the market. The corporate governance and the responsibility for sustainable activities can change based on how the market perceives the importance. The transactional cost theory is not the best theory for business to choose to operate around.
Lastly, we will consider the political theory approach. "Political theory brings the approach of developing voting support from shareholders, rather by purchasing voting power. Hence having a political influence in corporate governance may direct corporate governance within the organization" (Abdullah & Valentine, 2009). The public interest is dependent upon the shareholders to take into consideration the cultural and sustainable challenges when making their corporate decisions. The political theory route may not be the best approach for good corporate governance. It is dependent upon the majority of the ones making the decisions finding importance in sustainable economic development. They may not all see how developing their sustainable practices can provide a balance in their social, environment, and economic factors of business. The political theory may be considered a favorable approach if the majority of the shareholders supported the value of corporate balance and sustainable business practices.
Good corporate governance provides a significant basis for positive social, environmental and economic performance within the organization. "Organizational justice literature has experienced a shift from instrumental, socio-economic models, to models that consider principled moral obligations of organizational actors" (Cropanzano, Goldman, & Folger, 2003).
There are many theories associate with corporate governance that the Chair of the Australian Security Exchange (ASX) should consider for their operational benefits. A separation of management and finance will establish a checks and balance within the organization and promote an active corporate governance. Business ethics coincides directly with good corporate governance and the social, environmental and economic performance that takes place within the group. The stakeholder theories provide many positions for validating the importance of good corporate governance on the desired outcome. Shareholders, stakeholders, and managers all need to support the importance of sustainable economic development by balancing their own social, economic and environmental practices. By doing so, they will have a better opportunity of reaching their desired financial outcome.
References
Abdullah, Haslinda & Benedict Valentine. (2009). Fundamental and Ethics Theories of Corporate Governance. Middle Eastern Finance and Economics, Vol.4.
Black, Bernard S.; Hasung Jang & Woochan Kim. (2006). Does Corporate Governance Predict Firms' Market Values? Evidence from Korea. The Journal of Law, Economics, & Organization, Vol. 22, No. 2.
Cao, Limei; Wanfu Li & Limin Zhang. (2015). Audit Mode Change, Corporate Governance, and Audit Efforts. China Journal of Accounting Research, 1-21.
Cropanzano, R., Goldman, B., & Folger, R. (2003). Deonic justice: The role of moral principles in workplace fairness. Journal of Organizational Behavior, 24: 1019-1024.
Heath, Joseph & Wayne Norma. (2004). Stakeholder Theory, Corporate Governance and Public Management: What can the History of State-Run Enterprises Teach us in the Post-Enron era? Journal of Business Ethics, 53: 247–265.
Lobo, G., Zhou, J. (2001). Disclosure quality and earnings management. Asia-Pacific Journal of Accounting & Economics 8 (1), 1-20.
Rodriguez-Fernandez, Mercedes. (2015). Social Responsibility and Financial Performance: the Role of Good Corporate Governance. Business Research Quarterly, 40, 1-15.
Shleifer, Andrei & Robert W. Vishny. (1997). A Survey of Corporate Governance. The Journal of Finance, Vol. 52, No. 2., pp. 737-783.
Stuck with your Research Paper?
Get in touch with one of our experts for instant help!
Messenger
Live chat
Time is precious
don't waste it!
Get instant essay
writing help!
Plagiarism-free
guarantee
Privacy
guarantee
Secure
checkout
Money back
guarantee
Get a Free E-Book ($50 in value)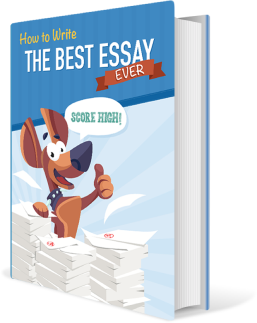 How To Write The Best Essay Ever!