Pan Europa Foods, Case Study Example
This Case Study was written by one of our professional writers.

You are free to use it as an inspiration or a source for your own work.
The European company Pan Europa Foods was founded back in 1924 where they established their place in the consumer food industry, providing to consumers various food products ranging from ice cream to fruit juices. Demonstrating their success in the consumer food industry over the next few decades, Pan Europa Foods became a publically traded company by 1979. For nearly a century now, Pan Europa Foods has been supplying their European consumers with high quality dairy food and beverage products which is what lead them to becoming a billion euro industry. The quality food products that Pan Europa Food supplies to their consumers are considered an industry standard and only comparable to the top competing companies in their industry. (Bruner, Robert, 2015)
In a case study written by C. Opitz and R. F. Bruner, an assessment of eleven different new projects for the Pan Europa Food Company is made. In order to safe guard their selves from falling victim to a hostile take over, Pan Europa Foods must integrate new projects to their company that would maximize their earning potential as well as consumer base. Pan Europa Foods may have one the price war in their industry, but they must continue to study their market as prices and interest rates are continuously fluctuating. Based on the case study, the seven senior managers should be the ones who lead the way for Pan Europa Foods. They are in charge of the capital budget plan for Pan Europa Foods. Considering their profiles and qualifications mentioned in the case study, these seven senior managers all contribute to the plans of further innovation for Pan Europa Foods. Their position in the company also carries a profound influence on what business decisions should be made. (Meredith, Mantel, 2012)
All of these projects would benefit Pan Europa Foods in some way as they are intended to provide innovation to the company in various areas of it. All eleven of these projects are great ideas that were proposed by executive managers and carry the necessary research and evidence as to why they would significantly improve the already well established Pan Europa Foods Company. However, with these new projects come outstanding costs to fund them. Most of these projects would require tens of millions of euros of funding in order for them to be integrated into the Pan Europa Foods Company. According to the case study, the total cost of funding all eleven projects adds up to over 208 million euros. Although it would be preferable to integrate all eleven of these projects into Pan Europa Foods, the current budget according to the case study only has a spending limit of 80 million Euros. Unfortunately, some of the executive manager's projects will have to be cut out of the plan due to limited budgeting. (Meredith, Mantel, 2012)
The dilemma in the case study is deciding which projects should take priority over the other based on various factors such as cost, level of importance, and desires for the future of Pan Europa Foods Company. The projects cover different areas of the company ranging from new products, acquisitions, improvements in efficiency, maintenance, worker safety, and market expansion. A financial analysis must be made on each of these projects where they are compared against one another to conclude which projects would provide the highest return on investment while at the same time keeping the funding for the selected projects under the 80 million euro budget limit. (Lindgreen, Hingley, Grant, Morgan, 2012)
Analysts often use the net present value or (NPV) as a comprehensive measure when determining whether or not a specific project can be considered profitable or unprofitable for a company such as Pan Europa Foods. For a project with a single investment outlay initially made, the NPV represents the present value of the future cash flows after taxes minus the investment outlay. (Chen, Li, Renolds, 2012)
By analyzing exhibit 3 of the case study, we can already eliminate projects 1 and 5 as they carry negative NPV's, which would be considered unprofitable for the company. Project 11, which is a strategic acquisition project, carries an outstanding NPV of 41.43 million euro, which means that this project should surely be included in the plan. The funding for project 11 according to the case study is 40 million euro, which is already half of the budget limit. This leave 40 million euro left for funding projects. Project 10, which is an inventory control system project, carries a higher NPV than project 3, but it has fewer years on expected free cash flows. Considering this, project 3, the expanded plan project, should be integrated into the plan. With project 3 requiring 10 million euros of funding; this leaves 30 million euros left to spend. Project 10 however, can still be funded as an inventory control system in necessary to ensure the minimization of accounting errors. In order to maximize the funding, the last project selected should be project 4 as it carries a strong NPV and expected free cash flows. With these selected projects, 3, 4, 10, and 11, the full limit of the budget is reached. The remaining projects can still be beneficial to the company however. Some of them should be reassessed to increase the NPV and should be used in the future when a new funding budget is established. (Chen, Li, Renolds, 2012) (Meredith, Mantel, 2012)
References
Bruner, Robert F., Pan-Europa Foods S.A.. Darden Case No. UVA-F-1028. Available at SSRN: http://ssrn.com/abstract=909100
Chen, C., Li, G., & Reynolds, A. (2012). Robust constrained optimization of short-and long-term net present value for closed-loop reservoir management.SPE Journal, 17(03), 849-864.
Lindgreen, A., Hingley, M. K., Grant, D. B., & Morgan, R. E. (2012). Value in business and industrial marketing: Past, present, and future. Industrial Marketing Management, 41(1), 207-214.
Meredith, J. R., & Mantel, S. J., Jr. (2012). Project management: A managerial approach (8th ed.). Hoboken, NJ: Wiley.
Stuck with your Case Study?
Get in touch with one of our experts for instant help!
Messenger
Live chat
Time is precious
don't waste it!
Get instant essay
writing help!
Plagiarism-free
guarantee
Privacy
guarantee
Secure
checkout
Money back
guarantee
Get a Free E-Book ($50 in value)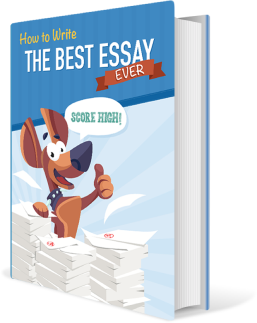 How To Write The Best Essay Ever!