Government and Education, Essay Example
Pages: 4
Words: 1026
Essay
This Essay was written by one of our professional writers.

You are free to use it as an inspiration or a source for your own work.
The role of the government in determining the curriculum for public education has oscillated since the inception of the nation. There remains an ongoing dialogue about what subject matter should be taught in public schools and the grand narrative that students are exposed to beginning in their primary school education. The onus of public education for the common good has been reoriented from primarily local control to state control at the outset of the twenty-first century. More recently, since 2011, national organizations and the federal government have encroached on state legislatures regarding controlling the standards of public education. There remains an ongoing dialogue about the benefits and drawbacks of the federal government enjoying a larger role in dictating the standards and curriculum. Both the role and the purpose of a larger role of the federal government have been called into question. An increased role of the federal government certifies that all young students have equal access and opportunities to receive an adequate education across the country in order for the United States to be able to compete with other young professionals across the globe. Moreover, the federal government has always contributed a portion of  its budget for improving school districts at both the local and state levels for particular needs, which means that there will be more homogeneity traversing various states and school districts. However, it must be taken into account that public education has traditionally been the preserve of the state and local governments. Enhancing the role of the federal government in decisions rendered regarding public school will merely compound the number of policies that are implemented that lack fiscal support. It is for this reason that decisions rendered at the local level are more optimal in addressing students on an idiosyncratic basis according to locale. The government changes the core curriculum in public school according to shifts for various reasons, including propaganda, religion, and according to its stance on terrorism.
It is unequivocal that the government has used and continues to utilize its control over public education for propagandistic purposes according to epochal exigencies. Because both local and state governments have effectively monopolized public education by owing over 90% of the education sector, it makes it much easier for the government to use education as a channel for propaganda geared towards inculcating citizen loyalty to the U.S. government. Such a reality underscores the danger of parents enrolling their children in the public education system because public education has been used in public education since classical antiquity to inculcate core values and beliefs in the citizenry to prepare them to be leaders in the future. While western society has traditionally eschewed homosexuality and alternative lifestyles, recently, subaltern communities—especially the LGBT community—has won various legal battles that have dismantled barriers towards equality for homosexuals with their heterosexual counterparts. These victories have profoundly alarmed conservatives and extremists towards the right on the political continuum. Moreover, California governor Jerry Brown approved of an initiative that forced ;public school textbooks to teach students about the gay rights movement. Although this policy shift is not deplorable, it nonetheless reveals how epochal contingencies have enabled the public school system to function as a propagandistic arm of the government in order to introduce new social norms that counter the traditional heteronormative paradigm.
In theory, public schools are prohibited from teaching religion, although teaching students about the history and tenets of religion within a secular context is allowed. As such, the Bible I allowed to be taught in public schools for its cultural, historical, and literary currency while it cannot be taught in a devotional or doctrinal way, meaning rendering the Bible as a religious document is strictly prohibited. As such, it is problematic for the government to change the curriculum according to religious precepts due to the fact that state and religion are explicitly mandated to remain separate according to the U.S. Constitution. Religion is allowed to be grafted into a secular educational program but merely to teach students about the formative role that religion has played in the social, historical, literary, and cultural development of America in addition to other countries around the globe. Moreover, educational programs must aim to cultivate deference, understanding, and tolerance for a culturally pluralistic America. As such, the government in theory is not able to sanitize the grand narrative according to religious reasons. Religious freedom and tolerance constitutes one of the foundational pillars of American democracy and society. However, public figures and politicians have offered discourses to the American public based on the premise that the United States is a Christian nation, which is why public education must underscore the currency of Christianity over all other religions.
Within this line of thinking, terrorism in the aftermath of the 9/11 attacks has also contributed to education changes at the behest of the government due to the escalation of anti-Islamic sentiments. Nowhere is this more blatantly obvious than in Ontario's decision to only fund educational institutions that adhere to a particular religious denomination despite the fact that Canada is a democratic society governed by principles and values that are diametrically opposed to how Ontario's government implements changes within the curriculum to favor a certain brand of Christianity while demonizing Islam using propagandistic slogans that overtly belie the truth. Moreover, the government has steadfastly rejected even acknowledging the formative position of Sharia law within the Muslim faith as requested by prominent adherents to Islam. Doing so reveals how terrorism has fomented such strong anti-Islam sentiments that it is transgressing its own tenet of religious liberty in order to favor a certain religious according to epochal exigencies.
Terrorism, propaganda, and religion have amalgamated within the present day to propel the government to implement changes in education in order to maintain a sense of homogeneity by appealing to traditional and often antiquated discourses. It is unequivocal that throughout history the government has used education as a mechanism to inculcate loyalty in their citizens. The cataclysmic changes that continue to take place as a result of globalization have thus propelled the government o t continue using education as a means to construct an imagined community that blunts differences and encourages compliance to the hegemonic heteronormative paradigm.
Time is precious
don't waste it!
Get instant essay
writing help!
Plagiarism-free
guarantee
Privacy
guarantee
Secure
checkout
Money back
guarantee
Get a Free E-Book ($50 in value)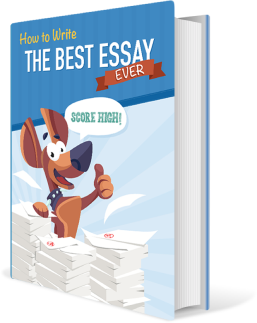 How To Write The Best Essay Ever!